How To Plan And Book A Sailing Holiday
Why Book With Us?
Simple, straightforward process
Outstanding customer service
Friendly UK-based team
Pre-order food, kit or WiFi onboard
Join Our Mailing List
Blog
https://plainsailing.com/blog/latest-news/how-to-plan-and-book-a-sailing-holiday
How to plan and book a sailing holiday!
Wednesday, 6th June 2018
Where do you start? Working out what yacht or catamaran to charter, and from where, is often the hardest part in planning and booking your holiday – but here's our guide to getting it right.
Chartering a yacht or catamaran is easy, and there is nothing quite like a sailing holiday to relax you, challenge you, help you to learn a new skill, or to ignite your sense of adventure. We'd recommend it to everyone, and it's easy to plan and book if you follow our advice below.
1. What should I charter?
If you have the RYA DaySkipper qualification or above (or international equivalent) then you'll be able to charter 'bareboat' – if not, you can still charter, but you'll need to
charter with a skipper
or pilot to drive the ship (usually about €150 a day).
Start by working out who is coming with you and how many cabins you'd like - a week is a long time to sleep in the saloon or communal area of the boat, so we'd recommend getting everyone a proper bed in a cabin.
Sailing is for everyone, of all shapes and sizes, and it's certainly possible to sail with a baby!
Once you know how many cabins you'll need, and how many people will be on board, you'll be in a position to know if you should charter a yacht or a catamaran. There are pros and cons to each: catamarans are bigger and better suited to kids, but they're less fun under sail than a yacht.
2. Where should I sail?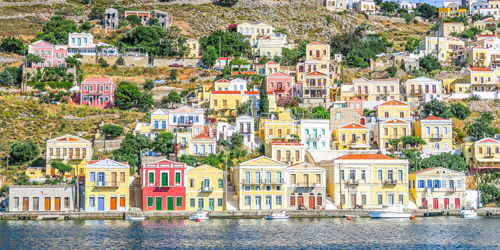 All our charter bases are brilliant to sail from – we have ten bases in Greece or eight bases in Croatia and you'll have a brilliant week regardless of which of one you leave from.
You could read up on each sailing area in our destination guides to get a feel for what each is like, and what there is to see and do. There's also a suggested itinerary to help you see where you could go (but you can, of course, choose your own route).
Another good way to choose where to charter from is to look at where it is most convenient for you to get to, and then choosing the nearest marina to that airport. We can help with arranging transfers.
3. Find and book your perfect yacht or catamaran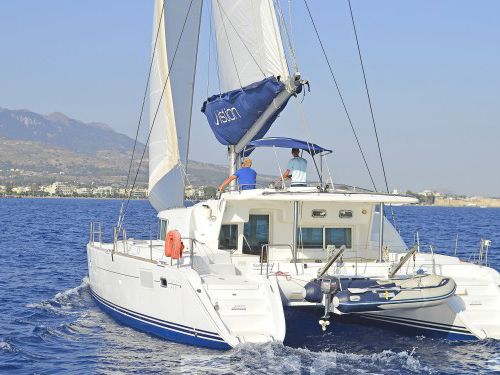 When you know where to sail from, and what size boat you'd like, then you can search our site to find the right boat for you. You can filter the results to find your perfect yacht, based on the age or size of the boat or from selecting from all sorts of features.
Our yachts and catamarans in Greece and Croatia have live availability and pricing, so once you've found a boat, you can book it right away! You'll only need to pay an industry-leading 30% deposit now to secure your yacht (with the rest due 6 weeks before the charter start date).
Price-wise, we work with our charter partners to offer very competitive prices, and we're confident you won't find better value boats on the market. We work with charter operators who we know and trust though, so you can be sure you're getting a quality yacht, at a great price.
After making the booking, one of our team will be in touch to have a chat about your plans and to confirm the details, but basically, you're all set for a superb sailing adventure! This is all part of our five-star service!
You'll just need to sort out flights, but we can help you take care of the rest – from transfers and security deposit insurance, to adding an outboard, on board toys,
or even wifi on board.
Any questions?
And if you have any questions along the way, catch us via LiveChat or email and we'll help you work out what is best for you.
Plainsailing.com
Plainsailing.com