Find a Boat
LIVE
Pricing & Availability
Search NOW
Sailing in the Sporades Islands
Colourful villages, outstanding beaches and, off the beaten track, sublime and tranquil places to sail to.

The Sporades islands, easily accessible and located just off the East coast of mainland Greece, offer everything you'd expect from a Greek sailing holiday - with beaches, ancient momuments and pretty seaside villages to die for - but also a touch more tranquility.
The Sporades islands are probably best known for the major tourist island of Skiathos which is famous for its' beaches and nightclubs in almost equal measure, but it is so much more than that – there are secluded beaches and bays galore to be found throughout the region, the majestic (and quieter) town of Skopelos is a wonder to behold and set foot in, the quiet fishing villages of Alonissos offer delicious food, and, further afield, Kira Panagia is so remote that hermit monks came to settle here – it's a place where the only real company you have might well be monk seals.
It has glorious sunshine pretty much the whole year long, and has dependable winds which range from tame to challenging through the sailing season.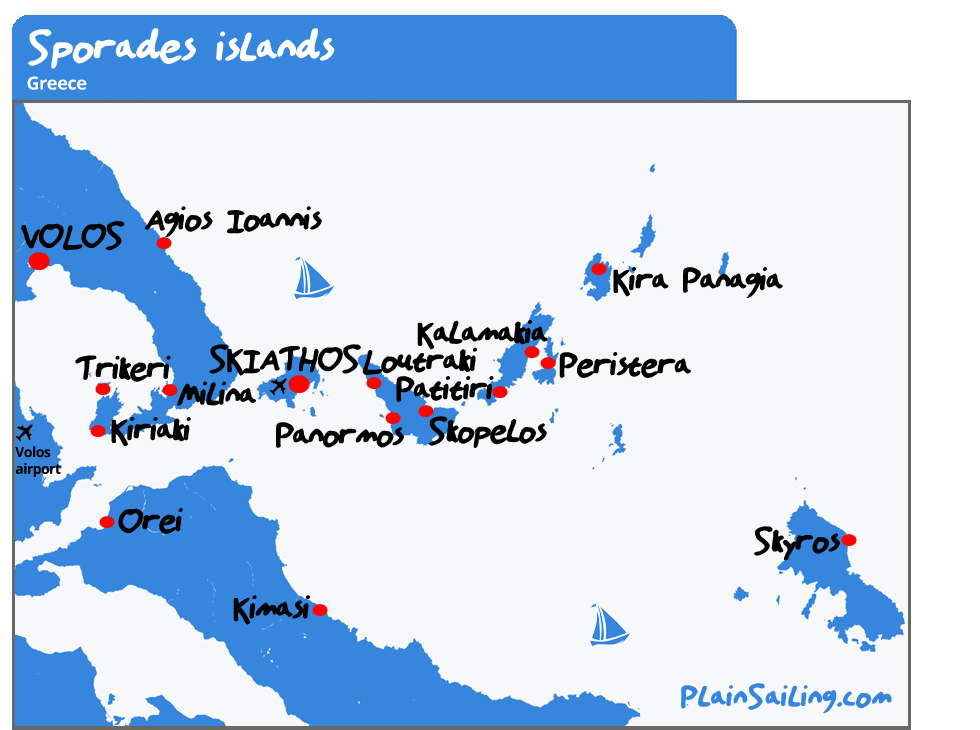 We operate from two bases in the Sporades: Volos is on the Greek mainland (nearest airport: Volos), which means it's a day-sail out to the islands proper, whilst you can get straight out there from our Skiathos base (nearest airport: Skiathos). Both are excellent places to set sail on a memorable adventure.
To read more about sailing conditions, where to sail, places to see, what to do, and where to sleep and eat – amongst a lot more information – check out our super-comprehensive destination guides:
If you need to know anything else, just grab us on Live Chat, give us a call, or get in touch via our contact form.
 
Tags: Sporades Islands Yacht Charter, Catamaran Charter in Sporades, Skiathos, Volos