Find a Boat
LIVE
Pricing & Availability
Search NOW
Sailing in the Saronic Islands
Sail away from hectic Athens, and discover the Islands the Greeks don't want you to find out about!

The Saronic islands are a beautiful and tranquil collection of islands within easy sailing reach of Athens, meaning that some of the islands are very popular with the Greeks as boltholes or weekend-breaks for those trying to escape from the city - and where better to head to than a Greek island in the sun?
The islands are also popular with sailors - though less popular than the Ionian and the Cyclades – and you'll find the area very well equipped with marina's and anchorages to make your holiday run smoothly. The sun shines here for over 300 days a year, and the winds are dependable throughout the sailing season.
You can head to the splendid amphitheatrical marina at Hydra, where they still transport goods by donkey, stay up late at the party town of Poros, visit a volcano on Methana, or take in the historic Aegina, which is famous for its pistachio nuts and its ancient temples. Plus there's plenty of secluded bays and beaches to explore.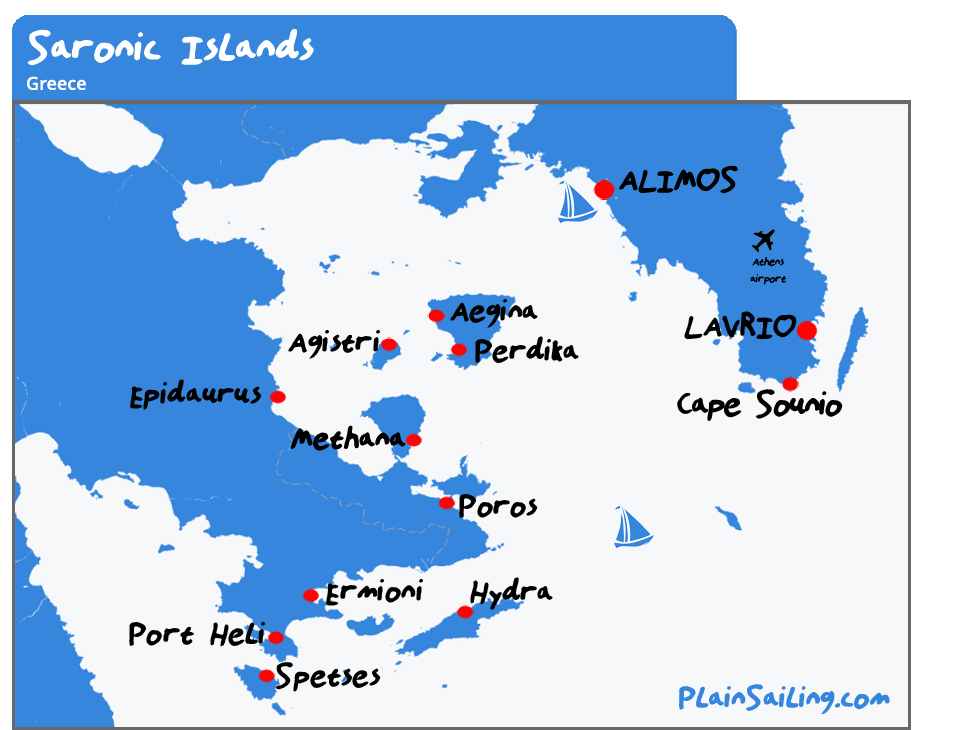 The Saronic islands can be reached from our bases in Athens (Alimos Marina) or Lavrio. The nearest airport to both bases is Athens International airport, and both are big charter bases, so have a great range of boats available at very competitive prices.
Find out more about sailing in the area (including prevailing winds, a suggested itinerary, and all sorts of information about places to eat, see, do or sleep) in our comprehensive destination guides for each base:
If you need to know anything else, just grab us on Live Chat, give us a call, or get in touch via our contact form.
 
Tags: Saronic Islands Yacht Charter, Catamaran Charter in the Saronic Islands, Athens, Lavrio