Find a Boat
LIVE
Pricing & Availability
Search NOW
Sailing in the Kornati Islands
Find a more peaceful Croatia around the 89 islands of the Kornati - a 'nautical paradise'.

The Kornati islands are a collection of 89 islands which offer nature at its unspoilt best: the whole area is a national park and nature reserve, which means it's a largely uninhabited, tranquil and relaxing place to spend a week.
Aside from the sea turtles and dolphins, there's also plenty of beaches and bays to enjoy, unbelievable bars and restaurants on their own in the middle of nowhere, and great views for those intrepid enough to take a hike.
There's reliable sunshine and dependable winds right through the season. The Kornati islands are so popular with sailors that there are now purpose-built marinas in the middle of them, which are only accessible – like most of the islands - if you have your own boat.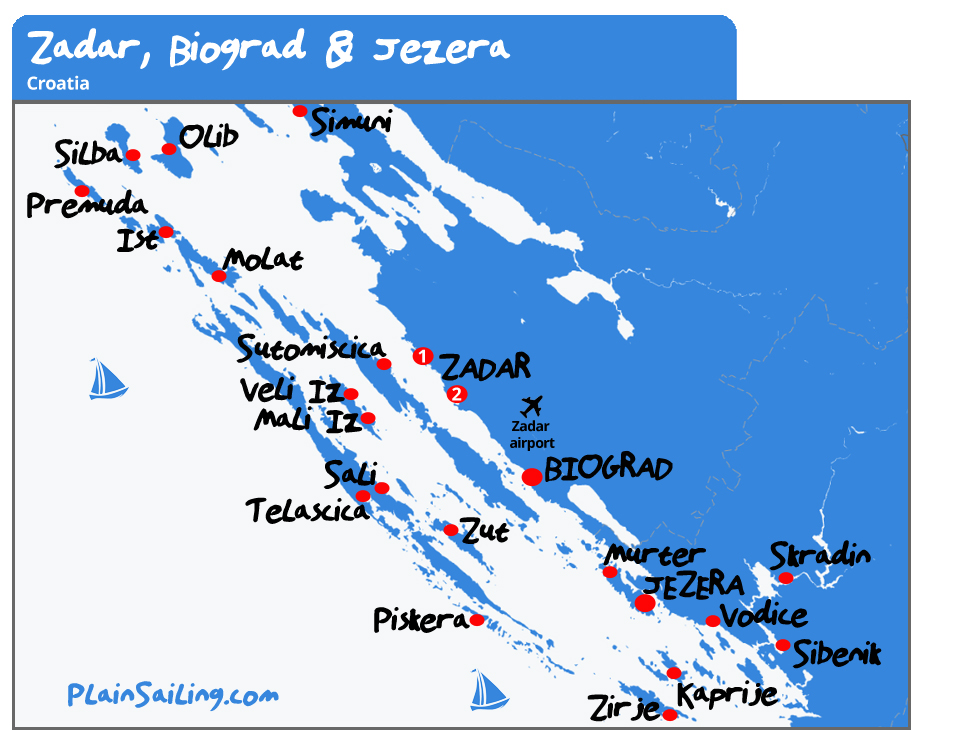 We have three bases from which the Kornati islands are easily accessible from – Biograd and Zadar (nearest airport: Zadar) and Jezera (nearest airports: Split and Zadar). They all offer great places to start your tour, as well as interesting and exciting places to visit en-route to the Kornati islands.
To read more about each of our bases, including sailing itineraries, what weather conditions you can expect, what to see or do, and where to go, then check out our super-informative destination guides:
If you need to know anything else, just grab us on Live Chat, give us a call, or get in touch via our contact form.
 
Tags: Kornati Islands Yacht Charter, Catamaran Charter in the Kornati Islands, Zadar, Biograd, Jezera