Find a Boat
LIVE
Pricing & Availability
Search NOW
Yacht & Catamaran Charter in Pula, Croatia
We can help you find the perfect yacht or catamaran to sail from Pula!

Sailing from Pula
People have been sailing from historic Pula long before the Romans built their amphitheatre here, and it's still an enchanting place to sail. You could spend a number of days just sailing around the Pula peninsular and exploring Roman Pula, or you can sail north beyond the Brijuni marine national park to visit the picturesque architecture of Rovinj, or South and East to find secluded bays and beaches in the Dalmatian islands, complete with ancient fishing villages and Roman relics.
Sunshine is practically guaranteed, there are reliable winds, good sailing facilities, and the restaurants serve a delicious mix of the best parts of classic Italian and Croatian cuisine - all in all, it means you'll have a truly memorable sailing holiday here! We can help you find and book your ideal yacht or catamaran, with one of our trusted Charter Partners - just get in touch or search in the pink box with live prices and availability!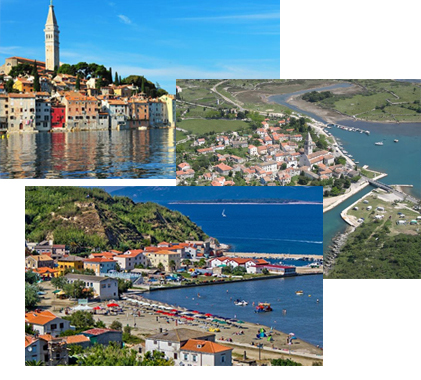 SAILING RATING: Beginner - With easy line-of-sight navigation, clear waters and light winds it's a great start point for sailors (and an easy cruising ground for experienced ones). Peak season is July & August, but you can sail here from March to October.
MUST-SEE: Our full suggested itinerary is further down the page, but we'd highly recommend taking in the beautiful city of Rovinj in the Elaphiti Islands, the ancient Roman out-post of Osor, and the white, sandy beaches of Susak.
WHAT WE CAN OFFER: We have a great range of yachts and catamarans available for charter from our trusted Charter Partners, all available bareboat or Skippered. We can also arrange a Hostess, Personal Chef and other crew.
GETTING THERE: There are 4 (small) marinas in the area, all just a short drive away from Pula airport. We can organise transfers for you - a 4 person taxi is c. €40 - 50.
WHY BOOK WITH US? We only work with the very best professional charter operators, who we have met, know, and trust to give you the same outstanding customer service as you'll get from PlainSailing.com.

WHAT NEXT? Use the pink box to search for yachts or catamarans with LIVE pricing & availability - if you have any other questions or requests, get in touch via Live Chat, the Contact Form, or by phone.
11
6-day Sailing Itinerary from Pula
You can go in virtually any direction from Pula and be assured of a great holiday. Heading north offers the town of Rovinj, or further, the chance to sail to Italy. Following the coastline southwards will take you across to Rijeka and Krk (and further, to the party town of Pag). Or if you're an island hopper, you can hop down and around Cres, Losinj, and onwards to the Kornati islands.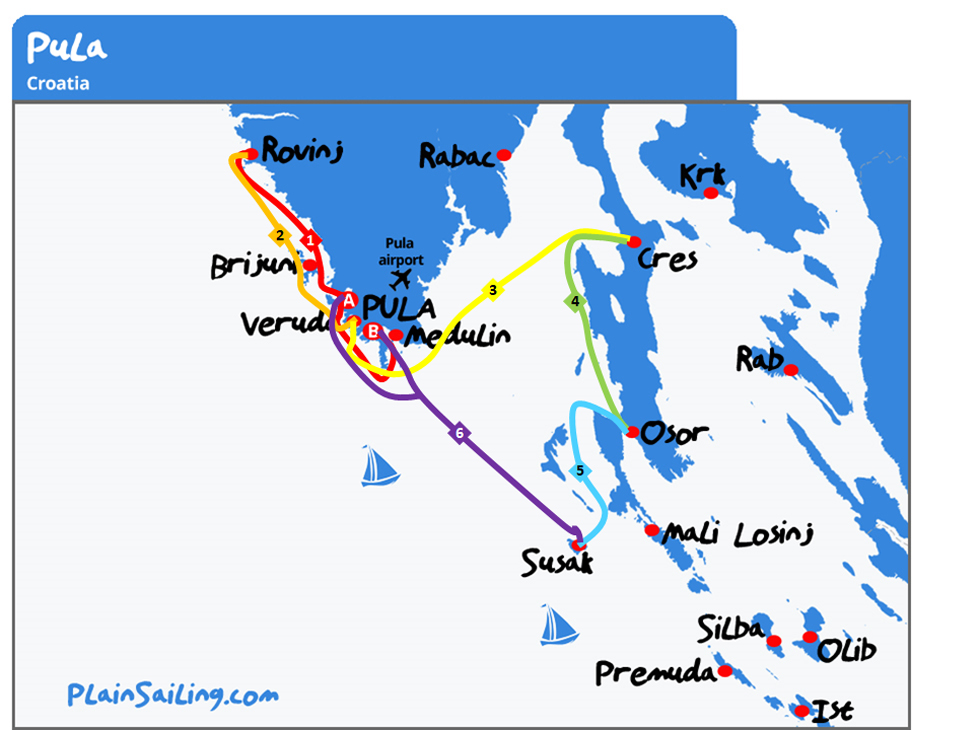 This has been designed as a 6-day itinerary because you might not get to the boat until late on the Saturday, and after getting food and drinks on board and briefing the crew, there's often not enough time to get the boat out beyond a quick tour of the sea nearest the marina.
In total, the route is 138 nautical miles, and takes in beautiful Rovinj, the party district of Veruda, and the islands of Cres, Osor and Susak. 138 nautical miles means sailing for an average of 23 nautical miles, which, at an average speed of 5-6 knots, means you should be sailing for about 4-6 hours a day (leaving plenty of time to explore the places where you start and end the day, or spending time on beaches or in bays along the way). It should be a leisurely pace and leaves you plenty of time to relax and enjoy the sunshine.

Day 1. Pula/Pomer to Rovinj – 16 nM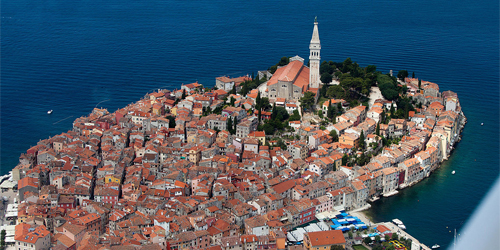 Brief your crew, batten down the hatches, and let's slip the lines. From ACI Pomer, you'll start with a short drift southwards towards the sea, and then follow the coast northwards in a North-north-west direction to get up to the sea outside Pula. From ACI Pula, you just need to dodge the other charter yachts and day-tripping ferries as you make your way out to sea. From the sea outside Pula, we're following the coastline up to Rovinj - the prevailing wind should be blowing landward, so it should be an easy reach up the coastline.
Rovinj is a historic and beautiful fishing town with narrow cobbled streets and an almost venetian feel – which, given how close we are to Venice, makes sense. The town was once an island – the channel between the island and the mainland was only filled in in 1763.
The old town is a brilliant place to stroll around (particularly with an ice-cream) and the whole place begins to buzz in the evenings, when the landlubbing tourists leave their four-star hotels and fill the bars and restaurants. Rovinj is one of the prettiest towns in Croatia (and there are many) and it is well worth this trip north to savour its' unique atmosphere.

Day 2. Rovinj to Veruda – 20 nM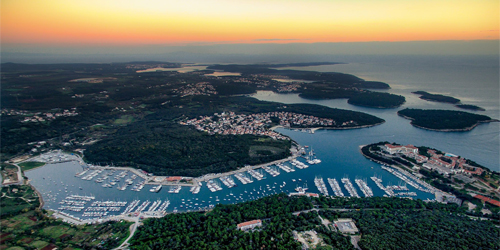 From Rovinj, we're heading back southwards down the coastline, likely using a broad reach against the prevailing winds to run along the coast.
Another reason why sailing to Rovinj made sense was because it means that we can sail through the Brijuni islands as part of this itinerary. The 14 Brijuni islands and islets are now a marine national park, and look full of nature, but they have a crazy history, which you'll be able to spot as you sail by. They were first used as a lavish holiday island by a super-rich Roman family, who built a giant Roman villa on the largest island (which you can still see the ruins of today), later it became the holiday islands of the local royal family, before becoming something of an 18th century tourist resort, complete with four five-star hotels and the first golf course in Croatia. No, seriously. It was also the centre of the Polo playing world, for a short while.
After decades of decline, it ended up in the hands of the state and General Tito, the communist president of Yugoslavia, restored some of its former glory before inviting the heads of state of 90 countries to the islands in 1989 to sign the Brijuni agreement! Nowadays, there's a safari/zoo on the island which was built up primarily from animals gifted to General Tito - so don't be surprised if you spot a Zebra or an elephant on the islands!
Passing the Brijuni islands, we're going beyond Pula and up an inlet to Veruda. Once a lively village in its own right, it's now connected to Pula by urban sprawl, and if you were based in Pomer, now is a good time to walk across and see what Pula has to offer for yourself. You'll have noticed the beaches and forts on your sail in – all of which are worth a visit if you have time, and Veruda itself is a posh part of town, so you could spend the afternoon ogling at Ferrari's and Porsches on the driveways nearby. Veruda is also one of the livelier districts come the evening, and this will be your last chance to party before we head off to secluded islands.

Day 3. Veruda to Cres – 29 nM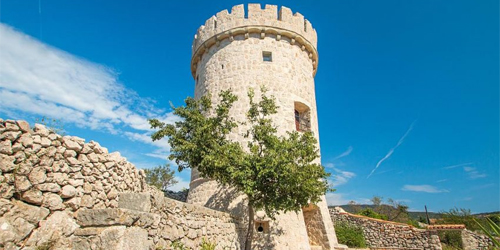 Stock up on your groceries, because from here on in, we'll be heading to smaller towns and villages on remote islands, and everything is more expensive there – but the blissful silence and sense of freedom you'll feel on the way there is something money can't buy.
From Veruda we're going around the Istrian headland before heading north-easterly then east to get to the marina at Cres. The prevailing wind will likely be behind you at some point, and you can score bonus points for goose-winging your sails. You'll notice the fine countryside on the coast and islands as you sail around, and it's likely that this scenery hasn't changed for hundreds of years.
The marina at Cres is on the far side of town, so you'll get a great view of the old town (and it's churches and 16th century Venetian tower) as you sail by. There's plenty of places to eat and drink – particularly around the old harbour, at the centre of the old town, where you can sit and watch the fisherman preparing their boats for a busy night at sea.

Day 4. Cres to Osor – 20 nM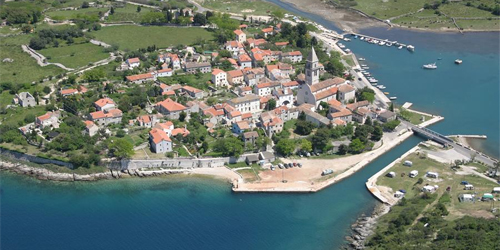 The journey from Cres to Osor is an interesting journey around a largely uninhabited island, lined with cliffs, forests and vines. There will be some beating against the prevailing wind, then reaching along the coast of the island of Cres, but there's also a bit of adrenaline kicking around today - the marina in Osor is on the southern side of the town, which is on the other side of a bridge which links Cres to the island of Losinj. There's adrenaline because the bridge is only opened twice a day (at 9am and 5pm local time), so you have to make sure you're there at 5pm tonight, otherwise you might have to sail onwards to Mali Losinj or risk anchoring to the North of Osor – both not particularly much fun!
Depending upon your tactics, you could take your time and stop at a beach on the way or make the distance straightaway then anchor in the bay just north of Osor for a swim whilst you wait for the time to pass before getting back on the boat before 5pm. At 5pm, priority should be given to boats coming from the South.
Osor is a tiny walled town which doesn't look like much, but was once the centre-point of Roman trade in the area. Originally Cres and Losinj were one island, but the Romans dug the canal between the islands and renamed them. Osor was an important bishopric in their empire, and was still important well into the middle-ages, when a plague hit the town and the great explorers found more exciting trade routes to America, India and China.Nowadays, it's a tranquil tourist village, with museums, statues, and five or six different local "konoba" or restaurants, all serving reasonable grilled fish and other local cuisine.

Day 5. Osor to Susak – 26 nM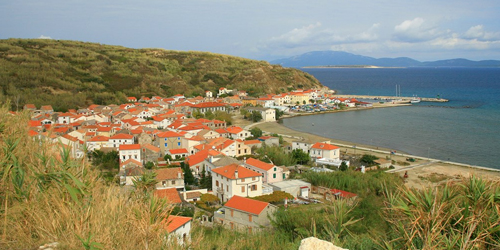 Osor and Cres should have felt like stepping back in time to when people lived simpler lives. We're taking another step back with the next stop: Susak.
We're going to need to use the canal swing-bridge, which opens at 9am today, and will save you 12 nautical miles on having to sail the other way right around Losinj to Susak, so you'll have to be on your toes early doors – even if most of the crew go back to bed once you're out at sea. To get to Susak, it's a sail southwards alongside the island of Losinj, and the small marina and port of Susak are on it's Eastern side. You'll be sailing close-hauled at times, and beating into the wind at others.
Susak is a beautiful place to spend the night, and is different to the other islands in the area – instead of vines and pines trees, the main plant in Susak is Oregano. Some people say they can smell it from miles out to sea. Despite the island having been inhabited for over two thousand years, there's precious little known about the history of the island – mainly because we're so far away from the mainland that proper schooling was only introduced in 1955, so no one could read or write. Coupled to that, a vast swathe of the population were forced off the island after world war two (on account of their Italian heritage, in communist Yugoslavia), so the oral history of the island was also lost.
Susak is a super-relaxing place to spend the night, and there's a suprising number of restaurants given there's only a population of 200 people, and the chief mode of transport on the island is walking along dusty, sandy paths.

Day 6. Susak to Pula/Pomer – 35 nM or 26 nM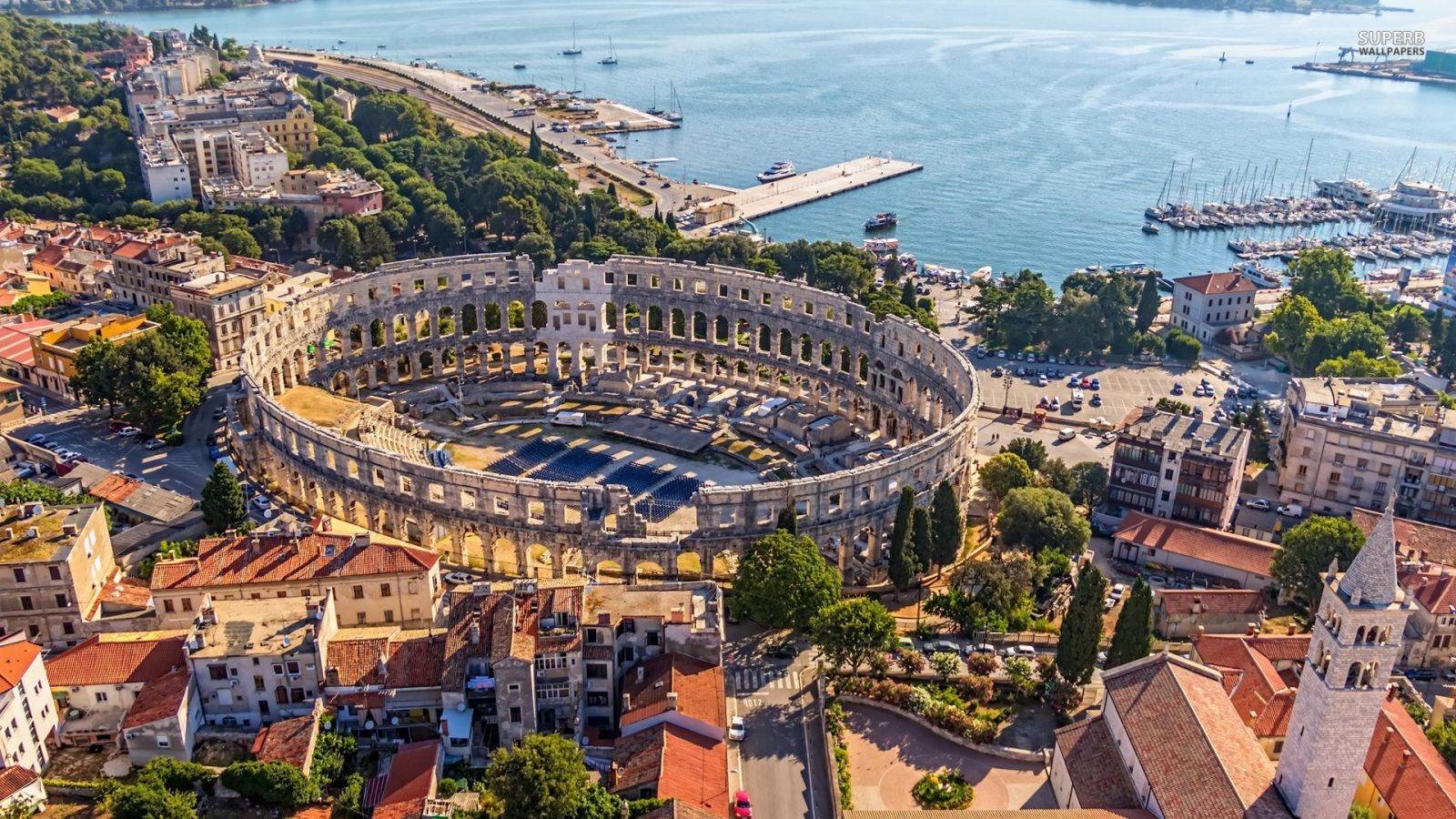 After (another) relaxing night at sea, it's unfortunately time to head for home. You'll doubtless leave Susak with a heavy heart, in the knowledge that where you're going will certainly feel more than 26 or 35 nautical miles away.
From Susak, we're bearing in a North-westerly direction towards the land on the horizon, where people headed to Pomer will head for their marina, whilst those in Pula will follow the Istrian headland further north-west before turning in. In the prevailing summer winds, you should find yourself reaching, so it's possible to get from Susak in pretty much one tack.
When you're back at your marina, you'll need to refuel the yacht (this is easy in Pomer as our agents will do this for you as there is no fuel berth, but for Pula, the fuel dock is to the East of the marina in Pula) before returning it from where it came. You'll need to be back in good time on the Friday evening to allow our partners to inspect the boat, but you'll be able to sleep on the yacht or catamaran tonight and do the formal check-out in the morning.
If you haven't yet explored the local town, then now is a great time to do so, and you'll likely find plenty of other excited sailors out sharing their stories from their own adventures at sea. It's also their last night, so it should be a lively night in the local bars. Hopefully you've had a wonderful and relaxing holiday, everyone is even better friends than a week ago, and you're already talking about your next great adventure

---
Sailing Conditions
 WHAT ARE THE WINDS LIKE?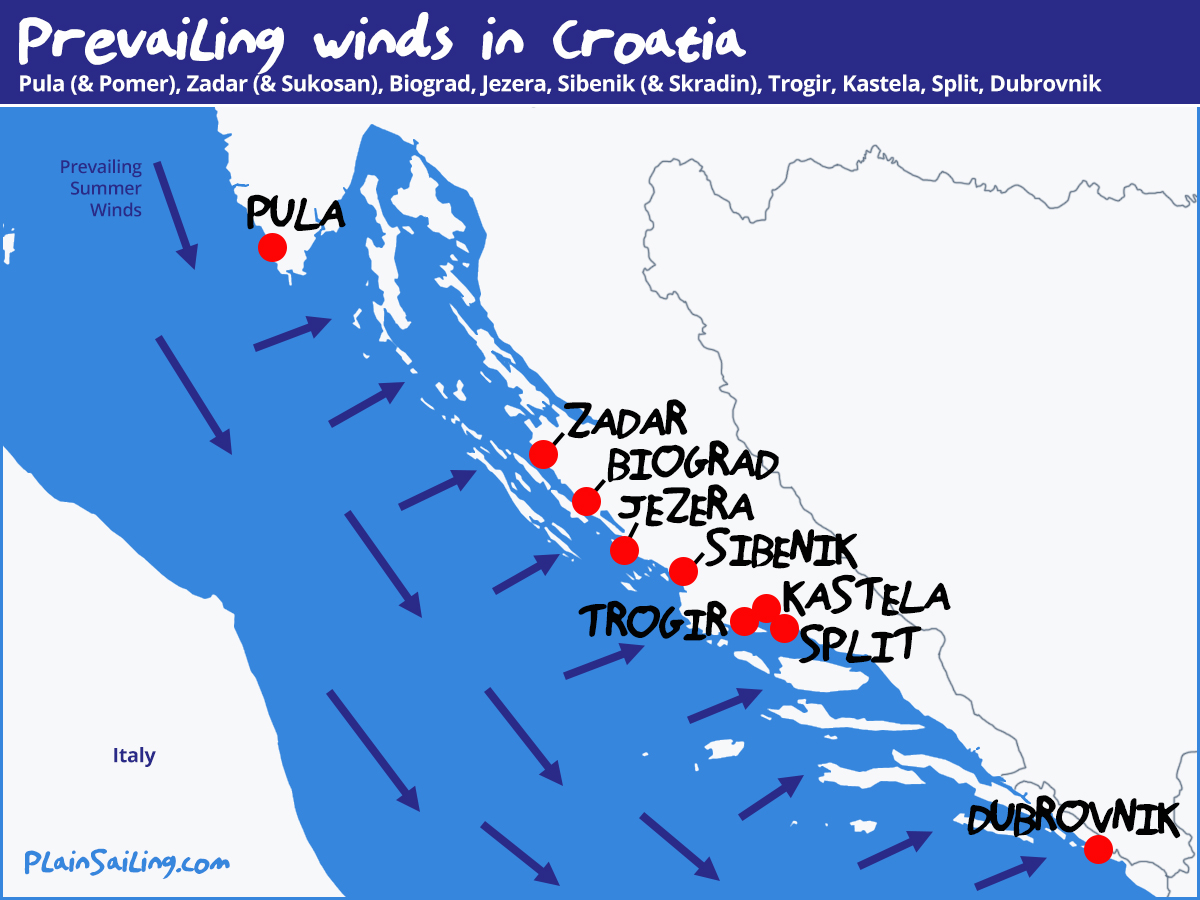 As well as the beautiful sunshine and thousands of islands, Croatia is one of the most popular sail-tourism destinations in the world because it has excellent winds for sailing. The winds tend to be very reliable, seldom falling below force 3, and seldom getting stronger or scarier than force 6.
During the summer season, the winds are so reliable that the locals claim they can set their watch by them – they tend to blow from 9am to 12pm, then there is a mid-day lull (the locals say that the winds 'go for lunch'), before returning with greater force from around 3pm until sunset. After sunset, the winds tend to die right down, so you shouldn't have too many issues with loose ropes clanking through the night.
If you get further out into the Adriatic channel, the wind shoots down from Venice to the centre of the Mediterranean – but close to the Croatian islands and the coastline, the mistral winds of the summer tend to prevail in a landwards direction, towards the mainland.
 HOW HOT WILL IT BE? 


You can expect to be in shorts & t-shirts from May to September. The benefit of the sun averaging less than 25 degrees is that you're unlikely to be sweating when you're just sitting down, and you won't need to panic about getting sunburnt after 10 minutes of sunshine, which makes it a very amenable place to go out sailing.
 HOW WARM IS THE SEA? 


As the sea is tucked in the pocket of the Adriatic, inside the Mediterranean, the sea never gets too cold to swim in, even outside of the sailing season - though 13-15 degrees can best be described as a 'refreshing' temperature. In summer, the sea gets to about 20 degrees, which is very pleasant for swimming.
---
---
WHAT NEXT? Use the pink box to search for yachts or catamarans with LIVE pricing & availability - if you have any other questions or requests, get in touch via Live Chat, the Contact Form, or by phone.
---