Find a Boat
LIVE
Pricing & Availability
Search NOW
Sailing in the Balaeric Islands
Extend your sailing season with a sail in the inimitable Balaeric islands.

Located on the western side of the Mediterranean, the Balearic islands are an archipelago of stunning beaches and bays, accompanied by equally stunning weather and wonderful Spanish food. With non-tidal waters, line of sight navigation, and reliable winds, it's the perfect place to sail.
You've almost certainly seen photos of them because their white sandy beaches, clear turquoise seas and idyllic bays have featured on the covers of countless holiday brochures or travel guides, and are now amongst the most instagrammable in the world.
The four main islands of Mallorca, Menorca, Ibiza and Formentera are all tourist draws in their own right, but you can escape the crowds by sailing your own private yacht or catamaran to the more remote and beautiful beaches, find a wealth of unspoilt nature and wildlife, or overnight in a cala (bay) which is inaccessible by road.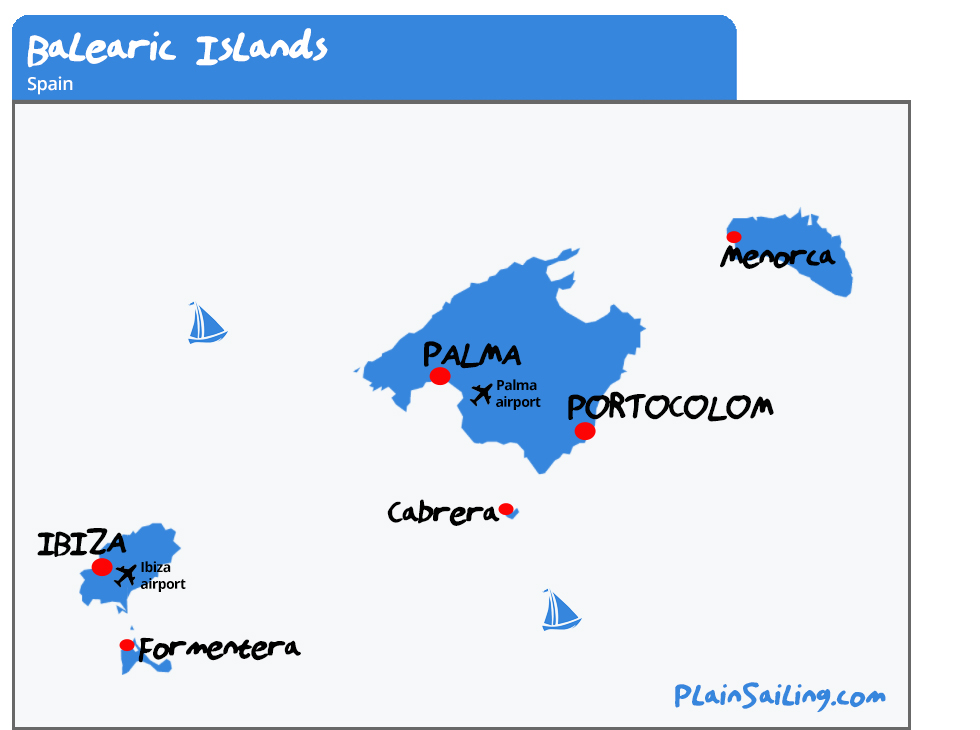 Being strategically located, there's also a wealth of history to discover in each port village - people have been living and sailing here since prehistoric times, and the islands have been variously invaded and occupied by the Romans, Moors, French and even the British – amongst many others - with each leaving their own mark on the islands.
You can explore the Balearic islands from our bases on Mallorca (charter from Palma and Portocolom) and Ibiza (charter from Sant Antoni). Mallorca and Ibiza have international airports, and private transfers can be arranged to our bases. It's also possible to sail in the Balearic islands from our base in Barcelona if you book a multi-week charter.
To find out more about our bases in the Balearic islands, and the places to sail to from each base then read our comprehensive destination guides, which include a six-day suggested sailing itinerary, what winds and weather you can expect, what to see and do, and much, much more:
If you need to know anything else, just grab us on Live Chat, give us a call, or get in touch via our contact form.
 
Tags: Balaeric Islands Yacht Charter, Catamaran Charter in the Balaeric Islands, Ibiza, Mallorca, Palma, Portocolom