Find a Boat
LIVE
Pricing & Availability
Search NOW
Yacht & Catamaran Charter in Portorosa, North Sicily, Italy
We can help you find the perfect yacht or catamaran to sail from Portorosa, Sicily!

Sailing from Portorosa, Sicily
With sunshine, blue clear seas, and reliable winds, Sicily has the absolute perfect weather for sailing - and with the Aeolian islands, it also has a similarly perfect place to explore. Only fairly recently formed (260,000 years ago), and named after the Greek demigod of wind (Aeolus) the Aeolian islands are an impressive mix of islands formed from volcanic activity - Vulcano and Stromboli are still active today (albeit fairly quietly - you'll notice the plumes of smoke from miles around, and there are craters of molten magma to be seen!)
The whole island group is paradise of nature, and is now a protected UNESCO site and nature reserve - which means you'll be able to spot dolphins at play - amongst a colourful range of wildlife - around the islands. There's dramatic scenery, incredible food and hospitality, and quiet and relaxing places to be found around the islands. We can help you find and book your ideal yacht or catamaran, with one of our trusted Charter Partners - just get in touch or search in the pink box with live prices and availability!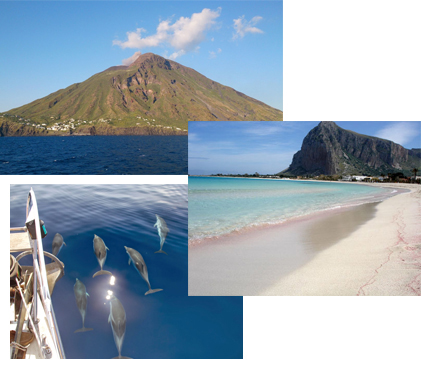 SAILING RATING: Intermediate - Italy offers more exciting sailing conditions than Greece and Croatia, but there are some places where it's useful (and a lot cheaper) to be comfortable using the anchor. Peak season is July & August, but you can sail here from March to October.
MUST-SEE: Our full suggested itinerary is further down the page, but we'd highly recommend taking in the volcanic island of Vulcano, the white beaches and turquoise blue sea of Lipari, and unspoilt island gem of Panarea.
WHAT WE CAN OFFER: We have a great range of yachts and catamarans available for charter from our trusted Charter Partners, all available bareboat or Skippered. We can also arrange a Hostess, Personal Chef and other crew.
GETTING THERE: The Marina is c. 2.5 hours from both Catania and Palermo airports. We can organise transfers for you - a 4 person taxi is c. €175.
WHY BOOK WITH US? We only work with the very best professional charter operators, who we have met, know, and trust to give you the same outstanding customer service as you'll get from PlainSailing.com.

WHAT NEXT? Use the pink box to search for yachts or catamarans with LIVE pricing & availability - if you have any other questions or requests, get in touch via Live Chat, the Contact Form, or by phone.
Why book with PlainSailing.com?
We're yacht and catamaran charter experts, and can find you the best boats in Greece, Croatia and anywhere else in the Med or Caribbean - yacht, catamaran or superyacht-bareboat, skippered or crewed

We're UK based, only work with the best Charter Companies, offer exceptional customer service from start to finish and will match any price!

Independent Service Rating based on
415
verified reviews.
2
---
6-day Sailing Itinerary from Portorosa
The Aeolian islands are a dramatic, but beautiful and tranquil place to sail. Whilst the whole area is undoubtedly dominated by the volcanoes of Etna, Vulcano and Stromboli, you'll find secluded bays, pristine beaches and something to like in almost any direction you go.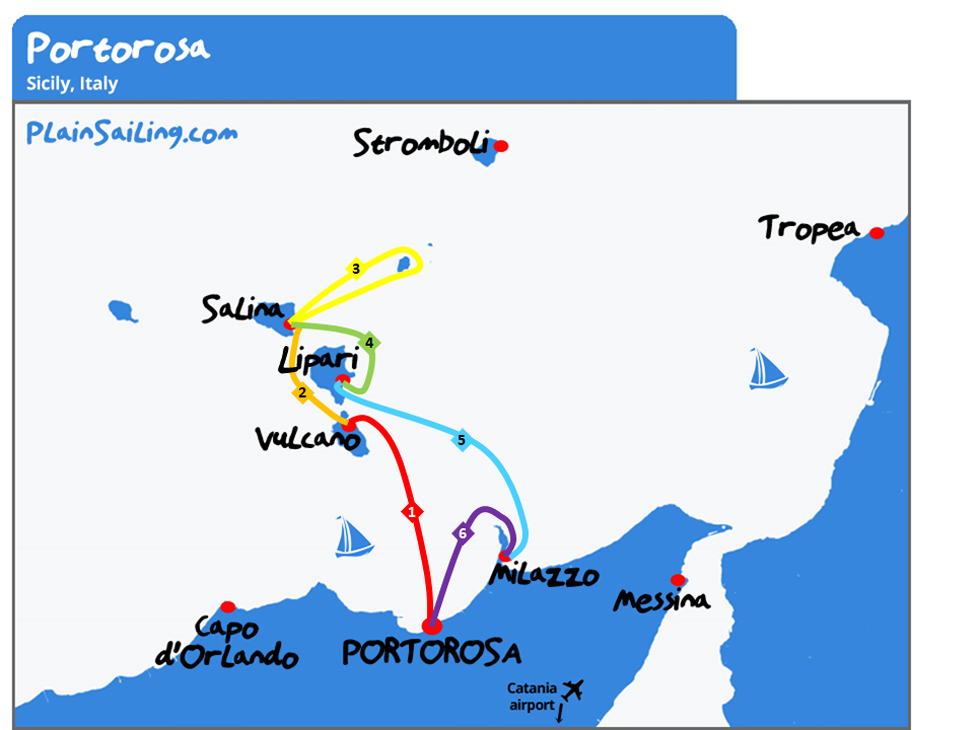 Our six-day itinerary covers 105 nM and ticks off all the key islands in the Aeolian, with the exception of Stromboli (where there isn't a marina, for obvious reasons). It's only a six day itinerary because you'll normally check-in on Saturday afternoon, and once you've got provisions on board and sorted, there isn't usually time to get any meaningful sailing in. You'll also need to bring the boat back on the Friday night (before checking out on Saturday morning) – so six days of sailing. But don't worry, we can make them count!
105 nM means a leisurely-paced week - you'll be sailing 4-5 hours a day, which leaves plenty of time to explore beautiful Vulcano, pristine Salina, Lipari, the wildlife paradise of Panarea, and medieval Milazzo – which are the best bits that the area has to offer.

Day 1. Portorosa to Vulcano – 19 nM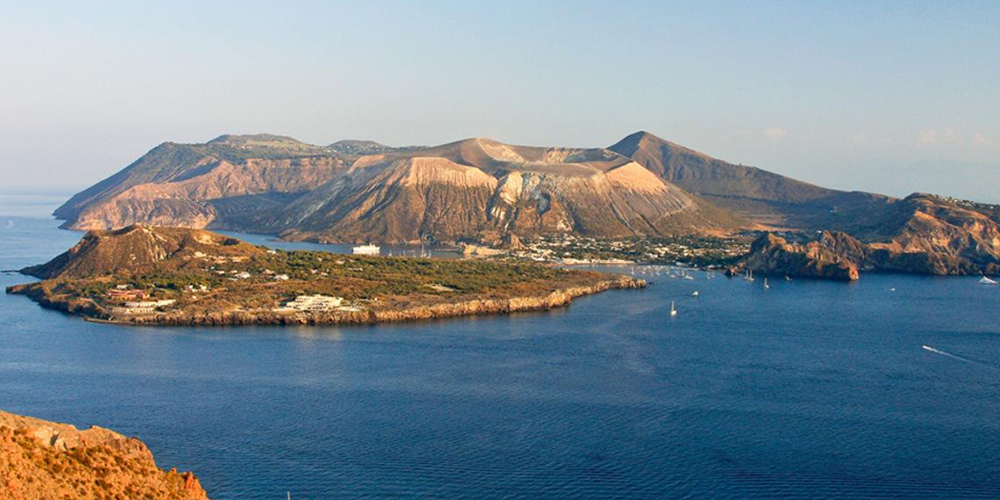 Ciao! What a wonderful day to start a sailing holiday! The sun is in the sky, the prevailing summer wind should be arriving from the north-west, and the sea is calling to us! Round up the crew, get the provisions on board, and let's get this show on the road. Nudge out of the marina, remind the crew how to get the sails up, and point the nose of the boat at the nearest island you can see.
It's possible to make the traverse to Vulcano in one tack, but better to break the crew in by giving them plenty of practice. Vulcano, as the name suggests, is a picturesque volcanic island. It was last active in 1890 and it's possible to hike to the crater and back in around three hours – you also get a fantastic view of the Aeolian islands from up there. If that sounds too strenuous, then Vulcano is also famous for its thermal mud baths (a short walk from the port area) – the mud has a strong smell of sulphur, but is reputed to take years off your appearance – or its beaches.

Day 2. Vulcano to Salina – 13 nM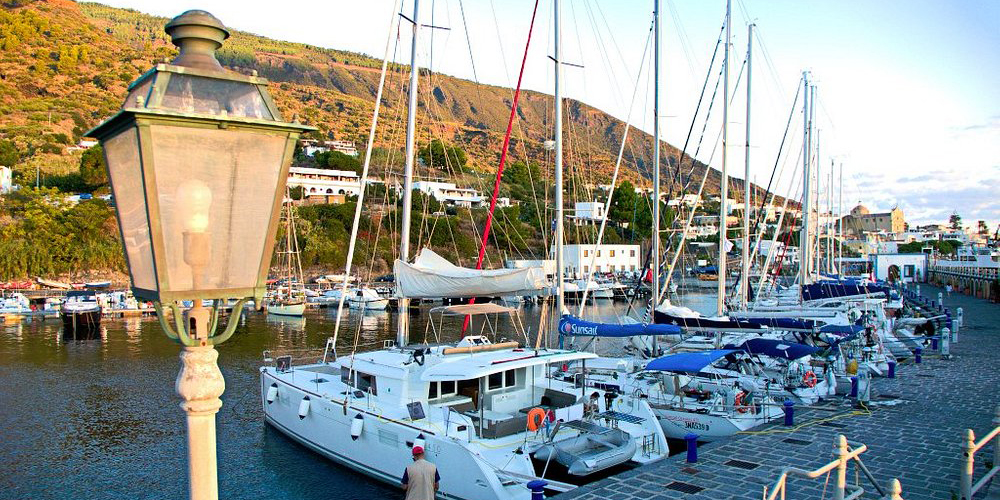 If you thought one volcano was impressive then you're in for a treat, because our next stop, Salina, has two! To get there, we're skirting around the largely undeveloped west coast of Lipari (we'll see the other side of Lipari in a few days time).
Despite being the second-biggest of the Aeolian islands, Salina is the greenest and quietest, so it's a nice place to relax. As well as the pretty village of Santa Marina Salina itself, complete with a few churches, museums, restaurants and gelaterias, there's also the prehistoric village of Portella to check out – the settlement of 25 circular houses dates back to 2000 years BC and is remarkably well preserved.

Day 3. Salina to Salina (via Panarea) – 23 nM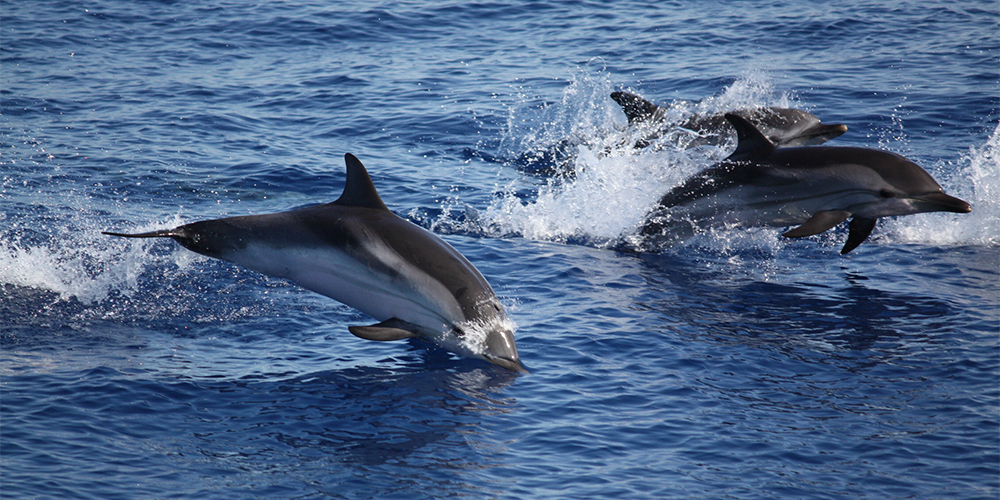 Almost all PlainSailing.com itineraries head to a different port every night, but today, you are the exception to the rule: we're planning on coming back to Santa Marina Salina tonight, so why not go and see if you can make a reservation at that cute restaurant that you only spotted too late last night? The local speciality in Salina is basically anything which uses their locally grown capers.
That doesn't mean that we're not doing any sailing, however – we're reaching across the prevailing wind to sail around the island of Panarea, a tiny remote island which is home to all sorts of wildlife, including whales and dolphins. You can turn around once you've spotted one, or stop at Panarea to swim at an idyllic beach (the cala junca beach on the tip of the south coast is the best in the area), snorkel near coral reef, or grab a bite to eat (the island itself is a bit of an expensive honeymoon destination and has a reputation for being a hideaway for VIP's and the super-rich, so you might also spot a few superyachts in the waters nearby).

Day 4. Salina to Lipari – 11 nM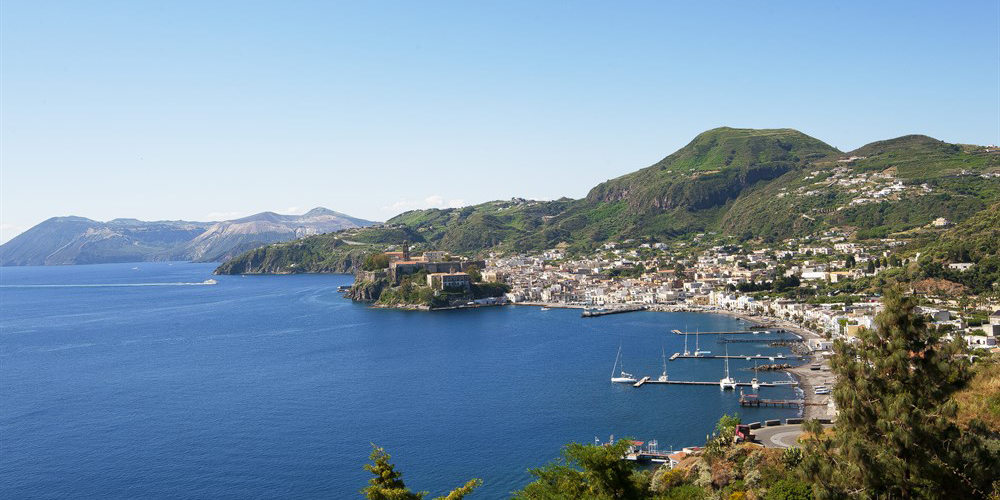 It's only a short hop from Salina to Lipari, the biggest and most populated Aeolian island, and it's potentially the only chance you will have to goose-wing with the wind plus there are bays and crazy white beaches en-route which are worth stopping at for a dip or a snorkel. Lipari is the capital of the Aeolian, and most ferries and hydro-foils to and within the islands come via here, so you'll spot more land-lubbing tourists here than on the other islands.
The island is best known for its sweet Malvasia wine (there are plenty of shops in the village where you can sample the local produce, or you can head out to tour a local vineyard). It's possible that if you ever bought a pumice stone in the UK prior to 2007, it came from the pumice mine here – they used to export pumice all over the world. The island only stopped pumice-mining after Lipari was declared a UNESCO World Heritage site (but best not to bring it up with the locals, as the decision was very, very unpopular at the time, including violent mass-protests in Messina).

Day 5. Lipari to Milazzo – 23 nM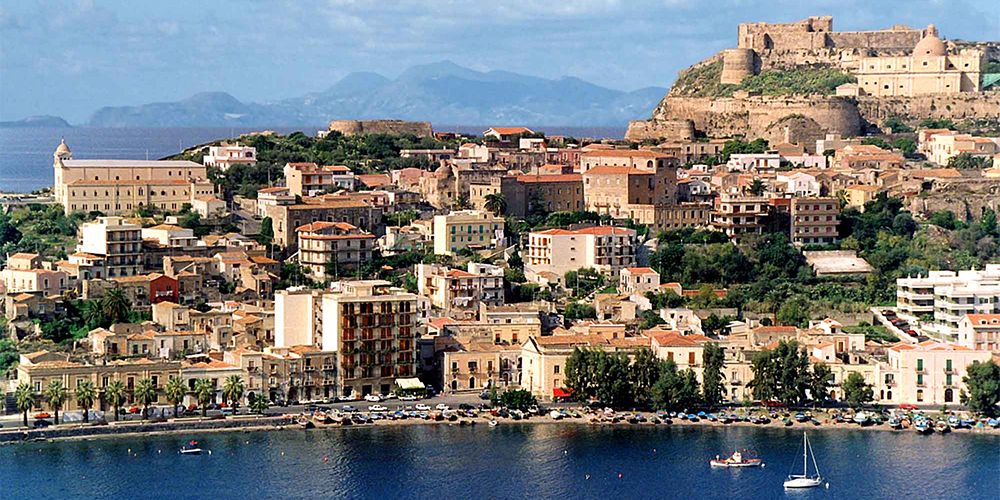 Today we're leaving the Aeolian islands to return to Sicily – which means that if you haven't gotten a team picture of sailing through the islands, then today is the day. If you time it right, then you should be able to get a great shot of the crew sailing in front of a distant Vulcano. It's a shame that we couldn't take in Stromboli, where there is magma and smoke, but it's a long slog of a sail away, and it's supposed to be a holiday!
We're running with the prevailing wind to Milazzo, an ancient Greek settlement which Ulysses visits in Homers Odyssey. There's a magnificent medieval castle that protects the old walled town and dominates the new town and marina below. There's also good restaurants, a great seaside promenade, and, of course, great beaches.

Day 6. Milazzo to Portorosa – 16 nM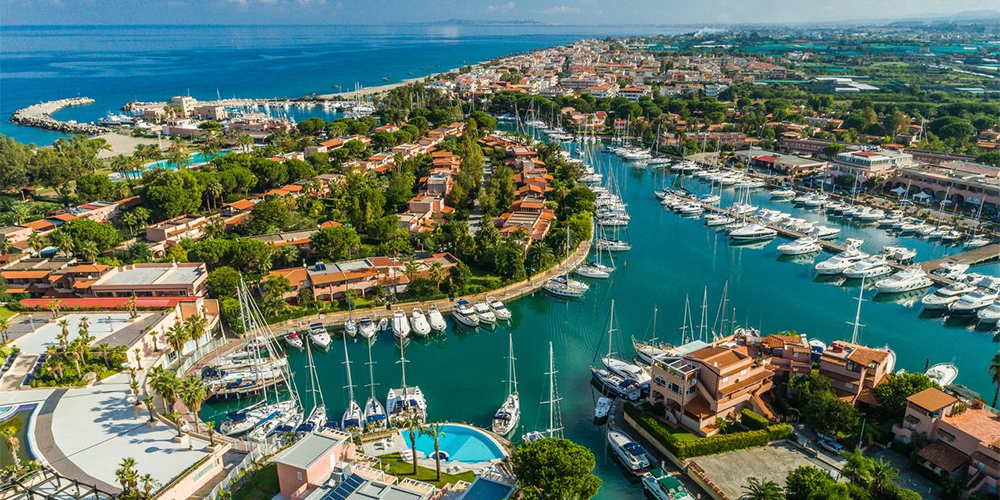 It's sad, but today is the last day of sailing. Hopefully you've appreciated the sheer beauty of your travels in this largely undiscovered part of the world – be careful not to tell too many people about it, or they'll all be out here! But there's still one day of sailing to go, and it's a fun sail along the Sicilian coastline, tacking into the wind, and looking super-cool to all the beach-goers you sail by.
You'll need to visit the fuel berth on the way back into the marina, before taking your trusty vessel back to where you found her. Someone will be over to inspect the hull and check she is all in one piece, but you can stay on her overnight and you'll need to check-out in the morning.
The local and marina bars should be buzzing with lots of sailors exchanging tales of their adventures from the last week, so get out there and join them. And maybe have a last glass of Malvasia to toast your week away. Hopefully the sunshine and sailing has helped your crew to bond into a fellowship, and you'll already be planning your next sailing adventures – if you need inspiration on where to go, come and read the other destination guides at PlainSailing.com. Get home safe, and see you soon!
---
Sailing Conditions
 WHAT ARE THE WINDS LIKE?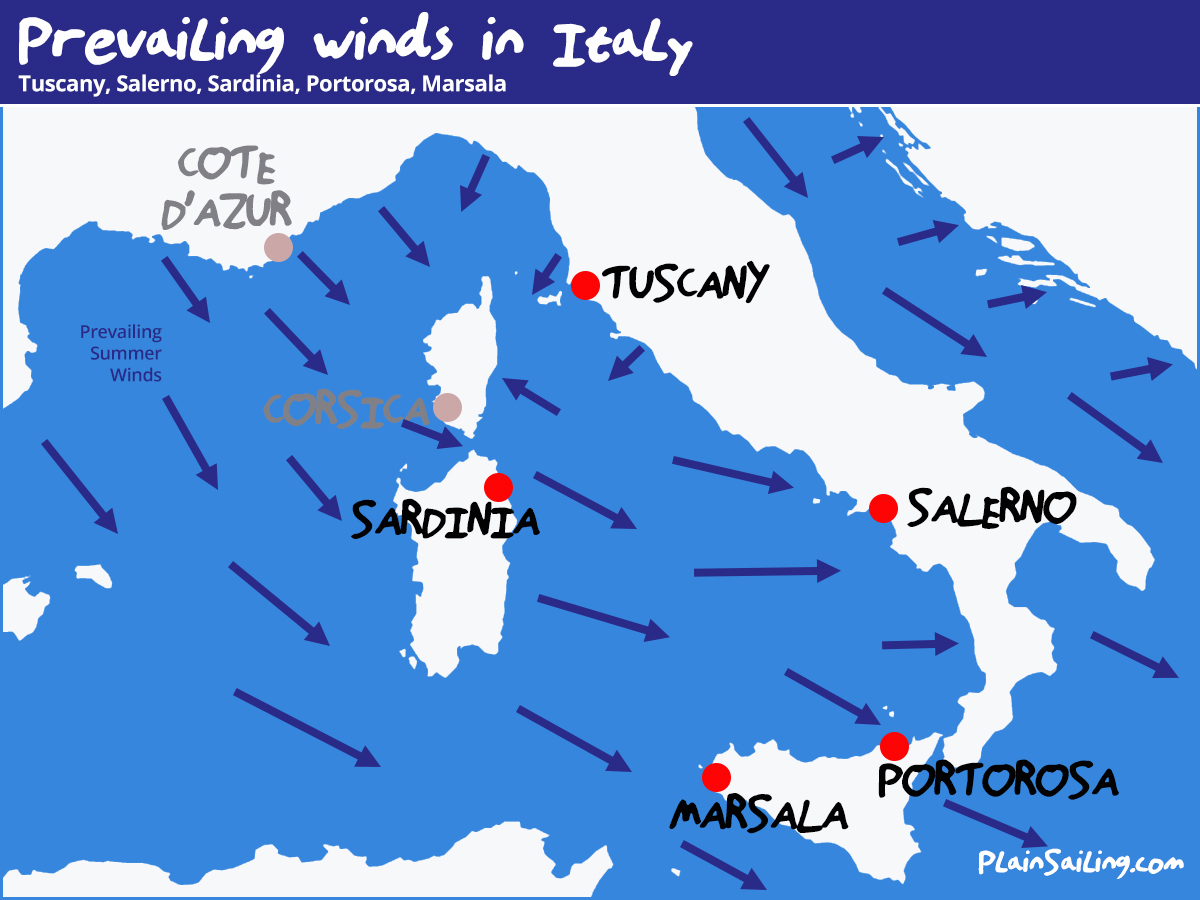 Wind conditions in Sicily are ideal for sail-cruising. The prevailing wind arrives from the North-west, and is usually reliably around force 4 (11 - 16 knots), although it can arrive a little stronger for a couple of days when the Mistral wind picks up over the South coast of France towards the end of the season.  In general the wind is very managaeable for an intermediate sailor.
Porrorosa, on the Northern coast of Sicily is slightly less exposed to the elements than Marsala, on the Western coast, so, even if the difference isn't huge, you should have a little more protection, and slightly more serene sailing.
From October to May, the winds are a lot less predictable and reliable in terms of both direction or strength, which can make for some challenging sailing. In general, most weather systems will pass after two or three days, though.
 HOW HOT WILL IT BE? 


It starts to get hotter in the Med from spring time, with the temperatires slowly hotting up to a high average of 25 degrees in August, which is very comfortbale, and perfect sailing weather.  There are occasions when it will heat up to mid-thirties, which is when the wind in your sails (and your hair) helps to cool you down when you're out at sea in the heat of the midday sun.
 HOW WARM IS THE SEA? 


The sea around Portorose never drops below 15 degrees, so it's (relatively!) comfortable to swim in all year round. The start of the sailing season coincides nicely with the rising sea temperatures, and it gets up to a balmy (almost Carribbean) 27 degrees in August, which is very inviting after a long day's sailing!
---
Portorosa, Sicily
Portorosa is on the North coast of Sicily, almost directly due South of the Aeolian islands. The marina is the largest in Sicily, with space for over 700 berths, and has all the pre-requisites of water, electrics and toilet facilities. As the marina is part of a large holiday complex, complete with high-rise holiday apartments, then there's also plenty of other facilities close by - such as shops and restaurants to keep the land-lubbing tourists happy.
If you need a place to stay for a night or two before or after your charter, then we recommend Residence Corallo Portorosa or the Residence Delfino. Both are located in the marina resort area, and the latter has apartments which can be booked for groups of up to six people.
WEBSITE: No website | ADDRESS: Marina di Portorosa, Via Prestipaolo, 7, ME, 98054
GETTING THERE: The closest airport is actually Reggio Calabria airport on the Italian mainland, but that generally only caters for domestic flights. The nearest international airports to Portorosa are Palermo & Catania - both are about two to two and half hours drive away. PlainSailing.com can help to arrange transfers to and from the marina, or you can grab a taxi or uber at the airport. If you prefer to travel by public transport, there are also buses and trains that run around the coastline of Sicily, but the journey time is upwards of five hours.
PROVISIONING: There is a supermarket inside the marina complex that should cater to all your needs.
FUELLING AT END: There is a fuelling berth in the Marina - head there before you head back to your home berth.
Loading Map Co-ordinates...
Capo D'Orlando, Sicily
Capo d'Orlando is a wonderful modern marina, which has eveything you'd expect of a marina and then some. It's well located for the Aeolian islands, as well as being part of he picturesque north coast of Sicily. There's berths for over 550 boats, a decent number of bars and restaurants, a supermarket and a range of boutique shops, and there's even car hire available.
If you're looking for somewhere to spend a night or two at the start or end fo the charter, then we normally head to the Nuovo Hotel Faro on the coast towards Capo d'Orlando town centre, which is well located and reasonably priced.
Our suggested itinerary (above) is planned from our main base at Portorosa, about 40km away - but it's certainly possible to follow the majority of the same itinerary sailing from Capo d'Orlando.
WEBSITE: No website | ADDRESS: Capo d'Orlando Marina, Contrada Bagnoli, ME, 98071
GETTING THERE: Capo D'Orlando is located about 2 hours drive from both Palermo Airport and Catania Airport. PlainSailing.com can help with arranging transfers to meet you in the arrivals hall and whisk you off to the marina. Public transport options are theoretically possible, but involve a minimum of three different buses or trains and at least double the time.
PROVISIONING: There's a Spar supermarket located in the marina which should have everything you need to get stocked up.
FUELLING AT END: There is a fuelling berth in at Capo D'Orlando Marina - head there before you head back to your home berth.
Loading Map Co-ordinates...
---
---
WHAT NEXT? Use the pink box to search for yachts or catamarans with LIVE pricing & availability - if you have any other questions or requests, get in touch via Live Chat, the Contact Form, or by phone.