Find a Boat
LIVE
Pricing & Availability
Search NOW
https://plainsailing.com/blog/places-to-sail-to-in-italy-that-will-make-you-say-wow
Places to sail to in Italy that will make you say 'Wow!'
Tuesday, 14th March 2023
Our experts pick of some of the incredible things you can see from a yacht or catamaran charter in Italy.
The Italian coastline is so beautiful that it welcomes literally millions and millions of tourists every year – and there is something for everyone. Lots of people head to the beaches, but we asked our experts to send us their best 'jaw-dropping' sights or places to be when chartering a yacht or catamaran in Italy – here they are:
VOLCANOES (Charter from Salerno or Portorosa)
Volcanoes are frightening and awesome in equal measure: huge mountains with undercurrents of molten rock, which look menacing but placid at the same time. Italy lies on a fault-line and has the three biggest volcanoes in Europe.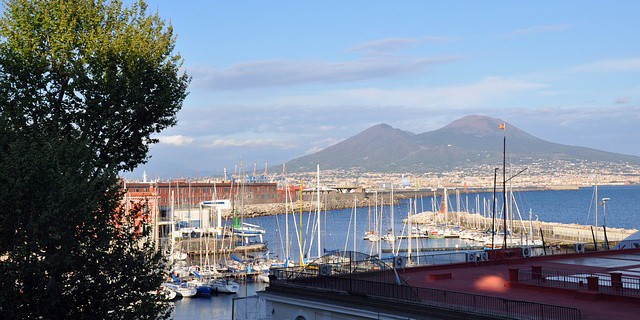 If you sail from Salerno, the whole of the of the Naples gulf is overlooked by the brooding Vesuvius – she is always watching, hovering on the horizon. It certainly makes navigation easy, but this volcano was responsible for the destruction (and preservation) of Pompeii. Vesuvius lies dormant at the moment, but they do expect her to wreak havoc again soon, and it will have to be a heck of an evacuation.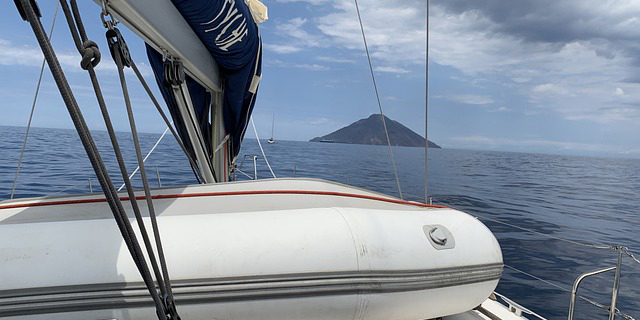 There's a similar sensation of being watched when you're sailing from Portorosa in Northern Sicily - Mount Etna is the high point of the island, and you quickly recognise the iconic shape. There's eruptions multiple times a year, when they have to close off the volcano to tourists on safety grounds.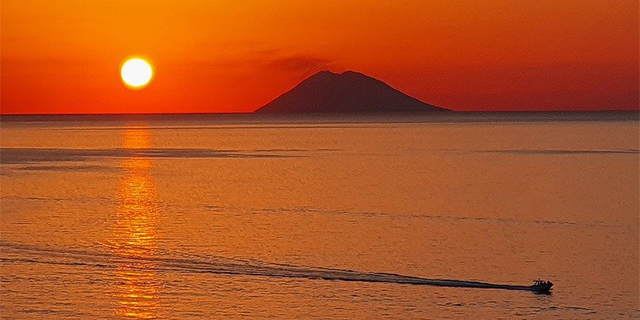 But the most intriguing and spectacular is Stromboli – on an island of the same name, where there are only a handful of buildings, and mainly for scientific research. You can reach her by boat - there isn't a marina on the island, for obvious reasons, but it's possible to get close enough to see bright molten lava spraying from the crater. It's an intense and impressive force of nature that really fills you with awe and wonder.
BREATHTAKING VILLAGES (Charter from Tuscany or Salerno)
Some of Italy's biggest and best tourist attractions can be viewed from the comfort of your own boat - and often the view is even better than if you were part of the swarm of land-lubbing tourists.
The uber-picturesque Amalfi coast, with the delightful old sea-side resorts and cliff-side villages of Amalfi and Positano, is simply stunning to sail alongside and to bob in and out of (there are mooring buoys where you can pay for a couple of hours stay). From the sea you can get a real perspective of the splendour of the towns that just isn't possible from the land.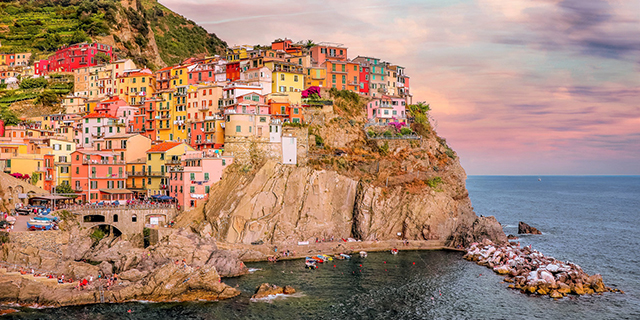 Similarly, Cinque Terre is a collection of five ancient cliff-side villages linked by a coastal path in Tuscany - naturally it looks great from land, but it looks incredible from the boat, and is a wonder of building and architecture. It's hard to find the words to do justice to these sorts of sights, so I'd recommend googling for the pictures.
In terms of other big-hitting Italian tourist sites, Rome and Florence are obviously in-land, and whilst it is in theory possible to sail to Venice, the East coast of Italy isn't blessed with the same wealth of bays, beaches and marinas as the West, which makes it more difficult to navigate, and the nearest charter base is in Salerno.
And whilst the leaning tower of Pisa is only 12km from the West coast, sadly it's not possible to see it from on the water. Similarly, the sea has moved somewhat over the last millennia, so the ancient 'waterfront' boat-houses and villas in Herculaneum and Pompeii are now around 300m from the coast).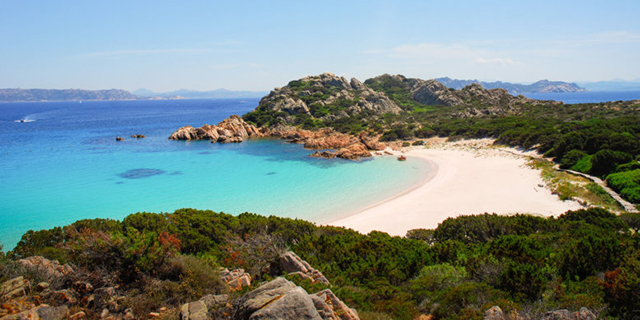 NATURAL BEAUTY (Charter from Sardinia or Tuscany)
Man-made beauty is one thing, but Italy is also blessed with some absolutely stunning natural beauty, and there are parts of Italy that look like such perfect places from the photographs that you just have to go there in real-life to see for yourself.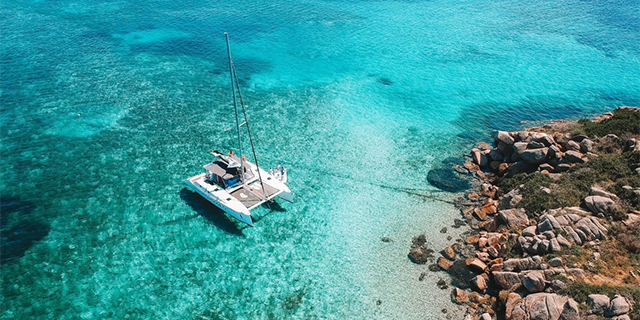 One such place is the Maddalena islands, just off the North-eastern coast of Sardinia, where you'll find the most idyllic bays in the country (if not the Mediterranean), which boast warm turquoise seas, quiet beaches, and nature at its finest. You can explore the hundreds of small micro-islands there, find a place to sleep under the stars, head to the famous pink beach of Budelli, snorkel amongst the colourful fish… This is such a beautiful place that you'll almost certainly be back.
Just in-between the Maddalena archipelago and the Italian mainland, meanwhile, is Elba, which is otherwise known as the both 'Jewel of the Mediterranean' and 'Heaven on Earth'. Those sound like tourist gimmicks, but there's certainly some truth in them, and the pristine beaches and teeming waters that surround Elba make it a special place to relax and get away from it all. It's only a few hours of sailing from our Tuscany base, and well worth a sail to.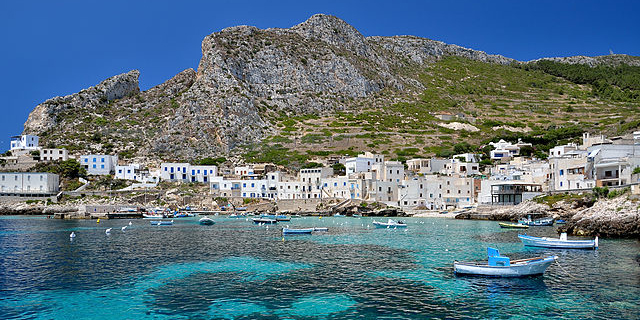 ANCIENT HISTORY (Charter from Marsala)
There's something jaw-dropping about seeing something from thousands of years ago, and being able to connect to the vast history of humankind. And we don't just mean 'ancient' - we're talking about the Neolithic period, way, way before even the Romans and Greeks were in town.
You can sail from Marsala, on the Western side of Sicily, and explore the Egadi or Aegadian islands. Because they're so far off the beaten track, they're like a few islands that time forgot: the locals are all still fishermen here, and life moves at a much slower pace here. There's nature, wildlife, and wilderness around here, because people didn't decide to build huge beach resorts or theme parks or grand cathedrals here – but it's still enchanting to see.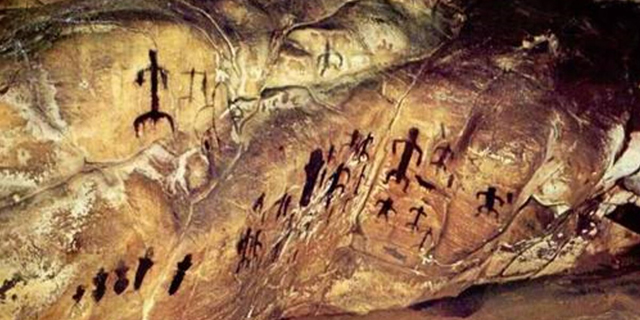 Aside from the quiet life and friendly and authentic locals, we're here for the 'Grotta del Genovese', a series of pre-historic wall-paintings, which date back some 12,000 years, back to when we humans were a primitive beast. That anything man-made can stand the test of time for so long is impressive, but actually seeing them for yourself, and reflecting about what they mean and how they got there is enough to send a shiver down your spine.
Want more like this?
This is part of our 'Destination Highlights' week of blogs focussing on sailing in Italy - so check back here this week for more, like Reasons you'll LOVE sailing in Italy, Places to sail to in Italy that will make you say "Wow!", Where YOU should sail in Italy, and Paparazzi! 4 places to be seen sailing in Italy. You might also be interested in checking out our similar Destination Highlights: Croatia and Destination Highlights: Scotland blog series from previous months!
Plainsailing.com
Plainsailing.com