Find a Yacht
LIVE
Pricing & Availability
Search NOW
https://plainsailing.com/blog/top-5-must-see-places-to-sail-to-in-croatia
Top 5 MUST-SEE places to sail to in Croatia
Monday, 25th January 2021
After much discussion, here's the Top 5 places to sail to in Croatia! Enjoy! :)
We love sailing. We love Croatia. We love sailing in Croatia! Aside from offering yacht and Catamaran charter in Croatia, our team are also experts at sailing here, so, after much discussion and controversy (!), here's our top 5 places to sail to in Croatia!
Truth be told, there was a loooong list at the start- as all of Croatia is amazing! - but the marketing bods insisted that we narrow it down to only the top 5, which meant really knuckling down and focussing on the places which we'd instantly recommend to our family, friends and customers.
Anyway, enough explanation - here they are (in no order). Let us know on our Social Media if you agree or disagree!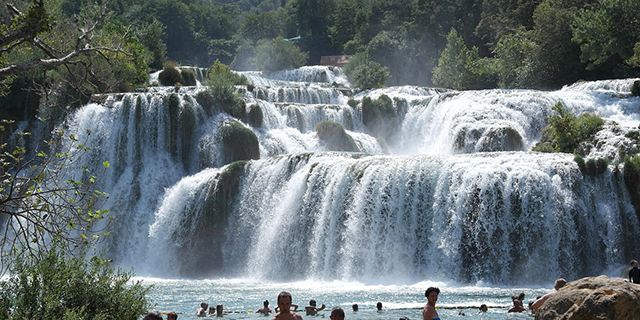 KRKA / SKRADIN FALLS (charter from Biograd / Zadar)
If you sail a little inland (and squeeze your mast underneath a road bridge) then you can get your yacht or catamaran to Skradin for the night, then wake up early to visit the sublime Skradin Falls in Krka National Park – a series of majestic waterfalls which are mesmerising to watch, and fun to bathe under. The photos don't really do it justice – you have to go there!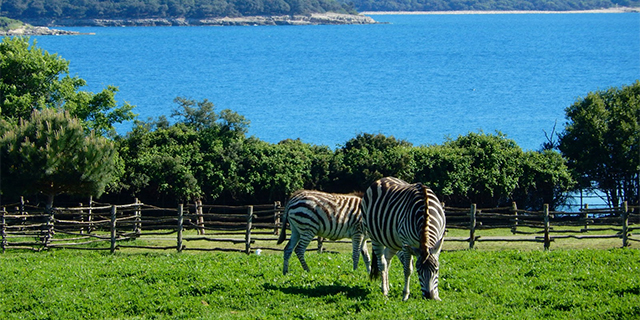 BRIJUNI ISLANDS (charter from Pula)
The only place in Croatia to spot an Elephant or Zebra from your yacht! Made up of 14 stunningly beautiful islands, the Brijuni have a crazy history: stone quarried here was used to build St Marks Cathedral in Venice, it's been a naval base, a health resort, the official summer residence for the Yugoslavian President (who built a golf course and polo pitch here), and, more recently, as a safari park!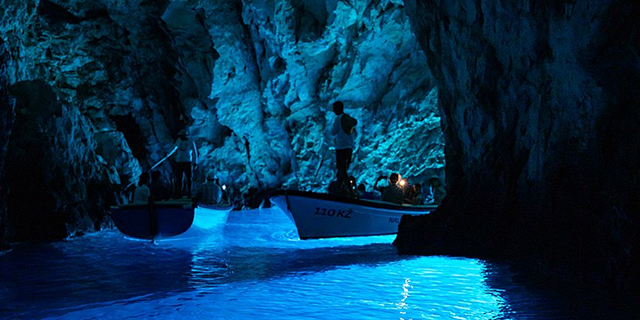 BISEVO BLUE CAVE (charter from Split area)
One of the wonders of the world: a magical dark cave where the water sparkles with neon blue – a simple enough trick of the light, but one that genuinely makes your eyes pop out and you'll find yourself saying 'wow' out loud! It's in the middle of nowhere, but it's so impressive that there is almost always a queue to get in! Unreal! (photo: dronepicr)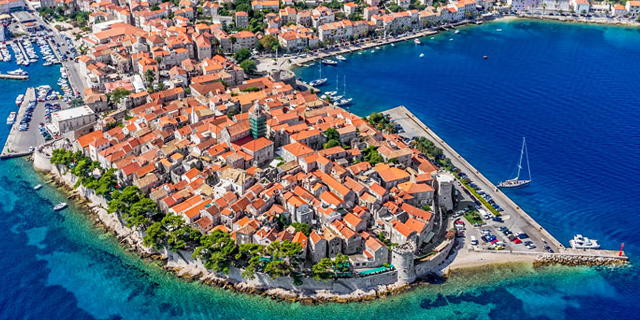 KORCULA (charter from Dubrovnik)
Everything about this place is super-cool. A bit like Trogir, it's a medieval town which stands on its own little island – the place oozes character and romance. It's now a UNESCO world heritage site in its entirety. Fun fact about it: this is where the intrepid explorer Marco Polo was born – I can't believe he ever wanted to leave!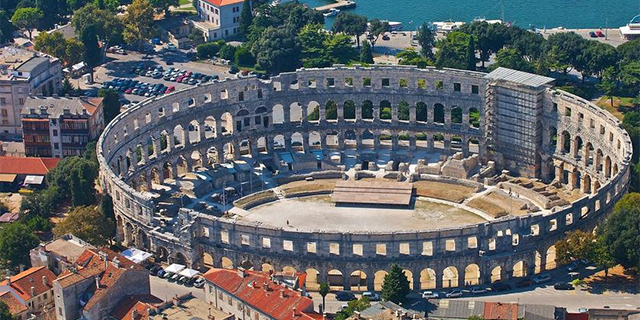 PULA ARENA (charter from Pula)
The most iconic place in Croatia is the remarkably-still-standing ancient Roman amphitheatre which you'll find in Pula. I know you don't need to be a sailor to get here, but you can literally see this amazing monument from your boat if you moor up the night in the main ACI Pula marina. A splendid view in a splendid city.
Want more like this?
This is part of our 'Destination Highlights' week of blogs focussing on sailing in Croatia - including our Top 5 MUST SEE places to sail to, the best time of year to go sailing in Croatia, our Top 5 Awesome places only sailors can get to in Croatia and where YOU should sail in Croatia!
Plainsailing.com
Plainsailing.com