Find a Boat
LIVE
Pricing & Availability
Search NOW
About PlainSailing.com
Award-winning yacht & catamaran charter in Greece, Croatia, the Med & Caribbean.
You want a yacht charter agent you can trust? You came to the right place. Since starting out in 2014, we've had hundreds of happy customers - with many returning year after year to book their yacht and catamaran charter holidays with us. Here's why...
 We're UK-based yacht & catamaran charter experts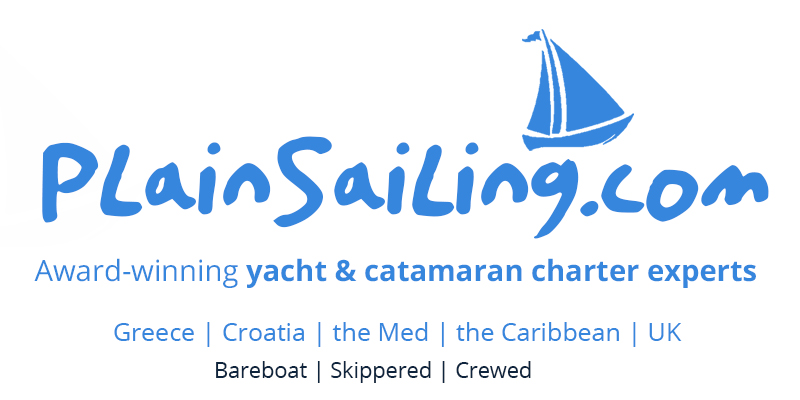 We're based in Manchester, UK and have hand-picked the best professional yacht charter operators to work with in Greece, Croatia, the Med and the Caribbean.
We're specialists in Yacht or Catamaran charter – either bareboat, with a skipper, hostess, or with a full crew. Our team have actually been out sailing across the Med and the Caribbean and know the areas well - check out our comprehensive destination guides, or ask our award-winning customer service team for expert advice on where to sail.
 
 We make it easy to find & book a boat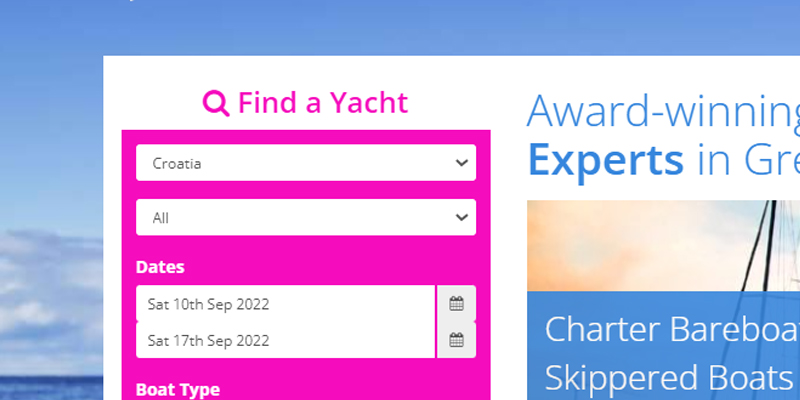 After getting frustrated with how difficult it was to arrange a boat charter, we were founded in 2014 with the goal of making it as easy as possible to find and book a charter yacht or catamaran. We've been at the cutting edge of the digital revolution in this industry, leading the way with new features like real-time prices and availability, live chat support, advanced search filtering, and other tools to manage your booking simply and easily.
Use our pink box (above-left), the most comprehensive search tool on the web, to find your ideal boat, and with a few more clicks you can book it (paying an industry-leading 25% deposit), or reserve it for 48 hours if you need time to muster a crew.
 
 We work with the best local boat operators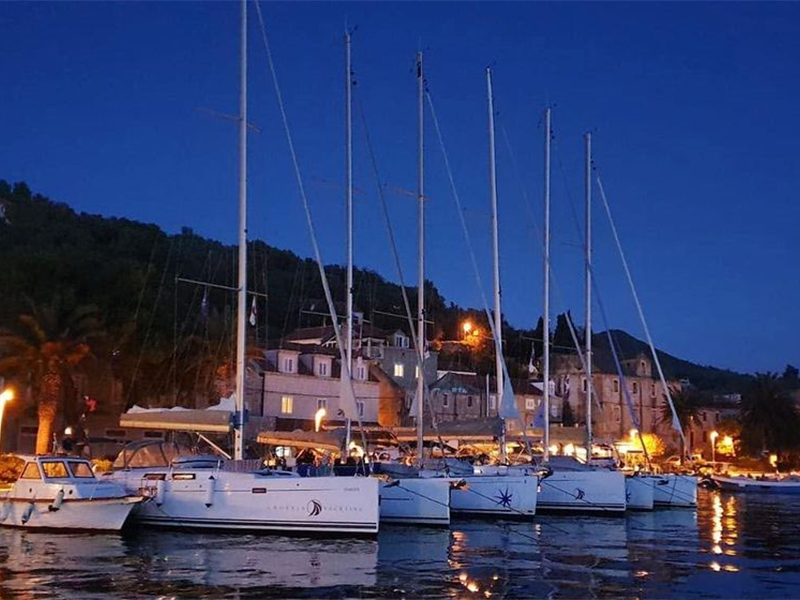 We're fussy about the boats we list, because we know a bad boat can make for a sad holiday. That's why we only work with carefully selected professional boat operators who we trust to give you a brilliant sailing holiday experience. ;
We have hand-picked the best professional yacht charter operators to work with in Greece, Croatia, the Med (Italy, France, Spain, Malta, Montenegro & Turkey), the Caribbean (Bahamas, British Virgin Islands, Antigua and Grenada), as well as England and Scotland (and we can help you find a charter boat elsewhere if you ask us).
Cheaper operators may be available, and some websites boast about offering a lot more boats, but we want you to have a fantastic experience, so we've focussed on quality. Likewise, safety is important, which is why you won't find any peer-to-peer boats here – we only work with professional and regulated charter operators – many with large fleets of boats.
 
 We offer a multi award-winning service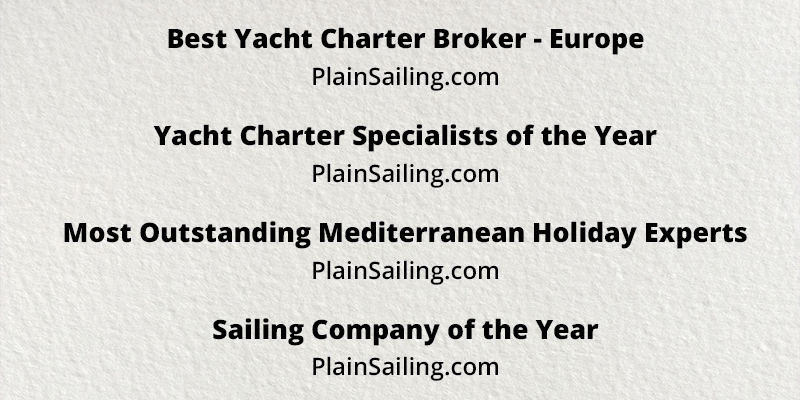 As well as making it easy to book a charter boat, we're also striving to be the best charter agents in the world.
We've won many awards over the years, including 'Specialist Yacht Charter Service of the year' in the Global Innovation & Excellence Awards 2022, 'Best Yacht Charter Broker – Europe', 'Sailing Company of the year' in the Luxury Travel Guide awards, 'Yacht Charter Specialists of the Year', 'Most Outstanding Mediterranean Holiday Experts', as well as being shortlisted for 'Best Travel company for a Sailing Holiday' in the prestigious British Travel Awards 2022.
 
 We look after our customers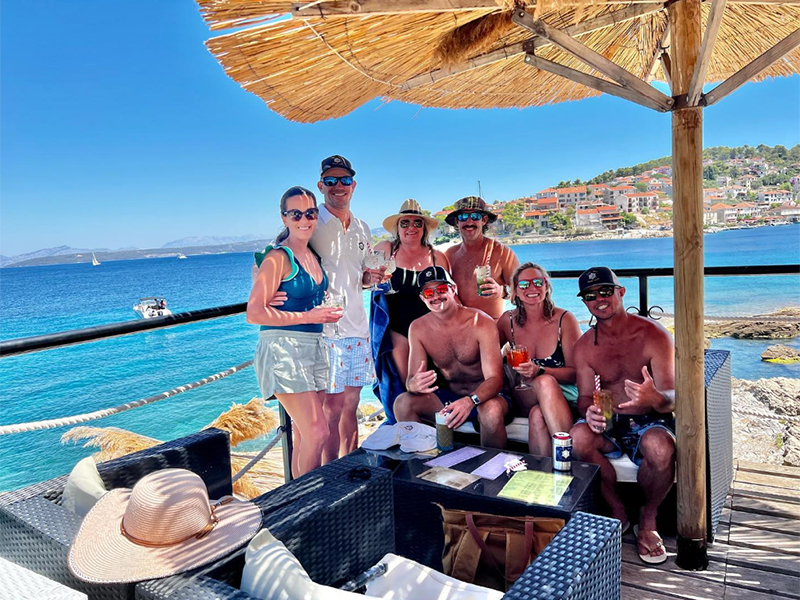 Don't just take our word for it – here's what our customer's think of us.
We offer a very personal service and you'll be assigned a dedicated Personal Sailing Expert who will offer advice, help arrange optional extras like transfers and insurance, ensure you have completed all the relevant paperwork, and will be in touch with you to make sure you know where you need to be, and when. They also offer hints and tips on where to sail, and we use WhatsApp to check how things go during and after your holiday.
Our team are super-responsive and we have won awards for the exceptional customer service we provide. We've helped thousands of customers to plan and organise their sailing holiday, and we can't wait to help you too.
 
 We do 'good' business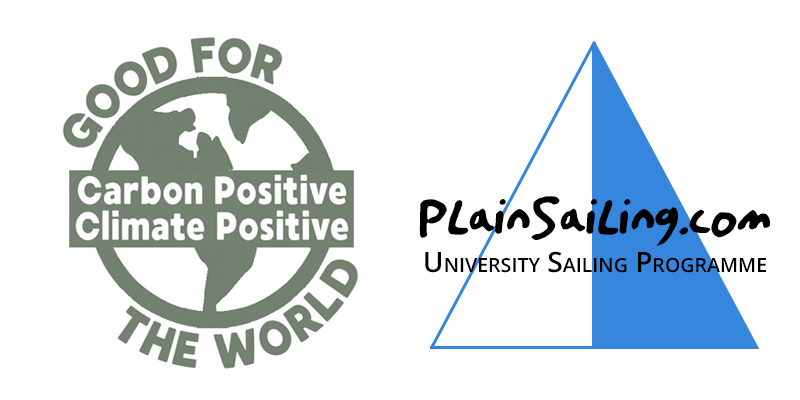 We make a positive difference to the world. We're carbon-positive (we take more carbon out of the atmosphere than we create) and have run campaigns to clean up faraway beaches, as well as contributing to the Great Ocean Clean Up, and Sea Grass Grow projects.
In the community, we also support grass-roots sailing by sponsoring a University Sailing club, and working with the RYA, British Marine and other organisations to support and grow sailing.
Tags: About Us, History, Plain Sailing, #PlainSailing, PlainSailing.com, Yacht Charter, Catamaran Charter