Find a Boat
LIVE
Pricing & Availability
Search NOW
Sailing Club Sponsorship
We learnt the basics from our University Sailing Clubs, and we're always looking to help the next generation enjoy sailing as much as we do!
Congratulations to... Oxford University Yacht Club!
After almost 11,000 voters have had their say, our expert panel were really impressed with all the applications, which made picking a winner extremely difficult!
We can only have one winner (even if there were many deserving entrants), so congratulations to OUYC.  We should also give a special commendation to the University of Bristol Sailing Club, who finished second overall, and were remarkably close.
We hope to have more about our Sponsorship deal over the coming weeks - watch this space!
Thanks again to everyone who participated! :)
Adi, Tommy and the rest of the PlainSailing.com team
---
We LOVE sailing, and think that one of the best places to start learning is at University - the time to try new things, throw yourself into new challenges, and have some fun!  Which means it's a great fit for PlainSailing.com!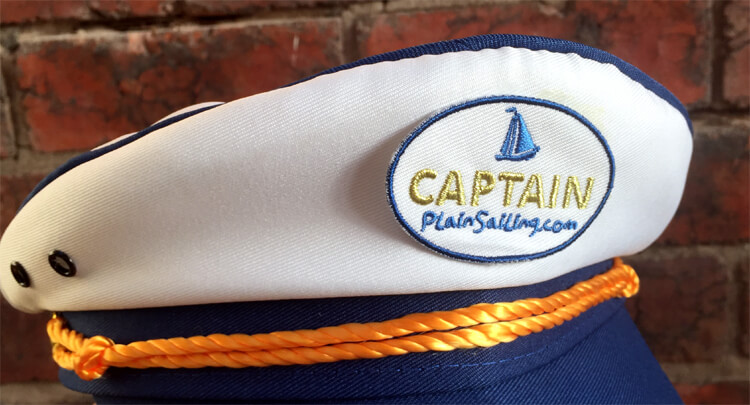 We're looking for a Sailing Club that matches our ideals - with a great team ethos, a willingness to learn new things, ambition to be the best you can be, and fun at the heart of everything we do! 
We're pleased to reveal our University Sailing Clubs shortlist!
These guys are the future of Sailing, with some clubs having Olympic and World Champion Sailors in their midst, so we're excited that one of these Clubs will become Brand Ambassadors for PlainSailing.com!
Whilst 50% of the decision will be made by our expert panel (which includes ex-University sailors and a sailing explorer as well as PlainSailing.com Directors), 50% of it comes down to a public vote.
Have your say in which Sailing Club wins by read the profiles and then voting for your favourite below!
University of Bristol Sailing Club

From Olympic sailors to RedBull video makers, UBSC as Brand Ambassadors? It's plain sailing!  

"If you can't win the event, you can win the social"

Members: 87  |  Boats: 6
University of Cardiff Sailing Club

Cardiff is a rapidly growing club, growing every year we want to keep getting as many people on the water as possible, a vote for us is a vote for getting involved!

"Fast on the Water, Faster to the Bar"

Members: 62  |  Boats: 21
University of Edinburgh Sailing Club

Edinburgh University Sailing Club supports sailing at all levels and would be honoured to have your vote for a chance to win this amazing experience.

"Work hard, play hard, sail hard"

Members: 60  |  Boats: 8
Leeds University Sailing Club

When we say we're from Leeds everybody replies, "How do you sail from Leeds? That's miles away from the sea!" Vote for us to bring the Med closer to Leeds!

"Making the sport easy to access for all"

Members: 45  |  Boats: 6
Loughborough Students Sailing & Windsurfing Club

National title contenders, international sailors and host to a quality beginner programme, Loughborough truly does walk on water.

"#LUFBRAWALKSONWATER"

Members: 51  |  Boats: 6
University of Manchester Sailing Club

We're a club of active, social members & we're well-known on the circuit. We sail 3 days every week and compete around the UK, making new friends at every event we attend!

"A drinking club, with a sailing problem!"

Members: 60  |  Boats: 0
Oxford University Yacht Club

We are committed to promoting women in sailing, improving access to the sport and our squad performing at an exceptionally high standard

"Eat, Work, Sail, Repeat"

Members: 50  |  Boats: 13
Southampton Solent University Sailing Club

As a club we aim to improve student life at university whether that be just meeting new people or gaining confidence to start racing

"Individually strong, unbreakable as one"

Members: 43  |  Boats: 0
Swansea University Sailing Club

We are a social and competitive club with a large media platform and we are committed to our members, racing, and sustainability work.

"We may not always win the event, but we always win the social"

Members: 50  |  Boats: 12
York University Sailing & Windurfing club

Our club wants to expand their Yachting activities next academic year,  which includes the participation in BUCS Yachting and the northern qualifier races.

"Three sheets to the wind"

Members: 42  |  Boats: 6
Voting has now CLOSED
Tags: Student Yacht Charter, University Sailing Clubs, Sponsorship