Find a Yacht
LIVE
Pricing & Availability
Search NOW
https://plainsailing.com/blog/top-5-awesome-places-only-sailors-can-get-to-in-croatia
Top 5 AWESOME places only sailors can get to in Croatia
Wednesday, 27th January 2021
There's some awesome places you can only reach in your own boat - here's our top 5 exclusive sailor-only spots in Croatia!
One of the joys of sailing is undoubtedly the fact that you can travel in any which direction you like. You can sail up and down the coast, hop over to the nearest islands, or head way off to distant realms to find peace, quiet, solitude, secluded beaches, inspiring places, stunning views, your own place in the sun, or all of the above!
Sure, you can choose to sail to the usual places, and see the usual things, but there's also the chance to explore. And I mean properly explore: you're not confined to roads, paths, rails or even public transport routes - you're not off the beaten track, because there is quite simply, no track.
Here's our top 5 awesome places in Croatia that you need your own yacht or catamaran to get to: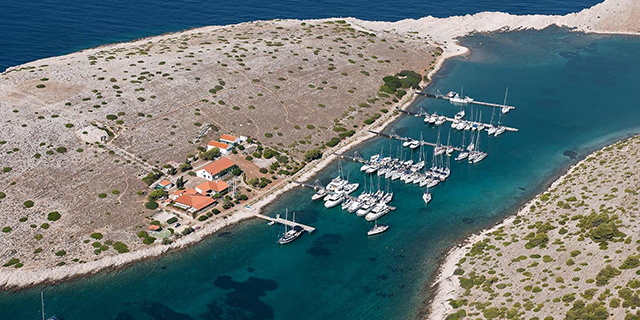 PISKERA (charter from Biograd)
A marina literally in the middle of nowhere – the marina was built here specifically so that sailors could enjoy more time sailing in the delightful wilderness of the Kornati islands, so it's a marina that is basically plonked in the middle of the archipelago – there's no way in or out of this place except in your own boat. The only place of note nearby is the marina bar.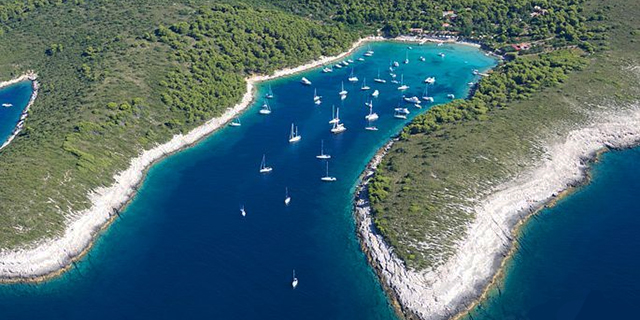 PAKLINSKI OTOCI (charter from Split area)
Based on an island opposite Hvar which has no roads, this is my favourite place to head for in Croatia: a remote bay which has not just one cute beach-side bar/restaurant, but seven! They all serve great food, beer and cocktails until late, and there is a real carnival and holiday atmosphere here. Pick up a mooring buoy and enjoy!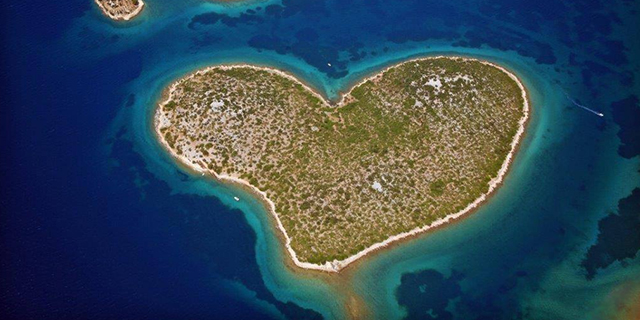 GALESNJAK (charter from Biograd or Zadar)
Galesnjak was only 'discovered' in the last decade or so, when there was a competition on Google Earth to find the 'most heart-shaped island in the world'. People scoured the globe, and Galesnjak was the winner! If you sail around it, it is supposed to bring you luck in love – though beware that there is also an old wives' tale that you have to give one of your crew a kiss for your wish to come true…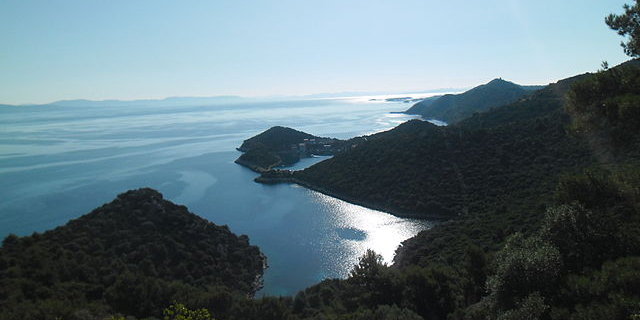 LASTOVO (charter from Dubrovnik)
Lastovo is 30 nautical miles and a world away from the Croatian mainland. The Lastovo islands national park is made up 70% of forests, and there's only one hotel, which also doubles as the ferry port, so if you stay away from there, there's a chance you won't see another tourist. The island markets itself as the 'island of bright stars' as it has the best night sky in the northern hemisphere…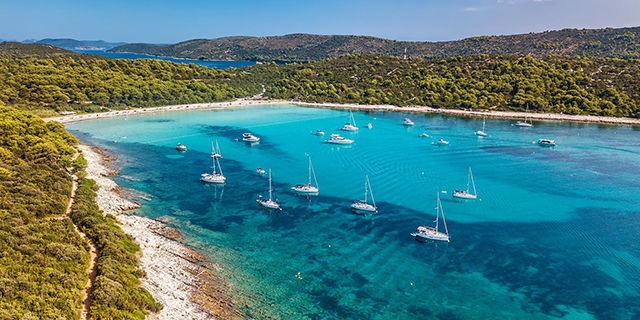 SAKARUN BEACH, VELI RAT (charter from Zadar)
THE best beach in Croatia is also a bit of a pain to get to for the average joe – but a lot less tricky if you happen to have your very own boat! You can visit the local village for supplies, snorkel in the nearby reef, or just laze in the sunshine on the beach – white sandy beaches, turquoise blue seas: you'll almost feel you're in the Caribbean!
Want more like this?
This is part of our 'Destination Highlights' week of blogs focussing on sailing in Croatia - including our Top 5 MUST SEE places to sail to, the best time of year to go sailing in Croatia, our Top 5 Awesome places only sailors can get to in Croatia and where YOU should sail in Croatia!
Plainsailing.com
Plainsailing.com