Find a Boat
LIVE
Pricing & Availability
Search NOW
https://plainsailing.com/blog/where-you-should-sail-in-italy
Where YOU should sail in Italy!
Thursday, 16th March 2023
Which part of Italy would suit you best? We ask our experts what sort of sailing is on offer and where in Italy.
Everyone has their own reasons for loving sailing – which means that some people are better suited to sailing in some areas than others, or, at least, they will enjoy sailing in some areas more than others. Depending upon what type of sailing you are after, our experts offer their top tips of where to go sailing (in no order):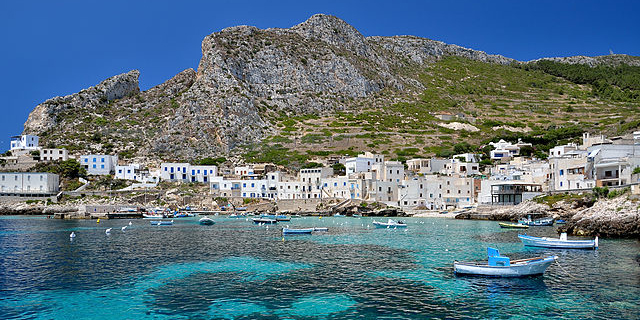 GET OFF THE BEATEN TRACK (Charter from Marsala)
If you want to get away from it all, and find small islands and bays away from the throngs of other tourists, then you need to sail from Marsala. The Egadi islands are a world away from the rest of Italy, both physically and atmospherically: you'll find small fishing villages on the islands, plenty of wilderness, and life moves at a slower pace here. Just breathe in that fresh air, dive into the crystal clear waters, and relax.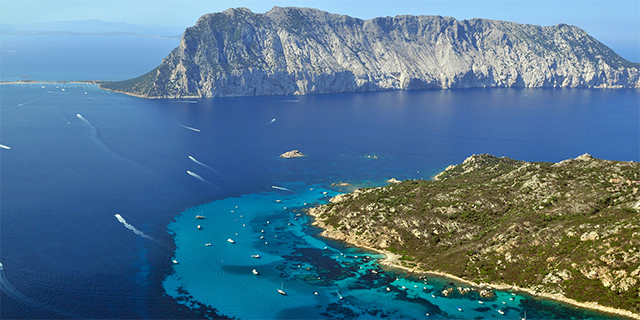 ADRENALINE (Charter from Sardinia or Portorosa)
There's two different types of adrenaline: if you're after sailing exhilaration, then you need to charter from Sardinia. Sail past all those beautiful Maddalena islands and head for the Bonifacio Strait, where the winds get squeezed between Sardinia and Corsica, gaining in speed and strength. And the cliff-top town of Bonifacio is well worth a visit whilst you're there.
Another form of adrenaline might be sailing underneath and around a zone of volcanic activity, in which case, sailing in the Aeolian islands, just north of Sicily might just give you your fix of a bit of risk!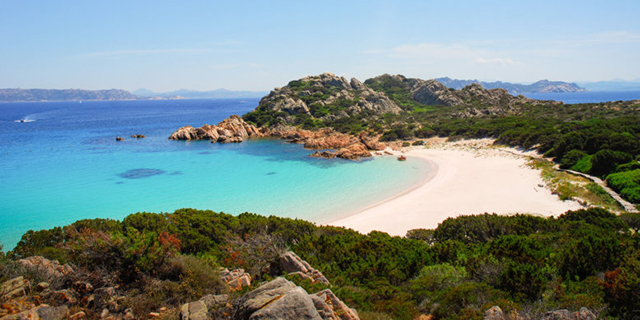 BEACHES (Charter from Sardinia or Tuscany)
There are top drawer beaches literally all over Italy, so you'll always find somewhere amazing to throw down your towel, but perhaps the most picturesque beaches are in Sardinia and the Tuscan archipelago, where you'll find white sandy beaches and you could forgive yourself for believing that you were in the Caribbean. There's also a beach with pink sand in the Maddalena islands which is well worth a look.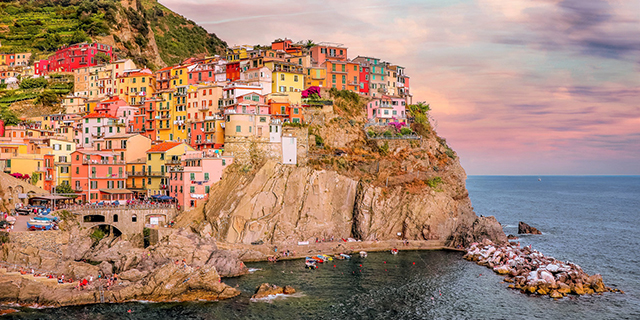 VIEWS (Charter from all bases)
All the main cruising grounds in Italy offer spectacular sights – check out our blog earlier this week on the places to sail to that will make you say 'Wow!'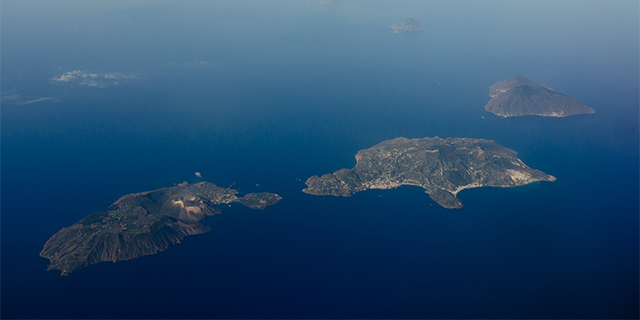 ISLAND HOPPING (Charter from all bases)
Whichever charter base you sail from, you'll find a decent range of islands to explore – our bases are strategically based close to the key island groups of the country – so head to Marsala to explore the Egadi islands, Portorosa for the Aeolian islands, Tuscany to head out around the Tuscan Archipelago, Sardinia for cruising around the Maddalena islands (and maybe to Corsica), or Salerno to sail along the Amalfi coast and to visit the cluster of islands in the Gulf of Naples (including Capri, Ischia and Procida). All offer plenty of places to stop and to hop to!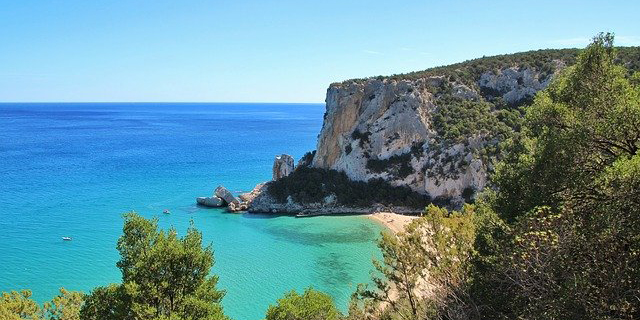 DECADENCE (Charter from Salerno or Sardinia)
If you want to go mix with the stars, go celeb spotting, buy some luxury brands, or see some of the most decadent tourist resorts in the World, then you should sail around Capri - a house here won't cost you less than a million Euro) and Amalfi coast, or, even more private and exclusive, the A-list Hollywood stars like to get their Gucci on in six-star resorts along the Costa Smeralda (Emerald coast), on the north-west of Sardinia – see our blog on Paparazzi for more on the places to be seen in Italy.
Want more like this?
This is part of our 'Destination Highlights' week of blogs focussing on sailing in Italy - so check back here this week for more, like Reasons you'll LOVE sailing in Italy, Places to sail to in Italy that will make you say "Wow!", Where YOU should sail in Italy, and Paparazzi! 4 places to be seen sailing in Italy. You might also be interested in checking out our similar Destination Highlights: Croatia and Destination Highlights: Scotland blog series from previous months!
Plainsailing.com
Plainsailing.com