Why Book With Us?
Simple, straightforward process
Outstanding customer service
Friendly UK-based team
Pre-order food, kit or WiFi onboard
Join Our Mailing List
https://plainsailing.com/blog/would-sailing-be-a-good-family-holiday-yes
Would sailing be a good family holiday? YES!
Thursday, 24th January 2019
One of the most frequently asked questions is 'would sailing be a good family holiday?' The short answer is YES, it would make a brilliant family holiday!
For most people, their first and fondest memories of summer holidays will be weeks away spent with their immediate family in the school holidays. Whether at a campsite or caravan park, at a theme park, on a cruise ship, in a hotel or a big villa, the holidays are a special time spent together – it's not often you get to spend more than a couple of days together, but it's during these breaks that you really find out what your family is about.
But would a sailing holiday work for your family's 'main' summer holiday?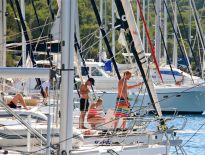 Yes. Sailing holidays are remarkably versatile, and there's so many aspects to a sailing holiday that they really can please the whole family – the go-getters can get stuck in with the technical aspects of tweaking the sail (or learning how to sail), followed by snorkelling and diving off the side of the boat into the sea – or maybe a game or two on the beach, or a hike up the hill-side?
At the other end of the spectrum, those who like to fly and flop on the beach will also feel right at home – they can stick to sunbathing on their own private floating sun-terrace (with or without a good book), and never more than 5m away from their phone, iPad, favourite drink and the cooling sea.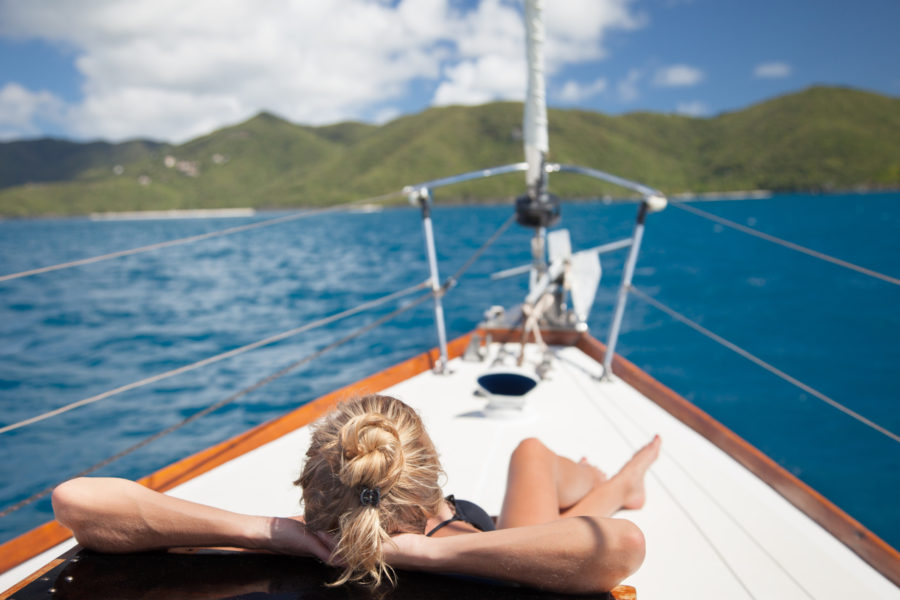 For people who like to sit and watch the world go by, then they can literally just sit, chat and watch the world drift gently by. Nature-lovers will love secluded tranquil bays, whilst city-breakers can visit a new port-of-call each night, each with their own fascinating architecture and churches. And foodies can try out all the local cuisine in 'authentic' local taverna's.
Whatever you / your partner / your kids / your parents want out of a holiday, they'll certainly be able to find it at sea. There's no right or wrong way to do it – it's your holiday, so make of it what you will!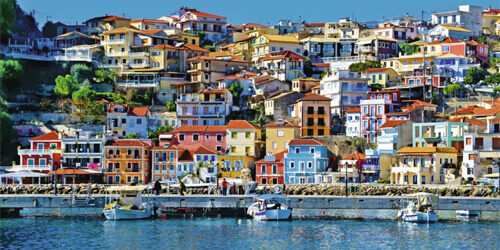 And it also works for every age group. Young kids will enjoy seeing new places, trying different food, and the sun, sea, sand and sailing. Older kids will enjoy jumping into the sea and seeing crazy coloured fish or animals. Teenagers will love the wind in their hair, and the sense of getting closer to nature. Older teenagers will love the fact that so much of what they see and do will be very instagrammable and social-media-friendly (and cool!), and the chance to seek out night-life (and will almost certainly be able to find it).
There's no minimum or maximum age for sailing, and sailing in the Med is very calm and safe – but that doesn't mean that it can't also be exhilarating.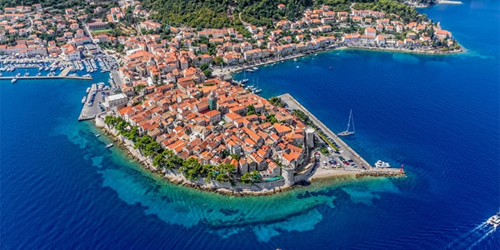 The final point to add is that there's no getting off or hiding on a boat – you're stuck with the rest of the crew for the duration, and, regardless of how well you know someone at the start of the week, you almost always end up finishing the week as not just crew-mates, but friends, and you'll likely already be planning your next time sailing together!
The close proximity, shared lives, shared tasks and shared experiences can be a great bonding experience, and it could be just the thing you need to enable you to return from the holiday with a fresh perspective of what's important in life (and a huge smile on your face).
They make for really memorable holidays, sound amazing in the playground / college / at work, and are something we think everyone should give a go!
So would we recommend a sailing holiday for your next family holiday? Heck, yeah!
Plainsailing.com
Plainsailing.com