Find a Yacht
LIVE
Pricing & Availability
Search NOW
https://plainsailing.com/blog/why-you-need-to-sail-in-the-bahamas
Why you need to sail in the Bahamas!
Monday, 18th October 2021
What's so good about the Bahamas? Well, actually, lots of things! You need to get yourself on a boat over there!
It's always a thrill to be on your own private yacht or catamaran, tweaking the sails to harness the wind and heading off in search of adventure. If you can get a decent crew together to join you on the voyage, all the better. Throw in some sunshine, and you already have an unbeatable winning combination for a holiday!
To take the holiday to the next level, you need to choose somewhere epic to sail – like the Bahamas. Here's why: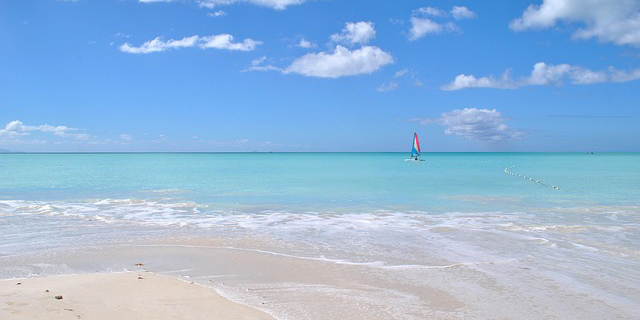 Perma-sunshine
The Bahamas is blessed with fantastic sunshine pretty much all year long. It's hot, but not too hot, and usually somewhere around the mid-to-high twenties (degrees C) throughout. If you were a land-lubbing tourist then you could go and top up your tan from January to December. Sailors, meanwhile, will want to avoid August and September, which is otherwise known as the hurricane season here.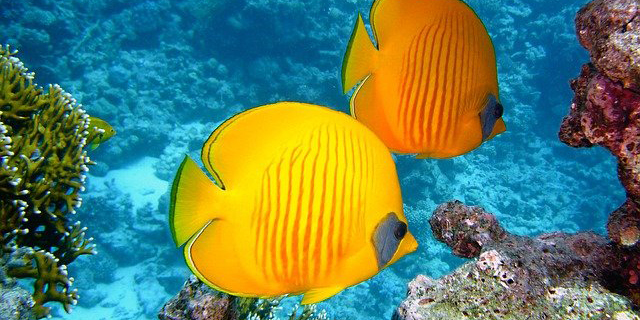 Warm Tropical Sea
If you've ever tried jumping into the sea in Europe in winter or spring, you'll know that it's not something for the faint-hearted! The COLDEST the sea around the Bahamas gets is 25 degrees, and at the height of summer it's as high as 29 degrees (which is warmer than most indoor swimming pools!) – which is why the fish here are so happy (and colourful!)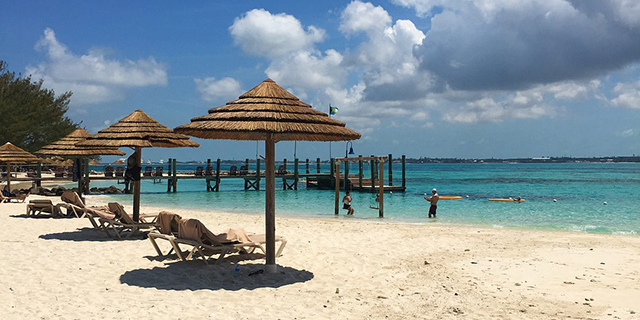 Tropical Paradise
You know those beautiful looking tropical islands with white sandy beaches and turquoise sea that you see on the front cover of travel brochures, or in the travel sections of the Sunday paper? They're probably photos of the Bahamas. They don't do ordinary here – there's hundreds of fantastically idyllic islands, with stunning beaches and places to rest up for a while.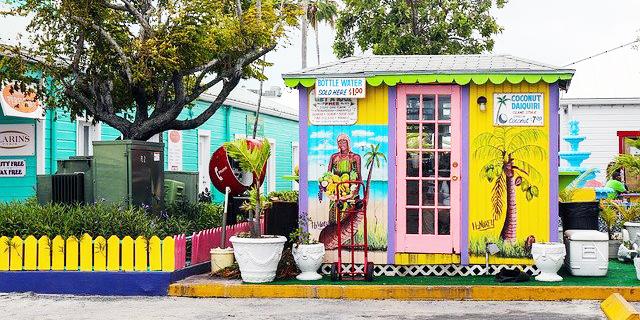 Beach Bars
And of course, brilliant beaches make for brilliant beach bars, where you can sit and sip cocktails in the sunshine. There's incredible beach bars in the Bahamas (so good that Justin Bieber even proposed in one!), with outstanding views and cool vibes. You can also find floating beach bars and floating burger restaurants – how cool is that?!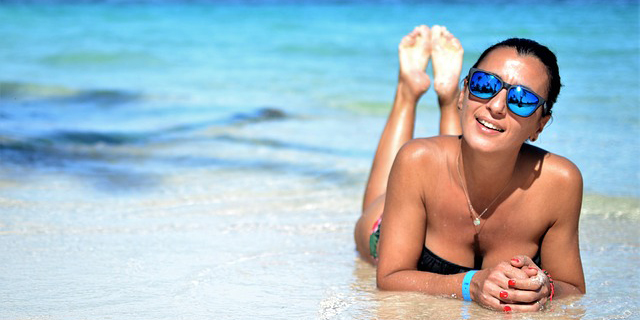 Relax, Mon
The famous Caribbean way of life is all about relaxing and having fun. We live in such a fast-paced world, always connected, with live 24 hour news, constant notifications about anything… the Caribbean way of life is a lot simpler, slower and much more enjoyable. Just relax, enjoy the sunshine, take some time to think, and breathe, and be yourself. It can be hard to adjust at first, but after a weekend over there, you'll be chilling out with the best of them.
The main problem with sailing in the Bahamas, then, is that it's so easy for time to slip by whilst you're busy relaxing at the beach that you forget to do any sailing!
Sold it you yet?
Search in the pink box for yachts and catamarans in the Bahamas with live pricing and availability, or contact our award-winning Customer team through LiveChat, UK Freephone or email!
Want more like this?
This is part of our 'Destination Highlights' week of blogs focussing on sailing in Bahamas - so check back here this week for more. You might also be interested in checking out our similar Destination Highlights: Croatia, Destination Highlights: Italy, Destination Highlights: Malta and Destination Highlights: Scotland blog series from previous months!
Plainsailing.com
Plainsailing.com