Find a Yacht
LIVE
Pricing & Availability
Search NOW
https://plainsailing.com/blog/5-amazing-anchorages-to-overnight-in-malta
5 Amazing Anchorages to overnight in Malta!
Wednesday, 19th May 2021
Our experts pick out their top places to throw down the anchor for the night in stunning Malta!
Malta is one of the ten smallest countries in the world, but it has over 250km of coastline and literally hundreds of delightful places to throw down the anchor for the night so that you can sit, relax, enjoy the views or dive in. Our experts pick out some of their favourites for your sailing holiday in Malta: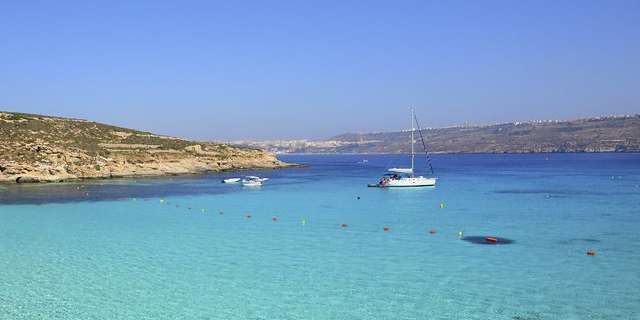 BLUE LAGOON
The best place to anchor in the area - we'll focus more on the Blue Lagoon in a later blog, but just know that it is an incredible and beautiful destination. It's crazy that you can anchor here for free - you can enjoy it in all its splendour all night long, and be amongst the first people to dive in when the sun comes back up.
If you're after peace and quiet, the best time to come here is during the week, as at weekends it can get a bit busy with day-trippers and party boats (particularly in high season).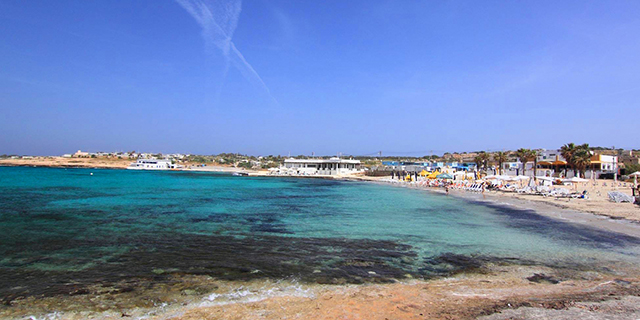 LITTLE ARMIER BAY
On the north of Malta, there's a fantastic beach which has (to date) been largely ignored by the commercial tourist operators and town planners – to get here then you either need your own car or your own boat, and most of the tourists who visit Malta have neither. There's wonderful sand, there aren't thousands of people fighting for the same spot, a nice beach bar, and you're well located for hopping to Comino, Gozo and/or the Blue Lagoon in the morning.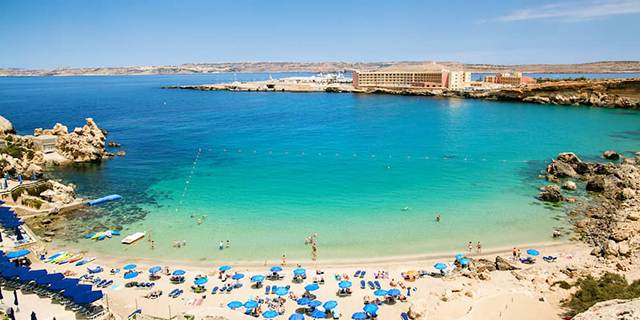 PARADISE BAY
Obviously, with a name like Paradise Bay, this place is somewhat well-known, but that isn't any reason not to head there – particularly as the land-lubbing tourists all head home for the night, leaving you to enjoy the views with some peace and quiet. You'll find a fantastic beach in a sheltered cove, nestled beneath some cliffs, and boasting crystal clear waters and some of the best snorkelling action in the area: it really is paradise!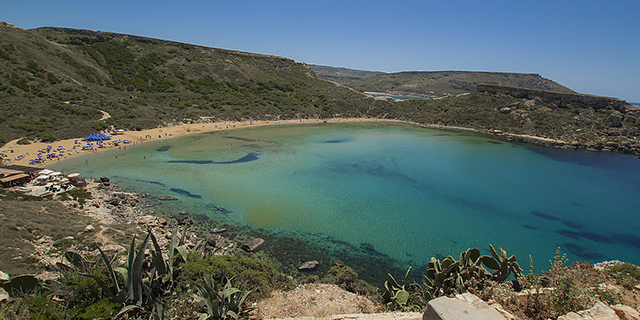 GHAJN TUFFIEHA
Ghajn Tuffieha is regularly voted THE best beach in the whole of Malta – and there are a lot of stellar beaches in the area – and is home to a lot of swanky hotels. You'll have to be lucky with the winds to anchor here, as it's not an ideal place to overnight during the prevailing summer winds, but if the wind gods create an opportunity for you then you should snatch it with both arms! Aside from the superb beach the local hillside offers outstanding panoramic views right across the bay.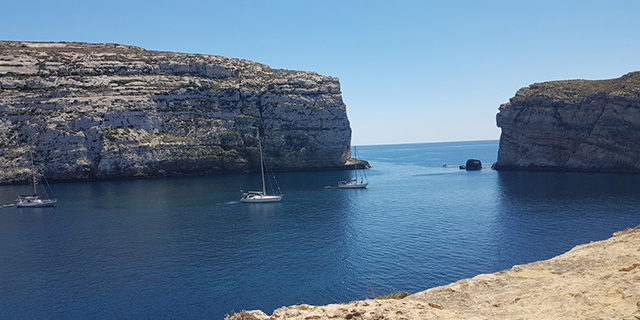 DWEJRA BAY
Beaches can be nice, but give me an impressive rock formation any day of the week! And that's what you'll find at the peaceful Dwejra Bay, where the only nightlife to keep you awake is the noise from the local bats. It's near to the famous (sadly now collapsed) 'Azure window' archway as well as being the home of the famous Fungus rock, and a short hop from the Dwejra bay sinkhole, so there's plenty to see and do beyond gawping at the towering cliffs.
Sounds interesting? Charter from our base in Valletta!
Want more like this?
This is part of our 'Destination Highlights' week of blogs focussing on sailing in Malta - including 5 crazy-historic places to sail to in Malta, and 5 amazing anchorages to overnight in Malta and Why you need to sail to the Blue Lagoon, Malta! You might also be interested in checking out our similar Destination Highlights: Croatia, Destination Highlights: Italy, and Destination Highlights: Scotland blog series from previous months!
Plainsailing.com
Plainsailing.com