Find a Boat
LIVE
Pricing & Availability
Search NOW
https://plainsailing.com/blog/why-you-need-to-sail-to-the-blue-lagoon-malta
Why you need to sail to the Blue Lagoon, Malta
Wednesday, 19th April 2023
Our experts describe the Blue Lagoon, Malta as one of THE standout places in the Med – it's almost worth chartering a yacht or catamaran in Malta just to see it!
When you look at navigating it by boat, the Mediterranean is a huge and glamourous place: dramatic coastlines, thousands of pretty villages, a million miles of gorgeous beaches, and a generous sprinkling of beautiful islands to hop around. But there are some places which stand out from the crowd, and which are so impressive, so incredible, that they are worth making a point of sailing there - and the Blue Lagoon in Malta, is one of them.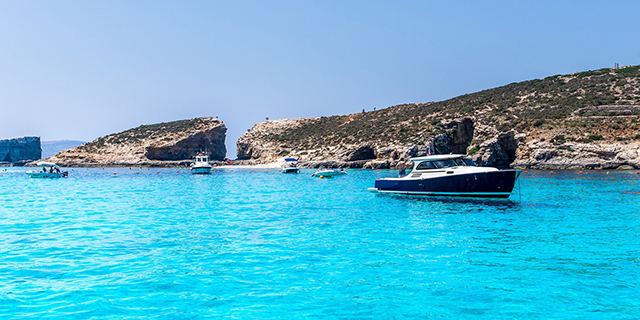 WHAT IS THE BLUE LAGOON?
It's a stunning part of the world where you'll find perfect crystal clear turquoise water and soft white sand. The water shallows between a few small uninhabited islands make it like a natural swimming pool, and there's a stunning backdrop of cliffs, plus colourful fish which are worth snorkelling for. It's so beautiful that it's one of the most instagrammed places in the world! You'll be seriously impressed, if not blown away!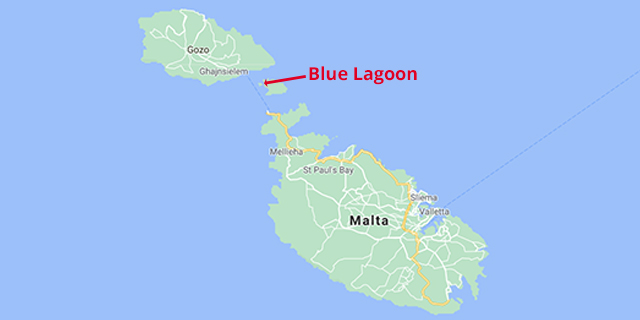 WHERE IS THE BLUE LAGOON?
The Blue Lagoon is in between the islands of Comino and Cominotto, which themselves are located between the islands of Malta and Gozo - just a couple of hours of sailing from our charter base in Valletta.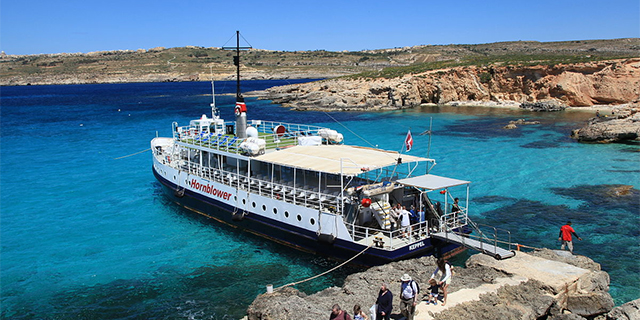 HOW DO I GET THERE?
The land-lubbing tourists can arrange boat rides and day-trips there, but the pros are the ones who bring their own boat – which also means you have your own space right in the heart of it, you're not reliant upon the beach kiosks for provisions, and don't have to queue to use the public toilets.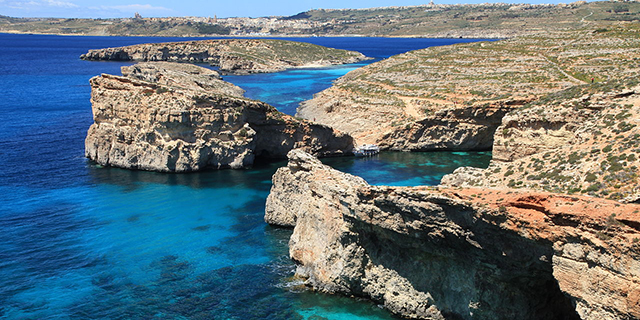 WHEN IS THE BEST TIME TO GO?
Obviously, the Blue Lagoon isn't exactly a secret, so there are lots and lots of tourists who clamber to be there. If you can, it's best to avoid being there for the weekends, as there's a lot of short haul weekend tourists, plus all the locals can't get enough of the place.
The best time to be there is before 9am, when the water is still calm, the sun isn't too hot, and there's not so many people to spoil the view or the peaceful atmosphere. If you can, it's totally worth spending the night on the anchor here, because then you're in prime position to make the most of the first few golden hours of the day.
The tourist boats start arriving after 10am, and the place becomes a little more crowded – but still well worth sailing to.
Later in the afternoon, there can be a pleasant and lively holiday atmosphere - everyone embraces the fact that they're in one of the most incredible places in the world, right now, and they have smiles on their faces, the beach kiosks turn up their music, and there's happiness.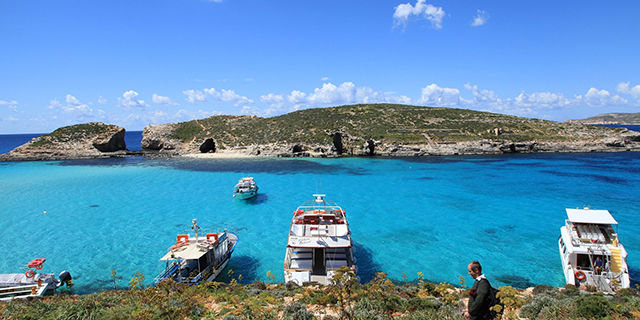 WHY DO I NEED TO GO THERE?
The Blue Lagoon is an enchanting place to visit, and it's certain to be one of the highlights of your trip to Malta. Aside from just bathing in the warm shallows of the lagoon, you can snorkel, swim between the islands, hike around them to enjoy the scenery, find a beach to lie down on, meet people, play, or just relax and take it all in. It really is a blissful way to spend a day.
But words can't really do justice to it – google 'Blue Lagoon Malta' and you'll see what a spectacular place it is, and why you need to go there!
Sounds interesting? Book a sailing holiday from our base in Valletta!
Want more like this?
This is part of our 'Destination Highlights' week of blogs focussing on sailing in Malta - including 5 crazy-historic places to sail to in Malta, and 5 amazing anchorages to overnight in Malta and Why you need to sail to the Blue Lagoon, Malta! You might also be interested in checking out our similar Destination Highlights: Croatia, Destination Highlights: Italy, and Destination Highlights: Scotland blog series from previous months!
Plainsailing.com
Plainsailing.com