Find a Yacht
LIVE
Pricing & Availability
Search NOW
https://plainsailing.com/blog/5-crazy-historic-places-to-sail-to-in-malta
5 crazy historic places to sail to in Malta!
Tuesday, 18th May 2021
An island with 8,000 years of history has plenty of crazy interesting places to sail to! Check out our experts top picks!
Malta, the tiny island in the middle of the Mediterranean, has been inhabited for just under 8,000 years, and the people here have been under the rule of Romans, Greeks, Phoenicians, Normans, Moors and even the British before finally gaining independence in 1964 – so it's no wonder that there are some things to sail to which date back across the years.
Here's a few of our favourite and obscure historic places to sail to (in chronological order) for your next yacht or catamaran charter in Malta: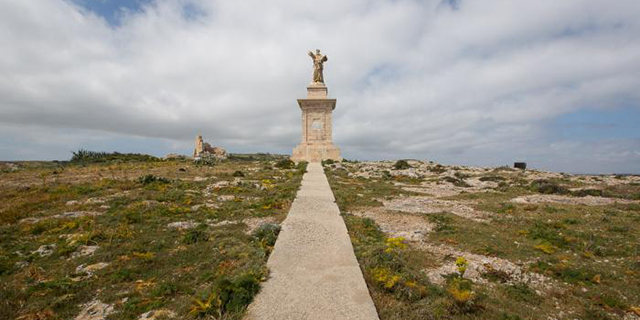 64AD - SAINT PAUL'S ISLAND
Malta was one of the first places to be converted to Christianity, courtesy of a chance encounter by Saint Paul (arguably the second most important person in the faith, after Jesus?) – the prison-ship to Rome he was being held captive on was involved in a violent storm and shipwrecked just off Malta (at the area now named St Paul's island) – Saint Paul came ashore, healed the sick, spread the gospel, converted the Roman general stationed here to become the first Bishop, and started work on building a Cathedral! True story!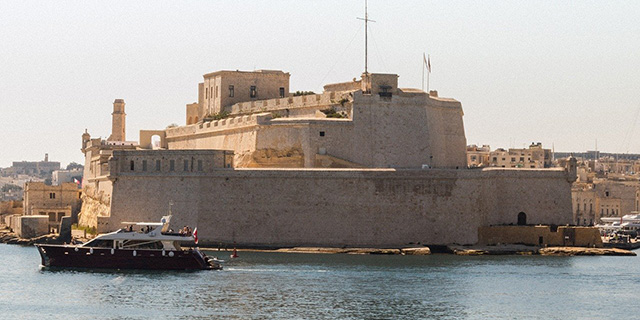 1274 - FORT SAINT ANGELO
Built in the middle-ages by crusading Knights - they destroyed the fort that was here, took over it, then rebuilt it and used Malta as a lynch-pin of their operation and a crucial stepping stone for their violent crusades to spread Christianity in Turkey and along the coast of the Mediterranean. The fortress protects the capital city Valletta and is an imposing and beautiful place to sail up to – it can make even the biggest yacht or catamaran feel pretty small!.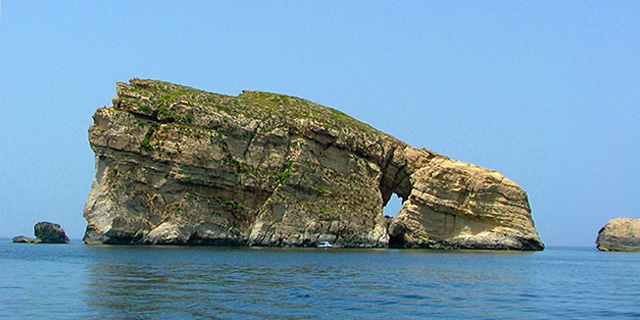 1746 - FUNGUS ROCK
A rock with a fun medieval history. An order of ancient Knights discovered a fungus growing on the top a rock stack some 50m off the coast of Malta which they believed had such miracle curing qualities that they kept it guarded day and night for decades! They even went so far as to grind the sides of the rock so that there were no hand-holds for would-be poachers to even think about climbing up to the top of the rock to steal some. Modern science today tells us it is just some sort of fungus. Oh.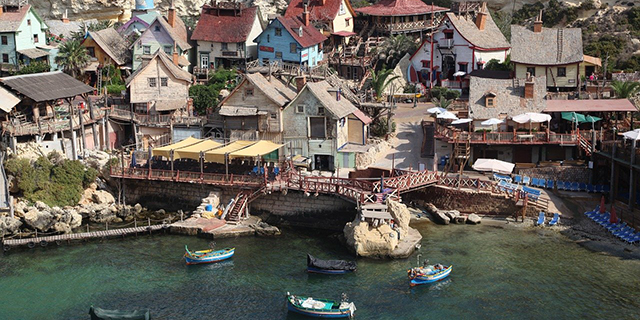 1979 - POPEYE: THE MOVIE
Before they CGI and green-screens were invented for creating the most incredible movie universes, they actually had to build a set and film in it - and Malta is where they built the village for the Popeye movie! You can sail right up to where Robin Williams and his crew whiled away the summer months of 1979 (and it's also now a tourist destination in its own right). Also gives you an excuse to dust off that old VHS player…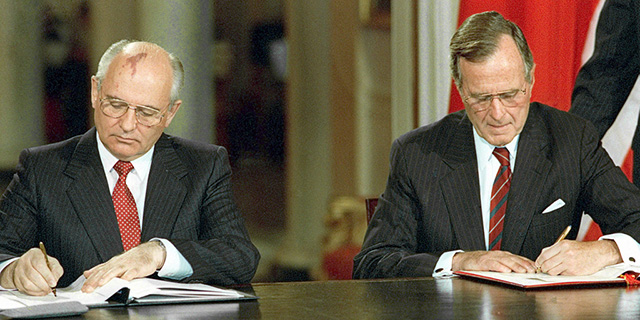 1989 - COLD WAR ENDS HERE (MARSAXLOKK)
Odd but true: the Cold war officially ended in Malta. No, actually! The US President George Bush and Soviet General Secretary Mikhail Gorbachev met in secret on a German Cruise ship in Marsaxlokk bay to call a truce and to announce the end of war. The Berlin wall had fallen a few short weeks before the meeting, and their peace-talks (and press conference) was the culmination of weeks of at-sea meetings in the area by the US and Russian diplomats (the summit is also known as 'the seasick summit'!)
Sounds interesting? Charter from our base in Valletta!
Want more like this?
This is part of our 'Destination Highlights' week of blogs focussing on sailing in Malta - including 5 crazy-historic places to sail to in Malta, and 5 amazing anchorages to overnight in Malta and Why you need to sail to the Blue Lagoon, Malta! You might also be interested in checking out our similar Destination Highlights: Croatia, Destination Highlights: Italy, and Destination Highlights: Scotland blog series from previous months!
Plainsailing.com
Plainsailing.com