Find a Yacht
LIVE
Pricing & Availability
Search NOW
https://plainsailing.com/blog/top-5-places-to-sail-to-in-the-balearic-islands
Top 5 places to sail to in the Balearic Islands
Wednesday, 8th December 2021
Our experts pick out the top 5 things to sail to in the Balearic Islands, sailing from our bases in Palma or Portocolom in Mallorca, or Ibiza.
This blog was originally supposed to be about the Top 5 anchorages in the Balearic Islands, but honestly, we got so carried away, and coastlines of the islands here are blessed with so many idyllic places to throw down the anchor, it just felt like there was no point in writing it down – virtually every cala is amazing, and around the next headland there is another great place to stop, so who are we to try and pick out one paradise from another?!
And so, after much furore, we're focussing on the top 5 places to sail to in the Balearic Islands instead (in no order):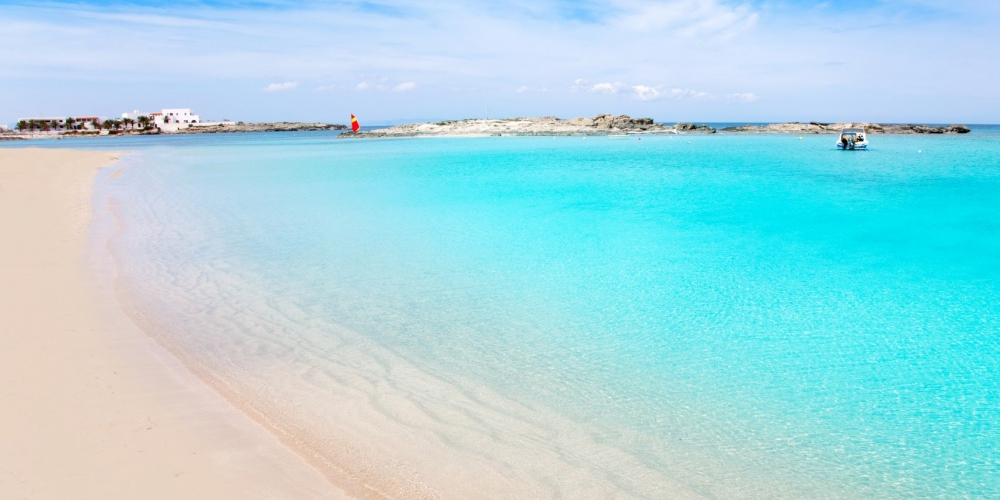 Formentera (Charter from Ibiza)
There's miles and miles of idyllic white sandy beach, and it is quite simply one of the best, if not the best beach in the whole of the Med. In fact, with its white sand and turquoise blue sea, it wouldn't look out of place in the Caribbean. Sail along it, dive in and splash about on it, try and spot celebrities playing on it, or just gawp in wonder at how beautiful it is. Highly, highly recommended.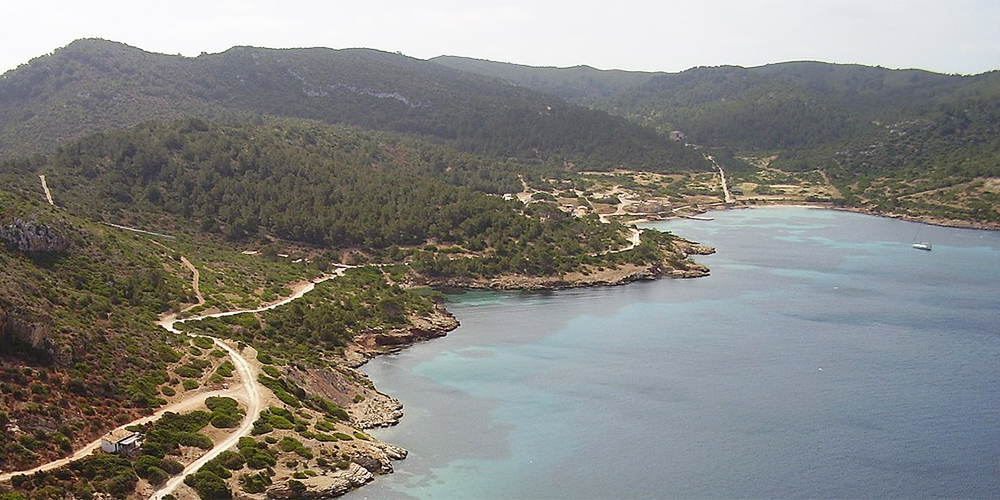 Cabrera (Charter from Palma or Portocolom)
Cabrera is an uninhabited remote island some way off the island of Mallorca, which means it's been off the beaten track for millennia. No one has ever lived there, so it's a natural wilderness (and now has special protected status – you will need to pre-book a permit to overnight here) and the perfect place to escape from it all and to enjoy unspoilt birds, plants and animals at their best.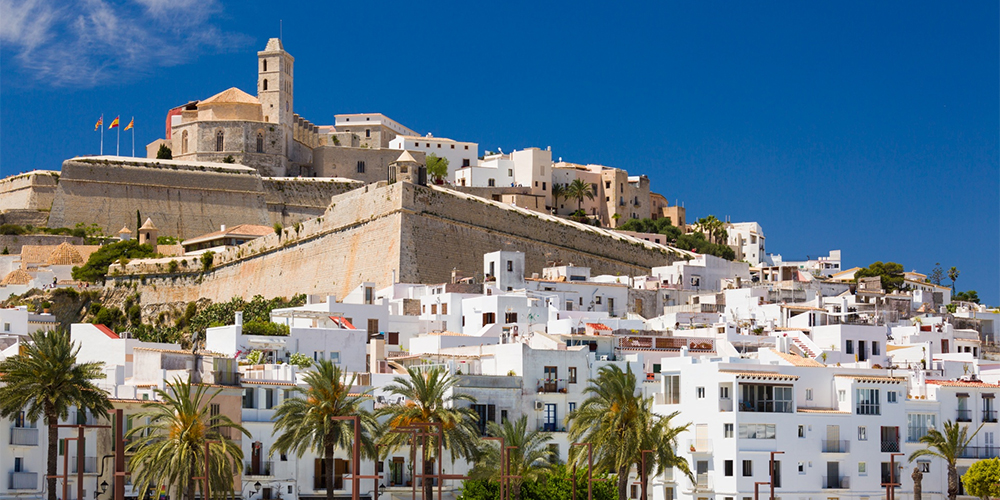 Ibiza Old Town (Charter from Ibiza)
Ibiza has a reputation as a hedonistic capital of 18 to 30 years old night clubbers, and the press would have you believe that you have to like a heavy beat to visit here – but the reality is a lot different: the historic old town (first inhabited in 635BC) is a fascinating place to meander around, culminating in a 14th century Cathedral which overlooks the town. Splendid!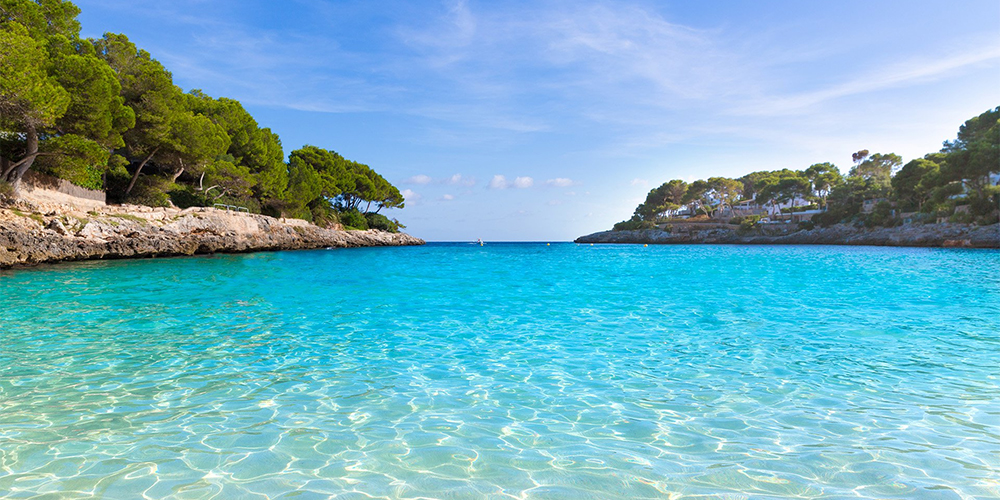 Cala d'Or (Charter from Palma or Portocolom)
The 'Golden Bay' or 'Cala d'Or' takes first place when it comes to our favourite Cala on the South-East coast of Mallorca - it has seven fantastic beaches (complete with golden sands, pine forests and clear blue seas), three inland bays (including one with a marina in), and is linked to a cute ex-fishing village which has slowly (and authentically) built up to offer some of the finest food, and best views in the Balearics.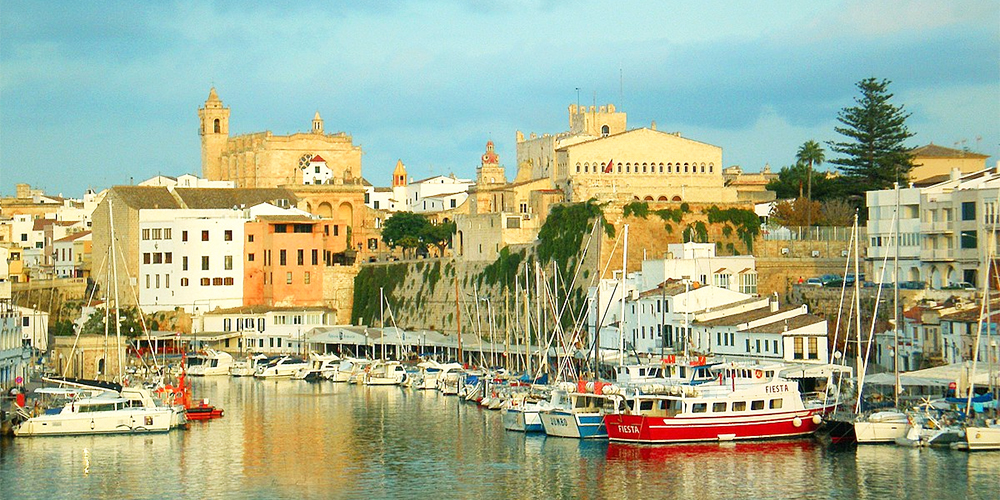 Ciutadella (Charter from Palma or Portocolom)
Once the capital city of the Balearic Islands, and possibly the most-fought-over city in the Med (because it was a major centre for international trade), the ancient town of Ciutadella de Menorca is a fantastic old town with grand architecture, fine churches, narrow streets, and beautiful plazas. Not the easiest place to get to, which means that there aren't thousands of tourists, too.
Sold it you yet?
Be sure to check out our destination guides to find out a LOT more about sailing in Spain, or search in the pink box for yachts and catamarans in the Bahamas with live pricing and availability, or contact our award-winning Customer team through LiveChat, UK Freephone or email!
Want more like this?
This is part of our 'Destination Highlights' week of blogs focussing on sailing in Spain - including how you can sail in Spain all year long, the Top 5 things to sail to in the Balearics, the MUST-SEE places in the Canary islands, and Why choose to sail in Spain? You might also be interested in checking out our similar Destination Highlights: Croatia, Destination Highlights: Italy, Destination Highlights: Malta, Destination Highlights: Scotland and Destination Highlights: Bahamas blog series from previous months!
Plainsailing.com
Plainsailing.com