Find a Yacht
LIVE
Pricing & Availability
Search NOW
https://plainsailing.com/blog/must-see-places-to-sail-to-in-the-canary-islands
Must-see places to sail to in the Canary Islands!
Thursday, 9th December 2021
Our experts pick out their unmissable favourite places to sail to in the Canary islands.
The Canary Islands are famous for being the land of 'Eternal spring' – which essentially means that sailing conditions are fantastic all year long!
The winds are the same dependable trade winds that swept the first intrepid explorers, in their old wooden boats, across the Atlantic to the Newfoundland, and once you get used to the tides (which are less of a problem now that there's floating moorings all over the place), then it's an exhilarating place to sail.
So where do you need to sail to? What do you need to see? Well, there's an abundance of amazing beaches, bays and fantastic villages (so they don't make the list), but the big ticket places our experts recommend heading for are (in no order):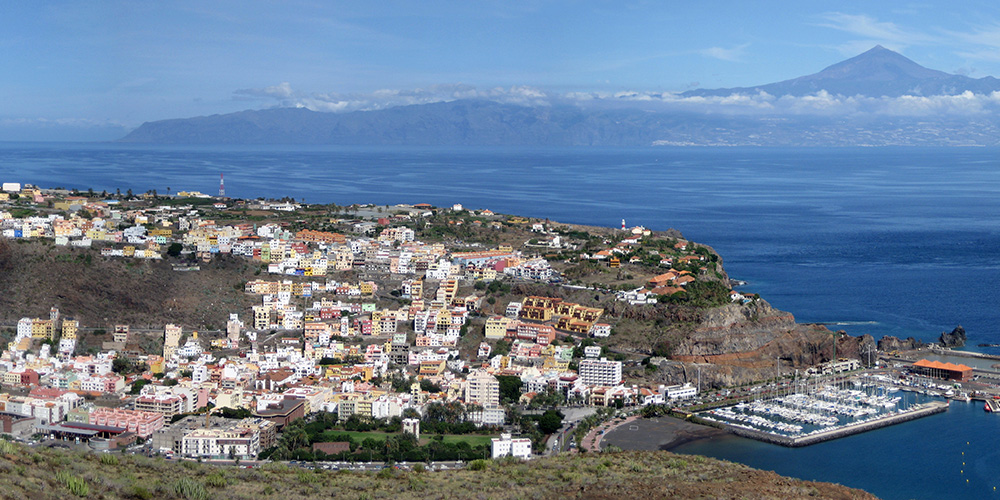 La Gomera (Charter from Tenerife)
The end of the world. Or at least, that's what people thought about La Gomera in the 1400's – it was the last stopping point before the maps said there was nothingness, desolation and oblivion. It's impossible to imagine the courage required to sail off west from this island (and you can only guess how seriously they took look-out duty, waiting for the edge of the world to appear!
If you head to La Gomera, and its capital, San Sebastian, then you can find all sorts of history to celebrate this – there's statues and a museum about Christopher Columbus (in the building where Columbus lodged when he was here), but there's also walls where it's tradition for the captains of any ships heading trans-Atlantic to write a farewell message before they set sail.
Then set your course for due west, and in five (long, sleepless, frightening) weeks, you can be sipping painkiller cocktails in Antigua…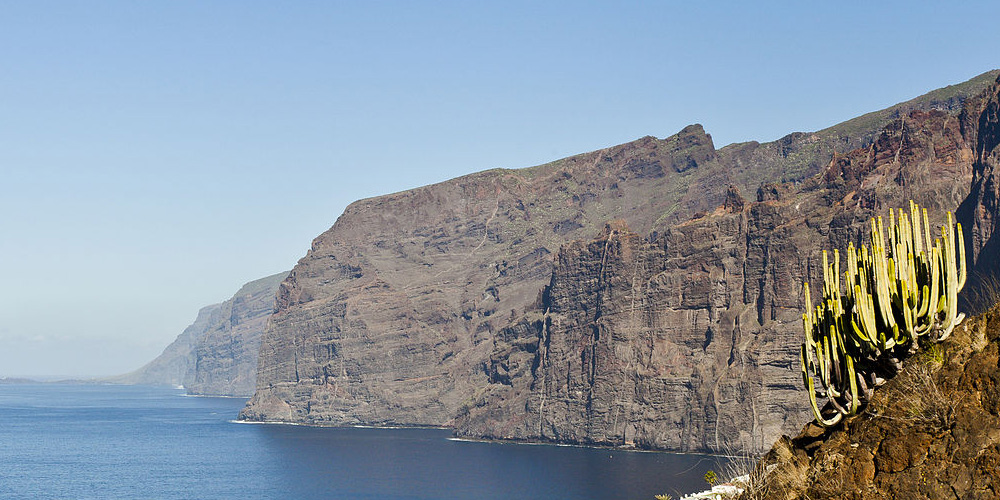 Los Gigantes (Charter from Tenerife)
Every so often, the world surprises you with something so crazy beautiful that you just have to stand back in wonder and try as best as you can to take it all in.
One such place is Los Gigantes on the coast of Tenerife, a chunk of coast where there are magnificent cliffs which are a massive 800m tall. And believe me, 800m counts as tall. Have you ever stood next to the Empire State Tower and thought 'that is tall'? Los Gigantes cliffs are over TWICE as tall. Incredible.
It's made all the more remarkable because the rest of the volcanic Canary Islands are generally low-lying, with the towns generally littered around the coast at sea-level.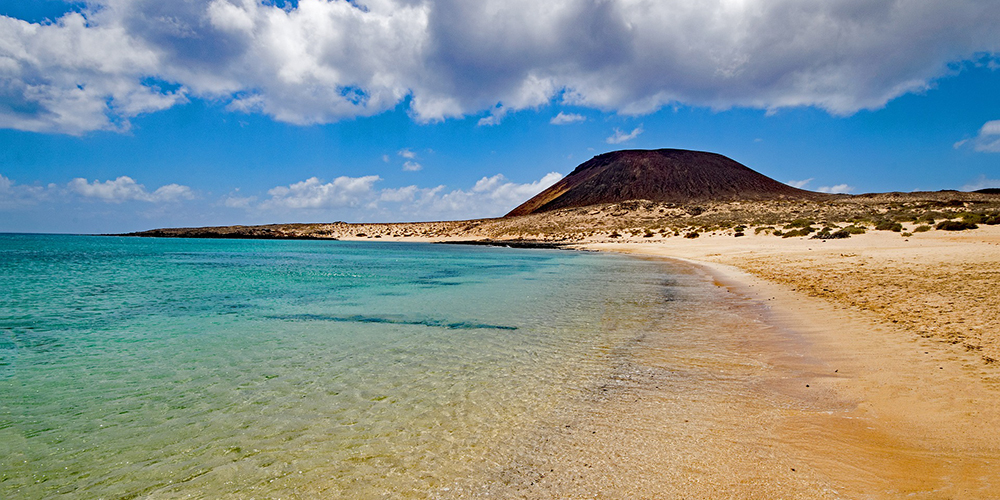 La Graciosa (Charter from Lanzarote)
The Canary Islands are already pretty remote, but if you sail to one of the smaller islands you'll feel even further away from the bluster of modern day life. The most impressive example of this is La Graciosa, north of Lanzarote, which is essentially like living in a wildlife park – there's more species of plant and animal living on the island than there are people (and there are 700 people!).
You'll be sharing the protected waters (it's now a nature reserve) with dolphins, whales, seals, tuna, all sorts of aquatic life, plus many birds, including rare bustards, falcons, osprey and flamingos – plus friendly locals and a couple of basic shops and cantinas.
One other point of interest – there's an old Pirate legend about treasure being buried on La Graciosa, which is believed to have not yet been found…
Sold it you yet?
Be sure to check out our destination guides to find out a LOT more about sailing in Spain, or search in the pink box for yachts and catamarans in the Bahamas with live pricing and availability, or contact our award-winning Customer team through LiveChat, UK Freephone or email!
Want more like this?
This is part of our 'Destination Highlights' week of blogs focussing on sailing in Spain - including how you can sail in Spain all year long, the Top 5 things to sail to in the Balearics, the MUST-SEE places in the Canary islands, and Why choose to sail in Spain? You might also be interested in checking out our similar Destination Highlights: Croatia, Destination Highlights: Italy, Destination Highlights: Malta, Destination Highlights: Scotland and Destination Highlights: Bahamas blog series from previous months!
Plainsailing.com
Plainsailing.com