Find a Yacht
LIVE
Pricing & Availability
Search NOW
https://plainsailing.com/blog/not-sailed-in-montenegro-yet-you-re-missing-out
Not sailed in Montenegro yet? You're missing out!
Tuesday, 10th May 2022
Montenegro is growing as a sailing destination – our experts explain that there's lots to like about it!
Montenegro is situated along the coast between the world's two most popular sailing areas, Croatia and Greece, and yet, for mainly political reasons, it's never been thought of as a sailing destination – until recently then people on an expedition akin to exploring the deeper reaches of the Amazon rainforest if you mentioned that you were sailing in Montenegro.
Despite having an epic coastline (more on this later), sail-tourism only really started in Montenegro in the 2010's, but how quickly things have changed. It started with the development of a chain of world-class marinas all along the coast - being brand new, they boast all the mod cons and luxury extras, as well as being monster-sized, and deliberately able to cater for the growing number of SuperYachts who wanted to somewhere to moor up in the Med - the country has featured in all sorts of fancy lifestyle magazines, and taken on a desirable sheen.
So what are you missing out on by not sailing in Montenegro? What is all this fuss about? Here's our top reasons why you need to sail in Montenegro: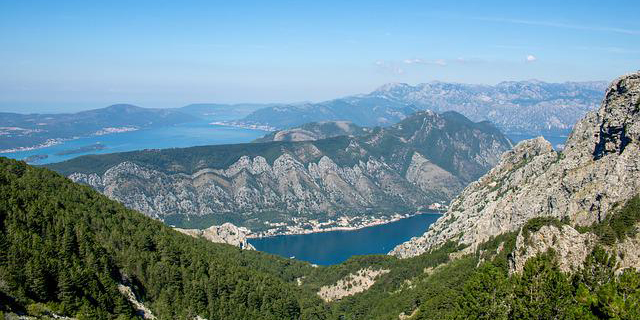 The scenery is awesome
Always a good place to start – the main reason for sailing in Montenegro is the quality of the scenery. It has a unique mix of coastline because it's partly a coast dotted with Mediterranean villages, and partly a 90km fjord flanked with majestic mountains. And in a typical week of sailing, you can experience both. It's a beautiful place to sail.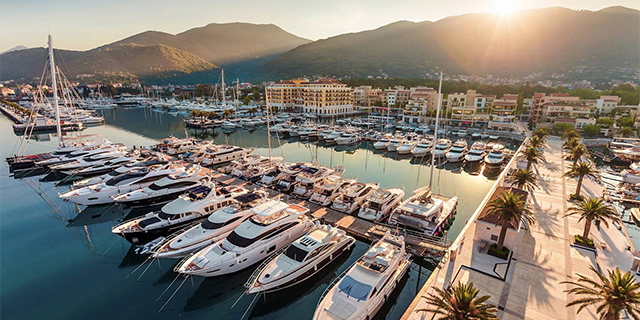 The marinas are World Class
Like we mentioned, the marinas have all been developed over the last decade or so (and more are currently in development). Most have won 'Golden Anchor' awards and cater for the SuperYacht market, so you'll find fine dining restaurants, five star-hotels and boutique shops to peruse when you're not aboard your boat (there's also some old village harbours which have been seriously upgraded).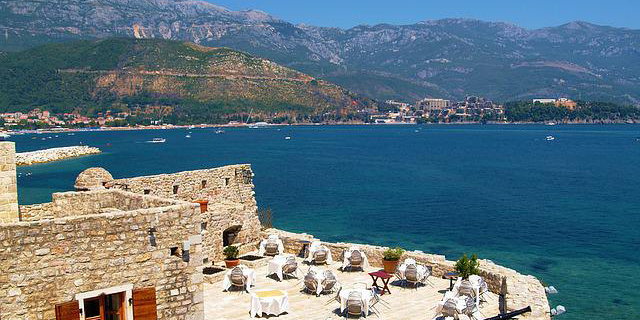 It's part of the Med
People have been trading around the Mediterranean for millennia, and Montenegro has definitely been a part of that – there's ancient villages to explore (some even now abandoned), architecture to admire, pretty village squares to sit and grab an ice-cream in, wartime bunkers to sail past and bustling beach resorts to anchor near and dive in.
Likewise, the cuisine is a tasty mix of Italian and Greek food, and their wine is so good that they don't have enough to export (which is probably why you've never heard of Montenegrin wine!)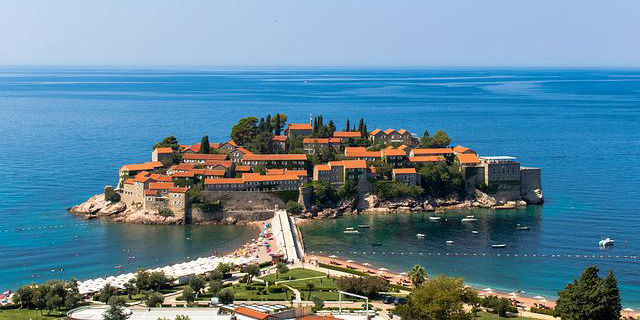 It's still (largely) undiscovered
There's so many both land-based and boat-based tourists in Croatia and Greece during peak season (for good reason), that everywhere is pretty busy. In Montenegro, not so much: though tourism is growing in Montenegro, it's still (just) off the beaten track, and a great place to escape and to explore. You can be the first person in your sailing club, friendship group or family to sail here – just be sure not to spread the word about how exceptional it is too loudly!
Sold it you yet?
Be sure to check out our destination guides to find out a LOT more about sailing in Montenegro, or search in the pink box for yachts and catamarans available for charter in Montenegro with live pricing and availability, or contact our award-winning Customer team through LiveChat, UK Freephone or email!
Want more like this?
This is part of our 'Destination Highlights' week of blogs focussing on sailing in Montenegro - with more to come this week. You might also be interested in checking out our similar Destination Highlights: Croatia, Destination Highlights: Greece, Destination Highlights: Italy, Destination Highlights: Malta, Destination Highlights: Scotland, Destination Highlights: Bahamas, Destination Highlights: Spain and Destination Highlights: France blog series from previous months!>
Plainsailing.com
Plainsailing.com