Find a Yacht
LIVE
Pricing & Availability
Search NOW
https://plainsailing.com/blog/how-superyachts-came-to-montenegro
How SuperYachts came to Montenegro
Wednesday, 11th May 2022
The incredible true story of how one man transformed Montenegro from sleepy back-water into a millionaire's playground
Forgotten in history
Despite being a part of the Mediterranean for millennia, there's a sense that Montenegro has never had its moment in the spotlight. It has been part of various empires through the ages, but generally as a chunk of miscellaneous coastline which was muddled up somewhere between Rome and Constantinople, and which was easily traded, seldom defended, and which no one appreciated.
It survived the middle-ages as a cluster of poverty- and disease-stricken regions in the back-waters of Europe, was subsumed into the Venetian empire (but only because it happened to be between Venice and Greece) for 300 years, and then eventually dumped into the newly-created 'Yugoslavia' in 1918 (after being forcefully taken at the end of World War I from their Nazi Austro-Hungarian rulers).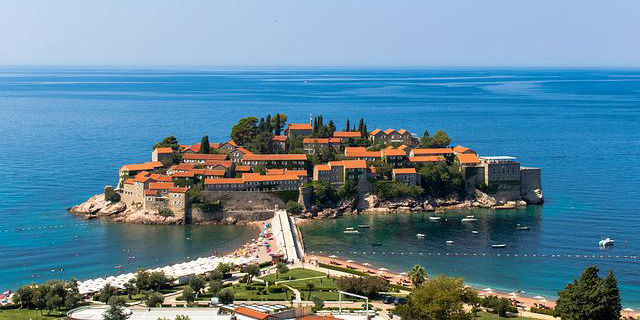 Independence
The region didn't exactly thrive under Communist Yugoslavian rule for the next century – countries mushed together by the powers that be seldom do – and, after grinding through years of civil wars and unrest, the country was formally dis-banded in 2006 – and Montenegro was born. Finally, their name was finally on the map.
The region did not instantly turn into a tourist hotspot – the years of war and instability mean that the former-Yugoslavian countries were predictably not on the bucket lists of many people, and even fewer airlines or travel companies. None-the-less, the region was soon 'discovered' by the students or intrepid travellers who dared venture here, and word of the beauty of Kotor bay slowly spread.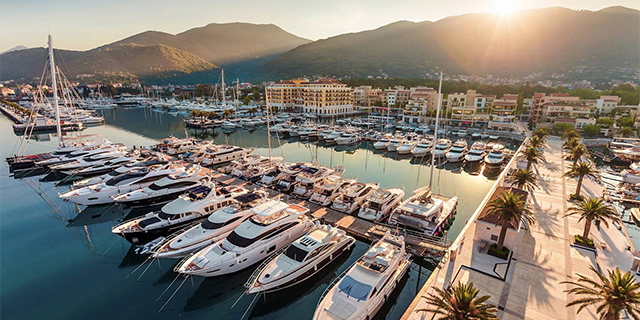 One man's dream
But the fate of sail-tourism in Montenegro largely and unusually rests in the hands of one man – Canadian Billionaire Peter Munk. It was he (the founder of the world biggest Gold-mining company) who, tired of dealing with the French, Italian and Greek ports (which were often over-crowded, expensive, and too small for his big yacht), decided to buy up an old Yugoslavian military port in Montenegro in 2007.
And so Porto Montenegro was born. Over the next seven years, his dream of creating the World's biggest, best and most luxurious marina turned slowly into a reality – with berths for 500m boats, fantastic 6-star hotels, fine dining restaurants, boutique shops, fancy bars, and all the other things that A-listers demand and expect. The best of everything.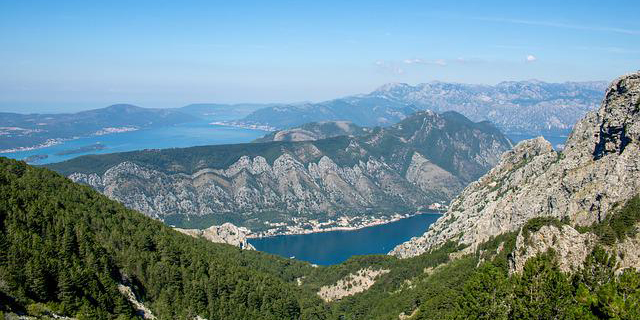 One moment that changed it all
It all started with that one marina: the marina that triggered a huge wave of investment from others who wanted to live, build and invest in sunny Montenegro. There was a clamour of rich people desperate to be a part of the action. The whole Kotor bay suddenly became an exclusive place to see and be seen, multi-million pound developments were rubber-stamped, with water-front apartments rising in price almost exponentially. Likewise SuperYachts changed their course and headed East.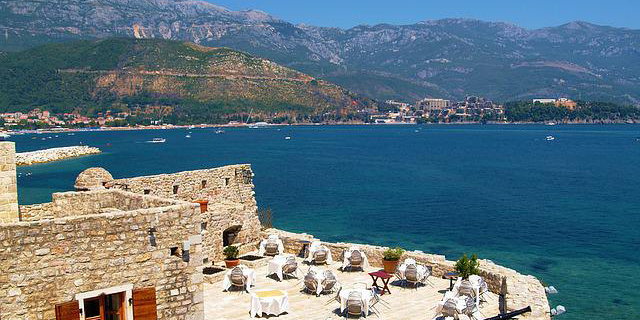 That, in turn, led to more people buying up and developing their own luxury marinas along the coastline – the gigantic Portonovi, the glamourous Lustica Bay (complete with its own golf course, for the days when you don't want to relax on your SuperYacht), and more besides (and in development) – or the serious renovation of the old historic harbours, to make them infinitely more welcoming to boats which weren't owned solely by local fisherman.
The whole region was transformed. Montenegro was reborn as a classy and desirable luxury destination for the great and good. Airlines demanded that airports across the country were upgraded so that they could get more people landing there.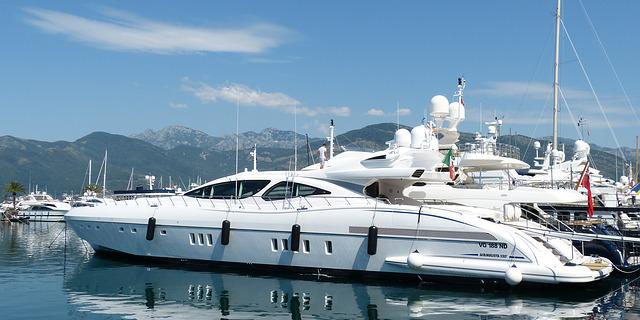 Yacht and catamaran charter in Montenegro
Charter yacht operations were established in 2014, to allow people without SuperYachts to cruise the area, and sail-tourism began. Charter operations and charter operators continue to grow, as people hear about the wonders of Montenegro and the chance to try something sailing somewhere new, that's based in-between the supremely popular cruising grounds of Croatia and Greece.
It all began with one billionaire, and one marina. If you haven't yet been sailing in Montenegro, then now is the time to get out there.
Sold it you yet?
Be sure to check out our destination guides to find out a LOT more about sailing in Montenegro, or search in the pink box for yachts and catamarans available for charter in Montenegro with live pricing and availability, or contact our award-winning Customer team through LiveChat, UK Freephone or email!
Want more like this?
This is part of our 'Destination Highlights' week of blogs focussing on sailing in Montenegro - with more to come this week. You might also be interested in checking out our similar Destination Highlights: Croatia, Destination Highlights: Greece, Destination Highlights: Italy, Destination Highlights: Malta, Destination Highlights: Scotland, Destination Highlights: Bahamas, Destination Highlights: Spain and Destination Highlights: France blog series from previous months!
Plainsailing.com
Plainsailing.com