Find a Boat
LIVE
Pricing & Availability
Search NOW
https://plainsailing.com/blog/whats-included-in-the-charter-price
What's included in the charter price?
The PlainSailing.com search tool has given me a price for my ideal yacht or catamaran charter - but what does this price include, and what else will I likely have to pay for?
We try and make it super simple and straightforward to book a yacht or catamaran charter, but we can't change the industry overnight, so if you're wondering what's included in your yacht charter, check out the below:
What's included?
CHARTER FEE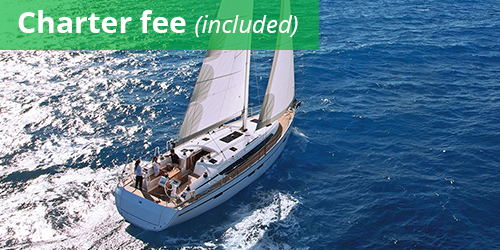 This is the cost for hiring the boat. Charters normally run Saturday to Saturday during the sailing season, though it's sometimes possible to mix things up (and charter on a different day) in April and October. This charter fee varies by the number of days or weeks you are chartering for, and depends upon the size of the boat, and what time of the season you are trying to hire the boat in.
TRANSIT LOG (inc cleaning)
In contrast to the charter fee, the transit log fee is a single cost for any length of charter. It includes the end-cleaning fee (often covering a diver to make a hull inspection), the preparation of the relevant official charter paperwork (the 'transit log') for the national authorities, as well as bed linen, gas, and, in some cases, towels, wifi or outboard motor. It's usually around €150 to €300 per booking, but more in Italy.
SKIPPER FEE (on skippered charters only)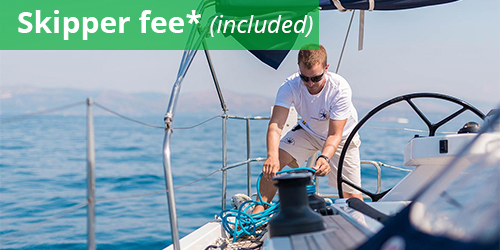 If you're checking out our skippered prices, they include the charter fee and transit log, plus the skipper fee – which is essentially the skippers' wages for the charter. It's normally in the region of €150 to €250 a day (€1,050 to €1,750 a week), depending upon where you are chartering from, and how big a boat you are chartering. You'll also need to give the skipper a cabin on your boat.

What else do I pay for?
MOORING FEES / BERTHING FEES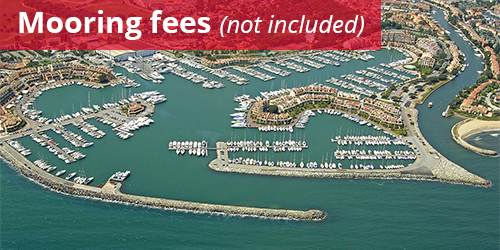 This is the cost of spending the night somewhere. You can usually throw the anchor down in an anchorage for free, but there is often a fee for using a mooring buoy, and you should certainly expect to pay something if you choose to take a berth at a marina or harbour (where you'll have access to water, electricity, wifi, and a local town to explore).

The cost varies depending upon where you are, and when you are there: mooring fees are lower in Greece than Croatia, say, and they're lower during the off-season than in mid-August. A marina in Greece can be from €20 a night, but the average is €50 to €100, depending upon the length of your boat. It's more than that in, say, Capri, and you can expect to pay either 50% or 100% more for a catamaran, for the extra space they use in the marina. Read more about costs in our Guide to mooring fees.
FUEL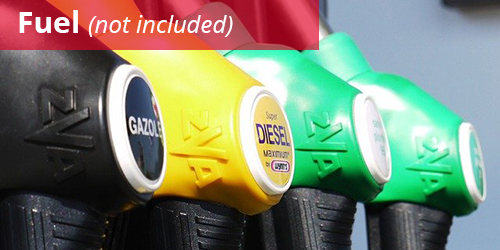 Similar to a hire-car, you'll start with a full tank of fuel and you'll be expected to top it back up to full at the end of the week. You'll burn fuel when you're using the motor on your boat (for getting into and out of marinas, as a minimum), so the cost depends on how much travelling you do under sail, and how much you do with the motor. It's usually somewhere between €100 to €200, and double that if you're on a catamaran (since they have two engines).
OPTIONAL EXTRAS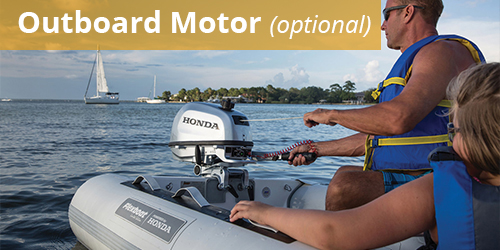 You don't necessarily need any of the optional extras to have a superb sailing holiday, but adding them can give you a bit more convenience, luxury, safety, or things to do. You can add them up to a week before the charter.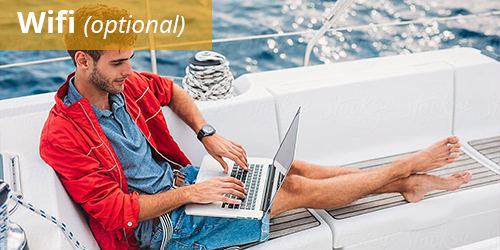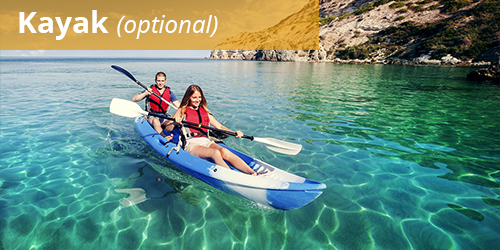 The key ones are:
OUTBOARD MOTOR – to make travelling in your dinghy a bit faster, and a lot less hard work. Usually available for €90 to €180.
TOWELS – bring them from home, or get them provided on the yacht for €5 to €15 per head (bed linen is usually included).
SAFETY NET – netting around the perimeter of the yacht, or three sides of the cat, to prevent things falling into the sea. Usually available from around €100 to €200.
WIFI – you can now get online even in the middle of the Med. Sometimes it's included as standard, but otherwise it's €30 to €50 for 10 to 20+ GB
PADDLEBOARD / KAYAK – do some exercise and exploring with a kayak or SUP. Usually available for €100 to €130 per week.
EARLY CHECK-IN – you normally check in from 17:00 on Saturday, but you can pay for priority access to get on the boat earlier in the afternoon for a surcharge of €100 to €250.
TRANSFERS – we can help you arrange transfers to or from the airport to the marina. See our Guide to transfer costs to get the latest guesstimate.
HOSTESS / CHEF – if you want to add a little extra comfort to your booking, then you can add a Hostess, Chef or even yoga guru on your boat - prices range from €1,000 to €1,800 a week depending upon what they do and where you are sailing, and they will also need their own cabin, or to share a bunked cabin with another member of crew.
SECURITY DEPOSIT INSURANCE – to protect your security deposit (see below) in the event of an incident – usually around €200 to €250 for up to €3000 cover. Read more about our Security Deposit Insurance.
FOOD & DRINK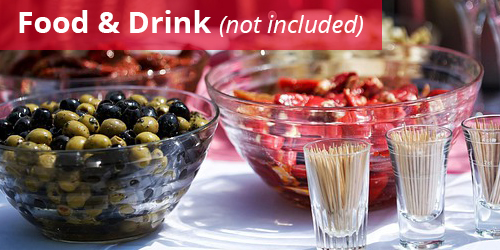 A charter holiday is a self-catering holiday, so you can buy food and drink in the local supermarket to prepare and cook on board, or head to local tavernas or restaurants for meals. That means it can be as cheap or as expensive as you like. If you're chartering with a skipper, then you'll need to cook an extra portion of whatever you're eating to share with them, or to sub them €20 to €25 to buy themselves something if you're eating ashore.
TOURIST TAXES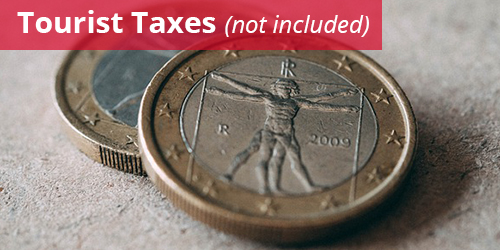 In some countries, there's a daily tourist tax to be paid – usually around €1 to €2 a day per adult.
SECURITY DEPOSIT (refundable)
On check-in, you will also need to pay a security deposit (usually as a pre-authorisation) on a credit card. If the boat is returned in the condition it leaves in, then they'll refund the deposit in full, otherwise the operator might deduct some money from the deposit to pay for any damage caused, lost fenders, etc… The deposit is usually from €1,000 to €4,000. If you can't afford to lose your security deposit, then sail carefully or consider taking out charter deposit insurance (see the optional extras above).
Plainsailing.com
Plainsailing.com