Find a Boat
LIVE
Pricing & Availability
Search NOW
https://plainsailing.com/blog/looking-for-a-club-to-support
Looking for a club to support!
Wednesday, 4th October 2023
Our annual University Sailing Club Sponsorship Scheme is now open for applications! Apply before 15th October!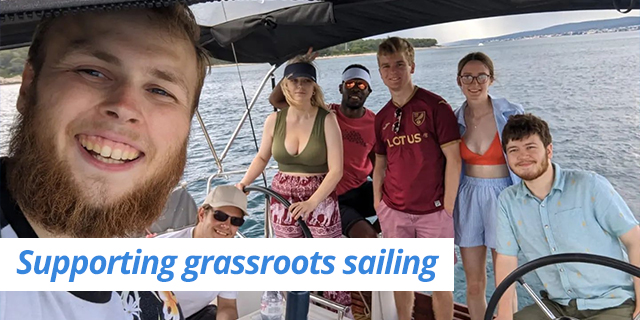 We love sailing!
It's probably no surprise to our readers, but we absolutely love sailing. On boats of all shapes and sizes. Sailing is proven to be great for the body, the mind, and even the soul. As well as being a bit of exercise, there's the fresh air and the nature around you, the mental calmness that comes from being on a boat (and away from it all), and the liberating and exhilarating feelings from riding with the wind.
And you can learn so much from sailing – from basics about how to tie-knots, to universal life-lessons like keeping watch, and being aware that you might need to change course to get to your destination. If everyone was a sailor, or had sailing experience, the world would clearly be a better place.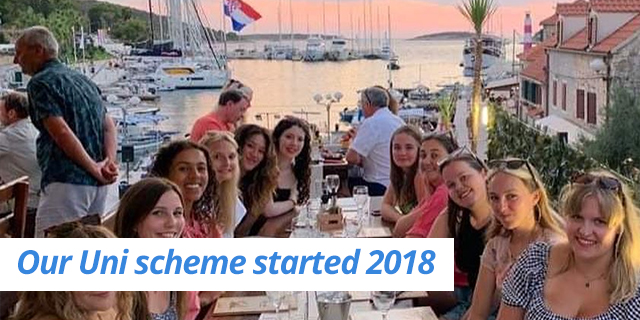 We love to support grassroots sailing!
Which is why we're keen to support grassroots sailing. We offer special rates for sailing clubs, schools and scout groups to charter boats - to experience life on board a boat, and to make treasured memories – but since 2018, our biggest grassroots sailing initiative is our annual University Sailing Club sponsorship programme, which sees us offering advice, cash sponsorship, subsidised sailing gear and money towards a sailing holiday to one lucky University Sailing Club over an academic year.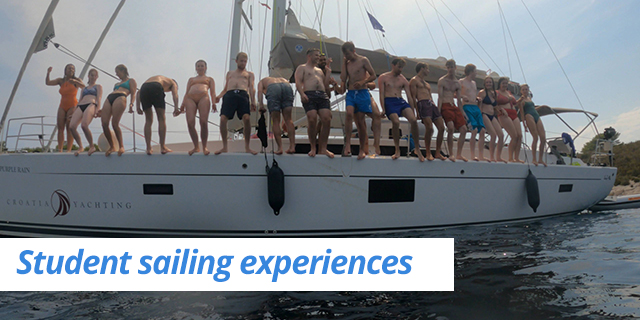 Regular blog readers will know that we've been working with Oxford University Yacht Club in 2022/23, which culminated in their epic 11-boat sailing holiday in Croatia (which the awesome headline image to this article is from!) - but we've also worked with numerous other Universities this season.
Our Uni Sailing Club Scheme is now open!
We're now on the look-out for a University Sailing Club for this academic year – we sent out application forms to the bigger UK University Sailing Clubs earlier this week, but we are also open to working with a University Sailing Club from further afield – so contact us if you're in a sailing club and would like to apply – the deadline for entry is Sunday 15th October 2023.
Plainsailing.com
Plainsailing.com