Why Book With Us?
Simple, straightforward process
Outstanding customer service
Friendly UK-based team
Pre-order food, kit or WiFi onboard
Join Our Mailing List
https://plainsailing.com/blog/why-sail-in-september-october
Why sail in September / October?
Wednesday, 14th August 2019
The season isn't over yet - there's plenty of reasons to go sailing in the Med in September and October!
Wow. All of a sudden we're in the middle of peak season for sailing in the Mediterranean, and our thoughts have started to turn to 2020: members of our team have already started working out the intricacies of offering charters in Turkey, Spain and Malta for next season, and planning visits out to meet the various charter operators out there.
But the 2019 season isn't over yet, and, with our last booking (at the moment) taking to the water in November, there's still plenty of sailing to be had – and there's lots of advantages to sailing in September and October:
Exceptional value for money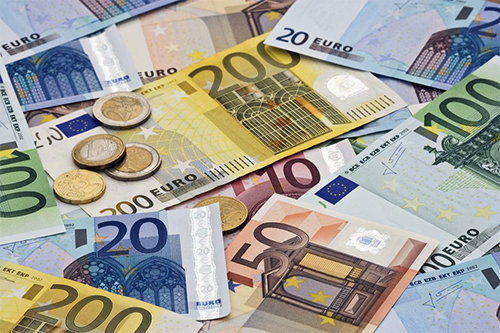 Peak season means peak prices, and you'll pay most for a boat charter in July or August. If you want a good deal, and plenty of boat for your bucks, then, you should charter in the mid or low season.
For example, you can charter a Lagoon 450 for about 30% of its price in August – it's obviously the same boat, but helmed by a cannier sailor. There's even still plenty of guaranteed sunshine in the Med until mid-October!
Quieter marinas and bays
The prices are lower in the off-season because there's less demand for charter boats, and if you go sailing in September or October you'll notice the marinas and anchorages are a lot less busy.
That means you can relax on-board because you're not racing to grab a berth in a marina (there will be plenty available), or to anchor up in some remote bay. You'll also notice less tourists around the place, shorter queues in the shops and restaurants – what's not to like!
Warm sea: extra jump-in-ability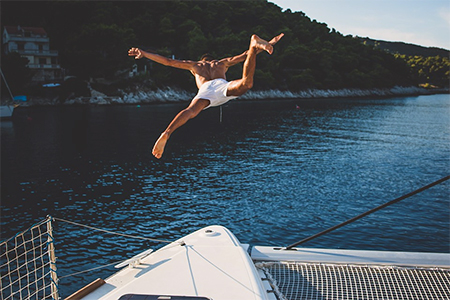 The Mediterranean sea is obviously a massive expanse of water, and it takes a long time for it to get warm - it's at its warmest around a month or so after the peak summer temperatures, which means that they're at a toasty 25 degrees in September, and not far off that in October.
In fact, the Med is about six or seven degrees warmer in September or October than in May or June, so if you're the sort of person who likes to dive off the boat after a day of sailing, you'll have a lot more fun sailing in autumn than spring, and you won't need to psyche yourself up to take a dip!
Challenging winds: better sailing?
The sun is still shining, but the winds get a bit more unpredictable, and a bit stronger, which adds to the joy and the challenge of sailing in the Med at this time of the season.
Book a yacht charter now – search in the pink box in the top left hand corner of our site!
Plainsailing.com
Plainsailing.com