Find a Yacht
LIVE
Pricing & Availability
Search NOW
https://plainsailing.com/blog/what-do-i-need-to-pack
What do I need to pack?
Monday, 8th July 2019
If you've never been on a blissful sailing holiday in the Med before, you might not know what you'll need – here's our guide on what to pack!
One of the last things you'll have to work out for your holiday is packing your bags – which can be a daunting process for a first-timer. Here's our guide for what to think about when you're packing your bags!
Clothes and shoes for a beach holiday
Yes, you're on a boat, and yes, a yacht marina is a sophisticated place to be – but there's no dress code, so don't feel obliged to head to the nearest Armani store just yet. Odds are that most people you see will be wearing a t-shirt or polo shirt and shorts, potentially even with bare feet!
When you're working out what to pack, a good place to start is to think about what you'd need for a week at a beach holiday: so plenty of shorts, t-shirts or bikinis, plus the odd jumper or pair of trousers, and maybe a few decent outfits for heading out into town at night.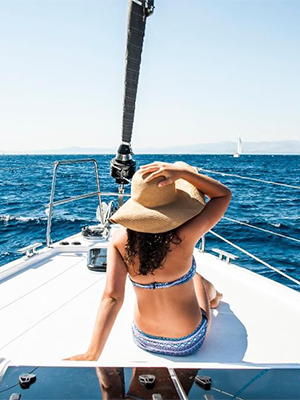 If you're a stylish person, or you're sailing somewhere classy like Cannes, Saint Tropez, Capri or Mykonos, then you might also like to throw in some more elegant wear so that you can dress to impress.
If you're sailing in the sunshine, the sea will start to look inviting, and you're going to want to hop in there eventually – so take at least one (or ideally two) swimming costumes so that you can dive right in. Some people swear by bringing their own snorkels and flippers too, but you can buy them out there reasonably cheap.
Obviously, don't forget to include a sun-hat or cap, sunglasses and sun tan lotion on your list.
In terms of shoes, most of the day you can get away with bare feet on the boat, then flip flops as you wander ashore in the evenings. Depending upon where you moor up, you won't be likely to be walking more than a few hundred metres to the town, so you can probably go with looks over functionality.
(And if you travel in a comfortable pair of deck shoes or trainers, that should be fine if the weather gets more challenging).
Sailing gear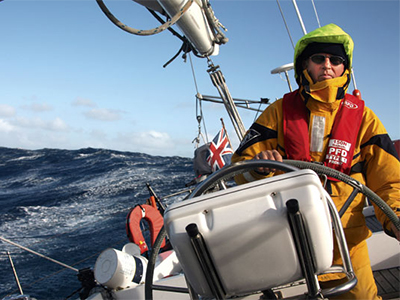 There's no specific sailing gear required for a leisure charter in the Med, and there's no rules (unwritten or otherwise) about sailing attire that you need to adhere to - you already look super-cool because you're on a boat. You don't need sailing gloves, or any special equipment.
We'd recommend packing a wind-proof jacket as the sea can get quite windy - which is kind of the point! - and quite cold. But if you don't have one, there are usually spaces on-board to hide from the wind.
Towels and bedding
Bedding is provided by 99% of operators in the Med, so you don't need to think about bringing a sleeping bag. Towels are less obvious, as they are provided by some operators, but not by others – so ask whoever is in charge of your booking to confirm if you need to bring one or not. If you have the space, bring an extra one as they can take a while to dry.
Things to pass the time: games, books, toys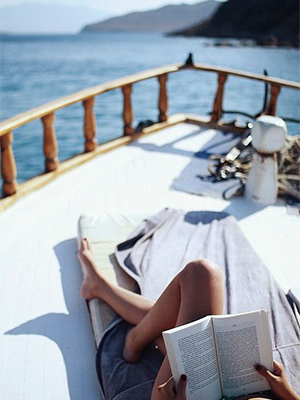 A week can be a long time on the boat, so, particularly if you're not constantly involved with steering the ship, you might need some things to do when you're on board - that can mean anything from doing a bit of reading, to playing games, doing drawings of your inspiring surroundings, working on learning a language, listening to music, sun-bathing, chatting or even exercise. Pack plenty of things to do – just in case.
Similarly, think about what your crew will be up to in the evenings - if you'll be staying on board most nights, then maybe a few games, word-plays, quizzes or ice-breakers will help you to mix it up a bit and learn a bit about the rest of the team at the same time.
Creature comforts: biscuits, tea, coffee from home
You'll have your own kitchen, and you can save money if you think a little about what you're going to eat and drink for the week - packing a small bag of sugar, salt, herbs or spices means that you can still create your signature dishes for the crew, but without having to spank €5 on a whole packet or jar that will only get used once.
Likewise, if you want certain brands of tea or coffee, gin, sweets or biscuits, or are fussy about what you eat, then you might be better off bringing them from home (obviously paying attention to luggage rules, etc…).
All in a collapsible case
And finally, there's only finite space on a yacht or catamaran, so you're best off using a bag or case that can fold down nice and small – then it can be easily put out of the way for the rest of the week. Hard sided cases are harder to stow somewhere out of the way, so you'll end up tripping up over them all week if you're not careful.
Plainsailing.com
Plainsailing.com