Find a Boat
LIVE
Pricing & Availability
Search NOW
https://plainsailing.com/blog/we-are-sailing
We are Sailing..!
Tuesday, 31st October 2023
Our experts have been out sailing in the Med to further enhance our knowledge of the sailing areas, and meet with our top charter companies!
With fewer boats out on the water, our team of sailing experts have finally had a little time on their hands to take the helm themselves! It's been a busy season, but there has been just enough sunshine over the last fortnight for everyone to come back with a healthy glow, a happy face, and renewed enthusiasm for 2024! Here's a few snapshots of what our team have been up to: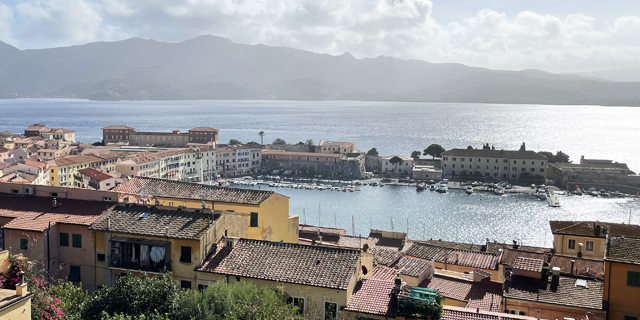 Sailing from Tuscany, Italy - Tommy
We came, we saw, we conquered! Even though the weather wasn't great, and there was a lot of autumn swell, we still had a fabulous time sailing from Tuscany on the Italian mainland to visit Elba, the Jewel of the mediterranean. It is a very pretty island, and the medieval port of Portoferraio is genuinely a wonder to behold – throw in some fine red wine and plenty of tasty food - Bellissima!
Highlight of the week: Portoferraio (and the medieval harbour there).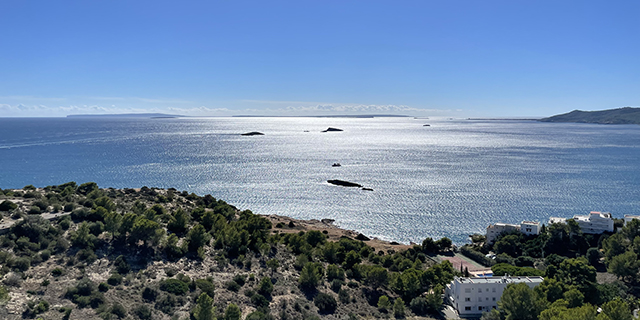 Sailing from Ibiza, Spain - Darren
When I told people I was going to Ibiza, people assumed I had a penchant for hard house music – but nothing could be further from the truth! Instead, we had classical music on whilst we sailed away from the party capital of Europe (Sant Antoni), and made a tour of the finest beaches on Ibiza and Formentera! There weren't many other boats, so it was easy to anchor up in some of the most beautiful bays and really soak up the sunshine!
Highlight of the week: Ibiza Old Town (and the views from the castle out to sea).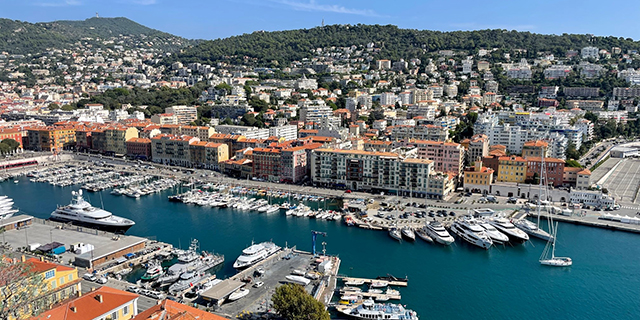 Sailing from Saint Tropez, France - Adi
There's huge marinas crammed with the newest, biggest and fanciest boats in practically every town along the French Riviera. I know for a fact that there aren't many charter boats in the area, so the locals here must love sailing – but there weren't many of them out on the water! We sailed the idyllic Porquerolles (my first time) before landing up in the fancy champagne bars of Nice for a few days of well-deserved rest and relaxation!
Highlight of the week: Nice (and it's fantastic and lively old town).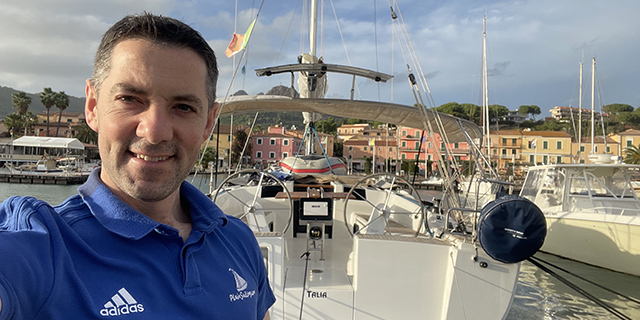 Sailing from Trogir, Croatia - Dora
I've been sailing here before, so I knew the area well, and was going to make this a week of the top hits – but the weather wasn't great, which meant it became a game of trying to work out which bits we wanted to see in which types of weather: we opted for Hvar in the couple of days of glorious sunshine, but that meant it was a bit grey whilst we were in Vis, and drizzly in Milna! Great fun though!
Highlight of the week: Hvar (Always)
Plainsailing.com
Plainsailing.com