Why Book With Us?
Simple, straightforward process
Outstanding customer service
Friendly UK-based team
Pre-order food, kit or WiFi onboard
Join Our Mailing List
https://plainsailing.com/blog/the-water-in-mallorca
The water in Mallorca...
Friday, 13th September 2019
This week we checked out the water, the marinas, the boats, and more, at one of our new bases for 2020: Mallorca!
It's been another busy week in the sailing season at PlainSailing.com, and whilst we had boats out sailing in Croatia, Greece and Italy this week, we also had a team over in Mallorca, preparing for season 2020!
It's been a pleasure to head out as part of our exploratory visit to investigate marina facilities, meet charter operators (who could potentially be our partners over here) and find out so much more about sailing in the area.
Base 1: Palma
Palma, the capital of Mallorca, is a thriving city built around the harbour area. The ancient cathedral overlooks the whole city – you drive past it on the fifteen minute drive from the international airport, but it's even better up close.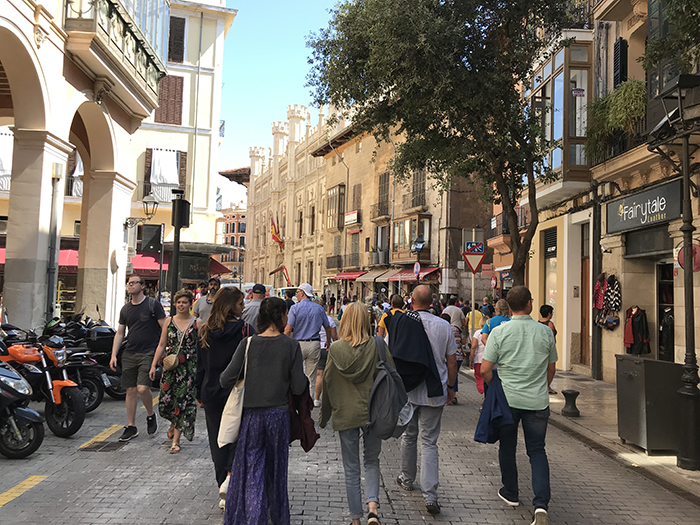 From the marina, you're literally a stones throw from the narrow roads of the old town, complete with tapas restaurants, street cafés, gelaterias, bars, and nightclubs (which apparently get busy after midnight, but we didn't have the inclination to check that out!). The marina facilities might not be great, but what a place to visit, and what a location to explore the city from.
Base 2: Portocolom
Our other new planned base on Mallorca is in Portocolom, on the Eastern side of the island. It's only a small town, with just a few bars and small shops, but for sailing, it's ideally located. It's the perfect jumping off point for heading up and down the stunning Mallorcan coastline, which is choc-full of beaches, cliffs and calas (anchorages) – some complete with bars and restaurants only accessible by the sea.
Why sail in Mallorca?
We can attest to the brilliant sunshine (which is guaranteed for over 300 days a year – indeed, we're told that Mallorca is even a great place to sail in December!), good winds, and fine views. It's clear that Mallorca is a fantastic place to sail.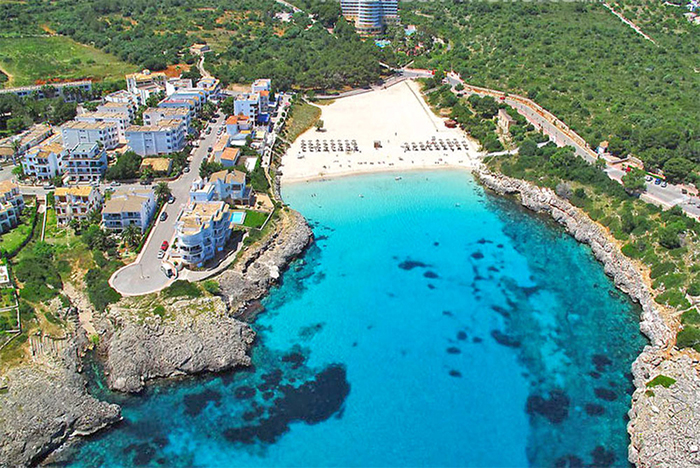 The obvious places to point the nose to are northwards to the island of Menorca, southwards to the nature reserve island of Formentera (famous for its stunning natural beauty), further south to the gorgeous Ibiza (mooring up in the party or non-party area), or, if you're in the mood for a bit of a voyage, it's even possible to circumnavigate the whole island to see everything it has to offer (at 160 nM, it's just about do-able in a week!)
Everyone we've met along the way has been so friendly and so professional, and we're genuinely excited to be heading back with new friends, new sailing ideas, and new operators who we know we can trust to look after our most important asset: our customers.
So here's to new adventures in Mallorca! Cheers! Salud!
Plainsailing.com
Plainsailing.com