Why Book With Us?
Simple, straightforward process
Outstanding customer service
Friendly UK-based team
Pre-order food, kit or WiFi onboard
Join Our Mailing List
https://plainsailing.com/blog/sun-in-greece-grey-skies-in-the-uk
Sun in Greece, grey skies in the UK
Wednesday, 19th August 2015
It's mildly depressing that the days are already noticeably shortening here in the UK, but we're still awaiting the 'sweltering heat-wave' that the newspapers promised us. In fact, up in Manchester, we'd be happy with a period of a week of even mild sunshine, but we haven't even had that!?
The most the sun can muster is a couple of nice days before the grey skies and rain returns (which is just long enough for you to start planning the BBQ and party at the next weekend, which you have to glumly cancel on the Friday afternoon).
It's not as though it is completely unexpected, given that the UK weather has gifted us pretty miserable summers for at least the last four years, but every spring you start to build your hopes up, only for them to come crashing down.
Contrast that with delightful Greece – good old dependable Greece. For centuries gone, and centuries to come, they get delightful sunshine from March to September. The Greeks are spoilt with almost constant heat, and have developed whole industries dedicated to enjoying it – the tourism sector makes up over 25% of GDP.
The sun has helped them to find the most beautiful spots in the country, and encouraged them to develop hotels, and marinas like the fancy Alimos one, restaurants and beaches. The sun also helps put a smile on the faces of everyone she meets, and spreads further happiness through the medium of ice-cream!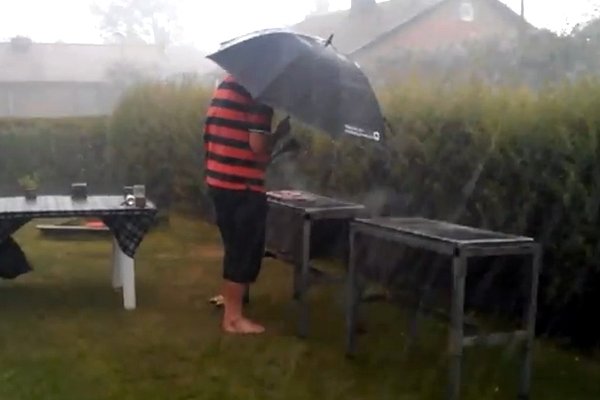 What would a Briton give to have reliable sunshine – just for a couple of months a year? I'd gladly exchange it for a couple of extra months of guaranteed snow and ice in the winter (the snow is fun – in its own way – anyway). I'd happily exchange two months of guaranteed sunshine for stronger winds (makes for better sailing!), or more fog (as if that matters?), or, I guess, even thunder and lightning would be worth it.
But instead, no, we don't get sunshine, or wind, or snow – we get plain old bleak grey skies, and we have to go to abroad if we want any sunshine. Bah!
PlainSailing.com will soon be offering yacht charters in Greece for Summer 2016!
Plainsailing.com
Plainsailing.com