Find a Boat
LIVE
Pricing & Availability
Search NOW
https://plainsailing.com/blog/sailing-photo-competition-2023
Sailing photo competition 2023!
Tuesday, 2nd May 2023
There's a €1,250 prize up for grabs for the best sailing holiday photo of the year – courtesy of PlainSailing.com!
PlainSailing.com Press Release
Issued 2nd May 2023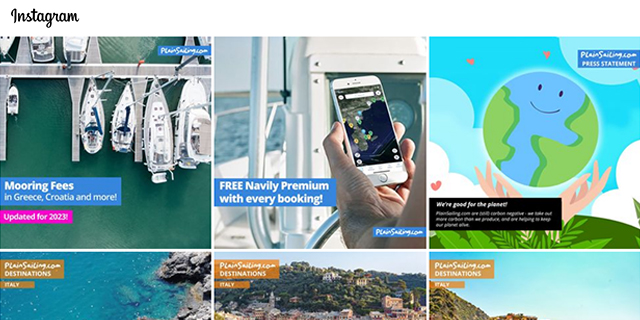 Everyone smiles when they're on holiday. And for sailors, there might be another reason to smile, because yacht and catamaran charter experts PlainSailing.com have announced a 'best sailing holiday photo of the season' competition, with a top prize of €1,250!
The winning photo will be chosen in November, and should feature a minimum of two people (ideally smiling) plus a yacht or catamaran (either on-board or in the background) – with bonus marks if the boat is in some idyllic location, and with some sunshine!
It's easy to enter – just tag @PlainSailing to your photos when sharing them on Facebook, Twitter or Instagram, and be sure to 'follow' the social media accounts you tag it to. You don't need to be a professional photographer, and anything taken on a smartphone should be plenty good enough.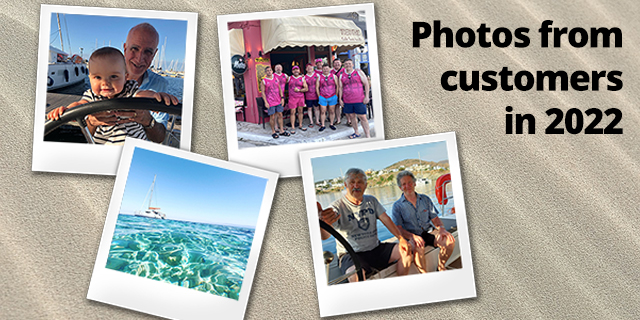 The prize is a €1,250 voucher towards a 2024 week-long yacht or catamaran charter with PlainSailing.com, either in the Med or the Caribbean.
People who have chartered through PlainSailing.com this season might have two reasons to celebrate – their photos might also be selected to feature on the award-winning charter company's Homepage, as well as having a chance to win the top prize.
PlainSailing.com comment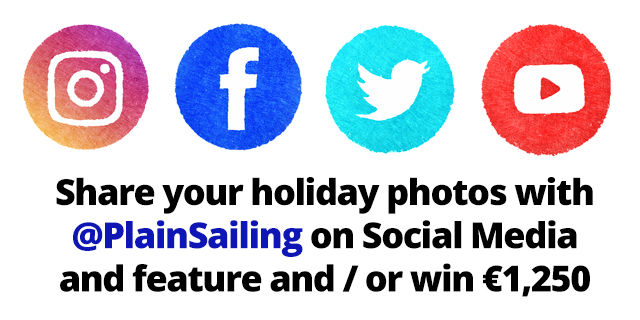 Tommy Tognarelli, co-founder of PlainSailing.com, said ""Easily the best part of this job is hearing fantastic feedback from customers about how brilliant their holidays were, and seeing their best holiday photos - and we're hoping to bring part of that joy directly to our homepage by making our customers holiday snaps front and centre!
"But it's not just our customers' photos we are after – anyone can enter to win a whipping €1,250 off a 2024 yacht or catamaran charter. We want people to have the best possible time on a sailing holiday, and to think of PlainSailing.com when they're doing it!
"The winner will be announced at the end of the season, and we're all really excited to see the results!"
Plainsailing.com
Plainsailing.com