Weekend Sailing In Inverness
Find a Yacht
No need for quotes - search NOW for boats with LIVE pricing and availability
Why Book With Us?
Simple, straightforward process
Outstanding customer service
Friendly UK-based team
Pre-order food, kit or WiFi onboard
Never beaten on price!
Join Our Mailing List
Blog
https://plainsailing.com/blog/latest-news/weekend-sailing-in-inverness
Weekend Sailing in Inverness
Monday, 27th April 2015
We sent two of our team up to Inverness to test out sailing out on the East coast of Scotland - they would definitley recommend it!
As we approached the Marina on Friday night we were a little unsure of what to expect - the charter company had completely stripped the boat ready for it to be coded the following Tuesday, so were really weren't sure what kind of state it would be in! As it turned out, yacht owner James had done a fantastic job of getting it ready for us to take out!
We were on Merlins Magic - a fantastic little cruising yacht that was very comfortable for our voyage! There were only four of us sleeping in the two double cabins, so there was plenty of space in the saloon - more than enough for us to have late-night cheese-boards, whilst having all the charts out to plot our next day's trip!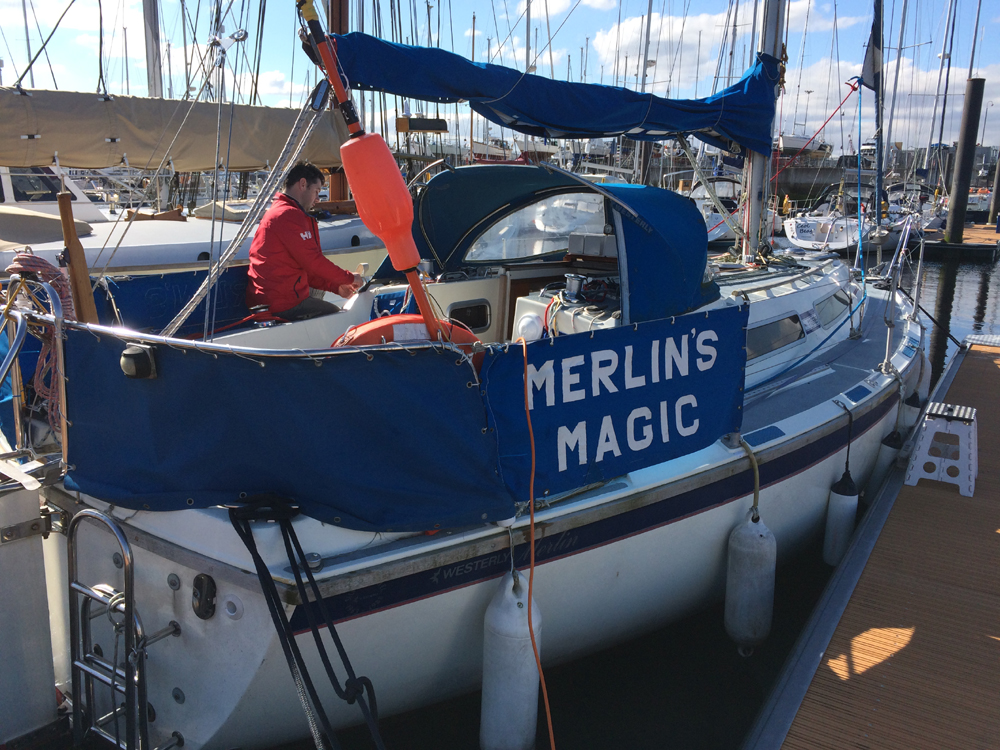 We started off in Seaport Marina, which is a confusing name given that it's on the Caledonian Canal, and not actually the nearest Marina to the sea?! Having negotiated the locks out to the open waters, we headed out underneath the Kessock Bridge, though sadly still with our sails down as it's a narrow channel, and we didn't fully trust ourselves not to run it aground just yet!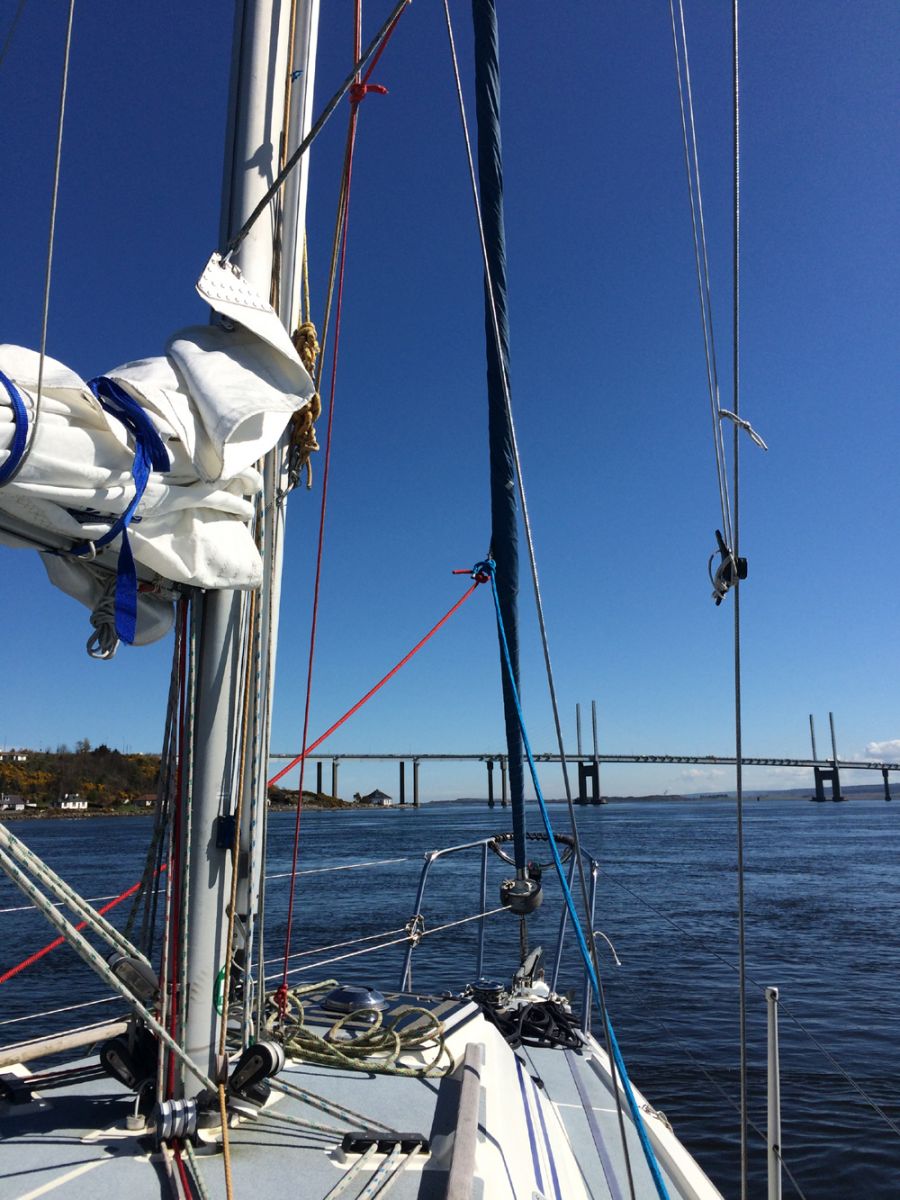 Once we were clear of the bridge we ran the sails up and were practised our tacks long into the afternoon!
Unfortunatley we had to cut short our afternoon sailing because of the tides - if we wanted to get into Avoch Harbour then we could only get in or out in the 2 hours each side of high-tide, because the harbour completely empties of water after this time! The early finish actually allowed us to watch the football in the local pub (something the girl in our group was obviously thrilled about!), and it was surreal coming back to find the yacht sitting on just a pile of sand!?
It was a leisurely start on the Sunday (again the tide's fault!), but that didn't stop us from trying to find the dolphins at Chanonry Point. We were disappointed not to find any around there - we had been practically guaranteed that they would be there - so we set of in search of them in deeper waters! Thankfully we managed to find them our at Riff Bank. There was a group of between 8 and 10 of them, playfully darting each side of yacht, and throwing in the occassional jump for good measure! They are amazing creatures!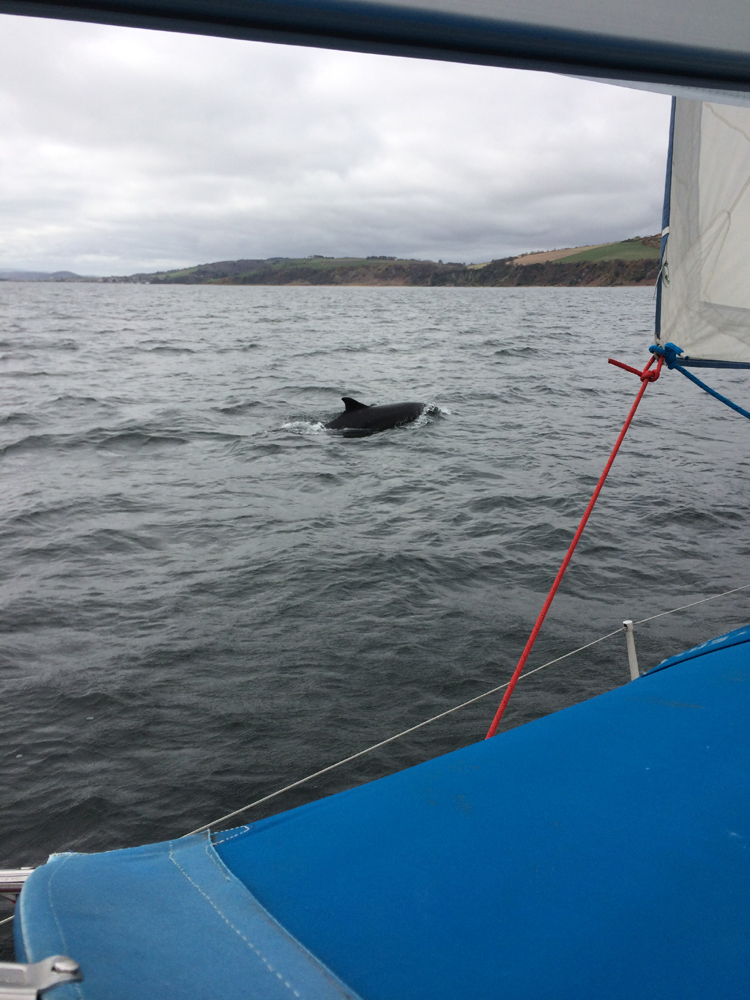 Having found them we followed them back in towards Inverness, where the current from the tide heading to low water made it hard-going, even with the engine on! We crawled back under the Kessock Bridge making just under half-a-knot an hour in Speed-Over-Ground, even though we were at full throttle!?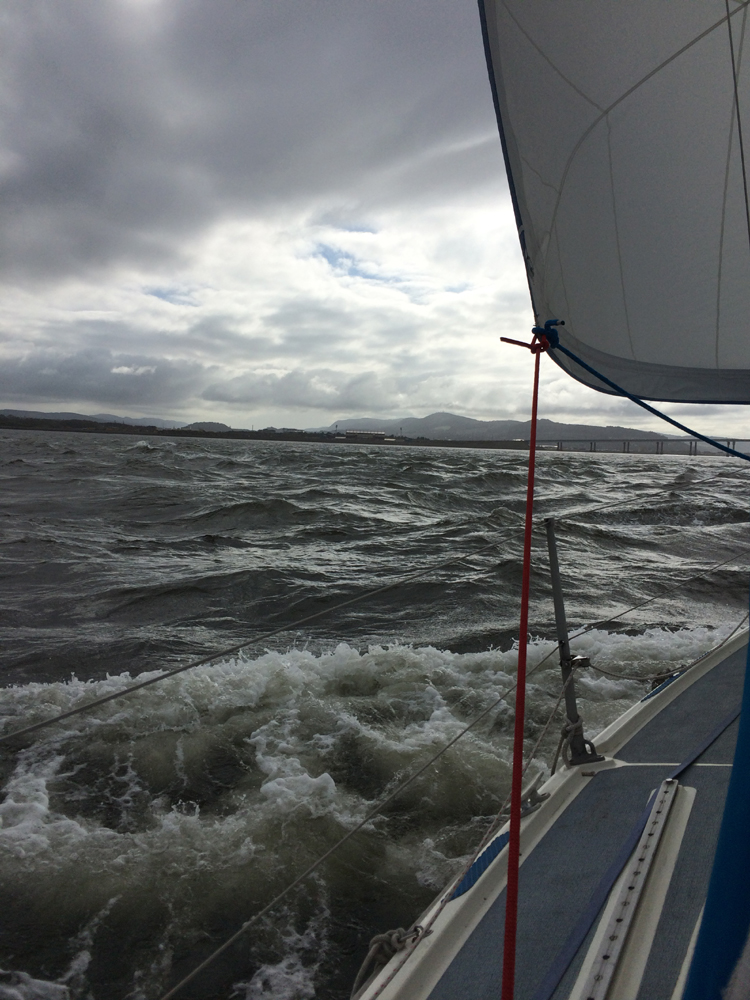 We settled in neatly at Inverness Marina, and had the obligatory pint or two in Hootanannys (a Scottish theme pub), before turning in for the night, knowing that we would have an early morning if we wanted to get some sailing in before we had to hand it back over at 11 o clock!
It was a beautifully calm Monday morning as we pootled along the Beauly Basin, which allowed us to stow the sail as neatly as we have ever done it, and appreciate the scenery, before heading back into the Marina to tidy up, after a bit of parking practice.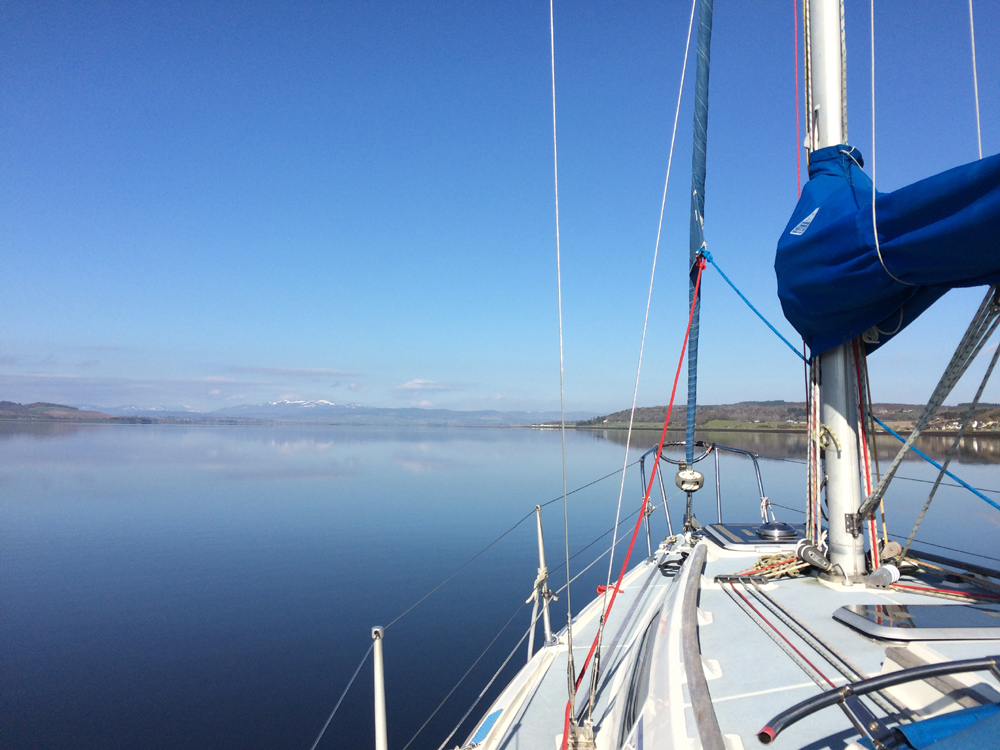 We had a great weekend, and would definitley recommend the East Coast to fellow sailors. As mere Day Skippers we usually sail in the less-tidal areas like the Clyde, but our experience this weekend has given us a new confidence, and a taste for adventure!
Plainsailing.com
Plainsailing.com