We Do Business With People Like You
Why Book With Us?
Simple, straightforward process
Outstanding customer service
Friendly UK-based team
Pre-order food, kit or WiFi onboard
Join Our Mailing List
Blog
https://plainsailing.com/blog/latest-news/we-do-business-with-people-like-you
We do business with people like you!
Thursday, 7th February 2019
Whoever you are, whatever you're after, and wherever you're from, we can help you sort out an amazing holiday – we do business with people like you.
It's the busy booking season, and it's great to see so many people on our site! By the time they reach us, they've already made two brilliant decisions: firstly, that they want to go on a sunny, relaxing, memorable and special sailing holiday, and second, that they want to go with PlainSailing.com.
From all over the world!
We've already been helping people from all over the globe to plan and book their ultimate holiday – we've had bookings from so many countries, and not just in Europe (where we've helped customers from Finland to Turkey, and everywhere in between), but also as far afield as the USA, South Africa, and so much interest from Australia and New Zealand.
Wherever you are in the world, you can trust us, a British family company, to help you organise get your sailing kicks!
No experience necessary – we love working with Newbies too!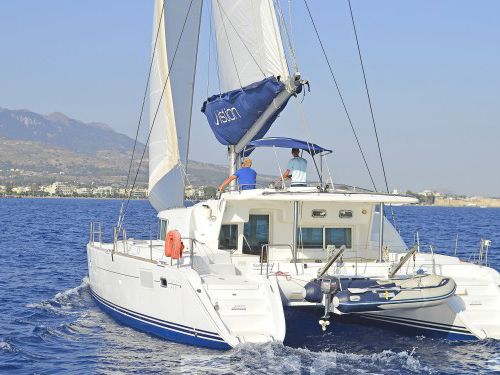 It's always great when we have customers who know exactly what they're looking for, because our comprehensive search tool allows us to quickly find them exactly what they're looking for, but it's also cool to help people who have never been sailing before to understand the score, and transform their dreams or thoughts of 'that might be nice' into a truly brilliant holiday.
Whilst old sailors arrive at our site with wonderful passion, newbies have a real irrepressible enthusiasm which is infectious, and they really appreciate our team taking the time out on live chat or email to guide them expertly through the process of finding their ideal boat and getting it booked.
No question too small – we're absolutely here to help :)
Bareboat or with a Skipper (and Hostess)
In January, almost half of the holidays we booked included a skipper, and 10% included both a Skipper (to steer the ship) and a Hostess (to prepare a couple of meals a day, and to keep the boat, neat, tidy and clean).
So whether you want to do all your own sailing, whether you're qualified (or not), or whether you'd just like to kick back and relax on board your own private yacht or catamaran, then we have the right holiday for you.
So what are you waiting for, search the pink box or catch the team on LiveChat now!
Plainsailing.com
Plainsailing.com