The Most Expensive Marina In The World
Why Book With Us?
Simple, straightforward process
Outstanding customer service
Friendly UK-based team
Pre-order food, kit or WiFi onboard
Join Our Mailing List
Blog
https://plainsailing.com/blog/latest-news/the-most-expensive-marina-in-the-world
The most expensive marina in the world?
Wednesday, 3rd October 2018
As part of our expansion from Greece and Croatia to now offering bareboat and skippered yacht and catamaran charters from France, Italy and Montenegro, our team have been busy researching the cruising grounds right across the Med – with some interesting results.
Whilst the Greeks are fans of pricing low (Average: €35 a night) to encourage you to sail to their local port or marina (and 'invest' your money in their local bars and tavernas instead), in Croatia and Montenegro, the prices are set higher than you'd like (average: €70 a night) so that their serious multi-million or even billion-pound investments in developing marinas across each country can start to slowly pay off.
It's quite a jump from the berthing fees we're used to in Greece, but then, the Greeks haven't been investing too heavily in marinas over recent years.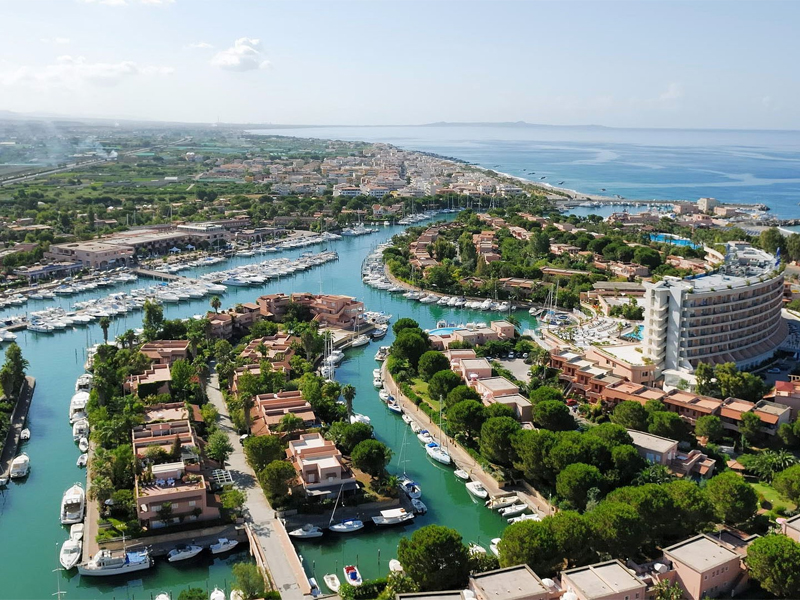 And if you thought that Croatia was expensive, then now might be a good time to look away now. In Italy, whilst there are some historic marinas that have very reasonable prices, there's also been some serious money flowing into the development of lavish marina 'resorts', complete with hotels, shopping malls, holiday apartments and even private beaches – such as at our bases in Salerno, Portorosa and Follonica (and soon to be at our base in Marsala in Sicily). They're not state-owned, so they need to make a profit somehow.
The average marina fee in Italy is €80 a night, but there are some super-desirable places (think Capri, Ischia and Amalfi) where they will charge you upwards of €150 for a single night in their marina – and that's even for a smallish boat. But then, you are staying in seriously popular places, where the average hotel room would be upwards of €250 a night, so it makes sense that the prices for a berth right in the thick of things might reflect that.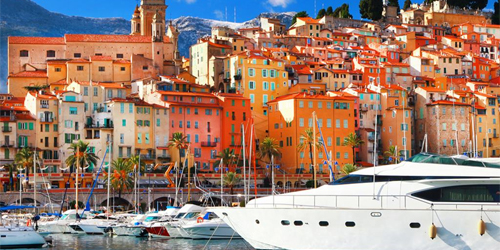 But there are places in France that can top even that. The average price for France on the whole is around €70 a night, but if you just take an average price for the French riviera (that is, the South-east coast of France) then you'll find an average berthing fee of €100 a night) – but again, that is with staying in some of the finest parts of Cannes, Nice and Saint Tropez. Indeed, often the marina is the most desirable place for land-lubbing tourists to stay, because they can stroll around, admire the boats, and dream of a life at sea.
But can you imagine how much it would cost you to spend the night in Monte Carlo to have prime seats for watching the Formula 1 racing cars whizz past the end of your boat, live from the comfort of your own yacht or catamaran cockpit, and within eye-sight of the pit-lane?
Well, berths are allocated by ballot, and for a minimum of the whole week, but a 'zone 1' berth for a yacht smaller than 19m will set you back over €10,500 – or €1,500 a night! If your eyes are already watering, you're going to explode when you hear that it's going to cost you €125,000 a week to moor up your 120m+ superyacht in the marina… But what a place to spend the night that would be!
Plainsailing.com
Plainsailing.com