Sir Rkj The First Modern Sailing Hero
Why Book With Us?
Simple, straightforward process
Outstanding customer service
Friendly UK-based team
Pre-order food, kit or WiFi onboard
Join Our Mailing List
Blog
https://plainsailing.com/blog/latest-news/sir-rkj-the-first-modern-sailing-hero
Sir RKJ: the first modern sailing hero!
Wednesday, 5th August 2015
Years before Ben Ainslie was even born, there was another British man who ruled the seas: a man who inspired generations of sailors, and who was the first person to sail solo around the world!
He is now known as Sir Robin Knox-Johnson, after adding a knighthood to the honour of being the only three-time winner of UK's 'Yachtsman of the Year!' But what is his story?
Born in London, and the eldest of four brothers, RKJ was a hardy young man with a competitive and ambitious spirit. Initially hardened to high seas and battles by a career that commenced in the merchant Navy, RKJ developed a taste for adventure, completing multiple excursions in boats which would still be considered challenging today.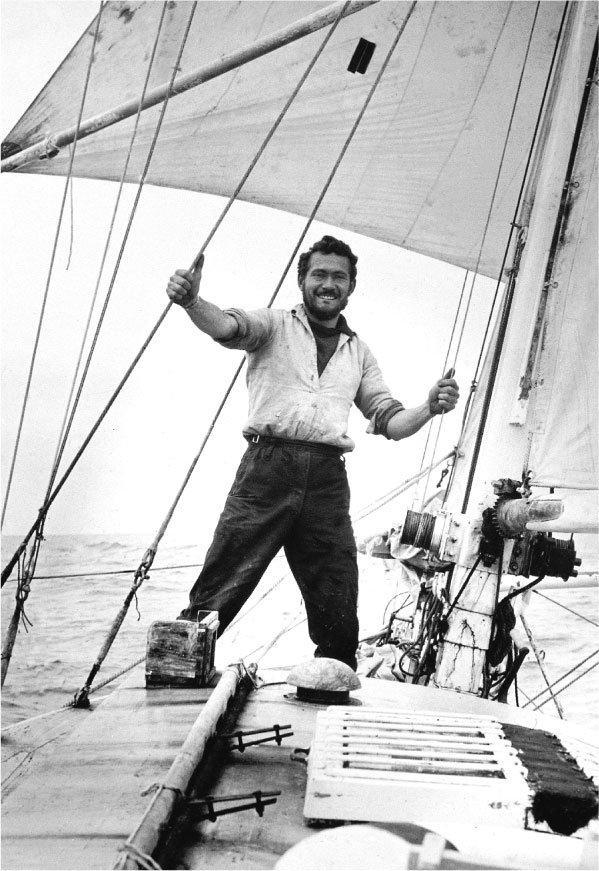 In 1965 he started sailing from Bombay, India back to the UK – it was a solo voyage that lasted THREE years (though mainly because he had to stop in South Africa for a year or two to earn enough money to complete the rest of his journey!)
It must've been a remarkable trip, because the following year RKJ was one of nine competitors who attempted the Sunday Times Golden Globe race – a race to be the first person to complete a solo circumnavigation of the Earth – from Falmouth, down below South Africa, Australia and South America, and back to Falmouth. RKJ was the only one who finished the race, showing extreme mental and physical toughness after just over ten months away at sea!
Overnight, he became a global superstar (in sailing terms), and he has since spent much of his career in developing sailing for the masses – including assisting with the founding and development of the Clipper World Yacht Race, being President of the Sail Training Association and The Cruising Association – as well as continuing to push the boundaries of sailing: he completed the fastest circumnavigation of the world in 1994 in an astonishing 75 days!
Sir RKJ was knighted for all his fine work in 1995, and must really enjoy spending time alone on a boat – he completed another solo circumnavigation in 2014, when he was 75 years old!
Sir RKJ is our sailing hero - who is yours? Tweet us @plainsailing
Plainsailing.com
Plainsailing.com