Why Book With Us?
Simple, straightforward process
Outstanding customer service
Friendly UK-based team
Pre-order food, kit or WiFi onboard
Join Our Mailing List
Blog
https://plainsailing.com/blog/latest-news/out-on-the-water
Out on the Water
Thursday, 13th August 2015
Our round-up of behind the scenes continues... It doesn't get more exciting than being out in the water on the Press Boat!
With the previous day's sailing cancelled completely, places in the press boat were hard fought for, so it was brilliant to be offered a sail out in the morning.
After jumping on board, we're a little surprised at the number of photographers who are here too - all vying for that perfect shot of the yachts. With the sun shining, and the wind blowing, I'm sure there are some fantastic snaps taken by the photographers, who are mainly freelancers, though one or two of them are working for Yacht Power magazine and the local paper.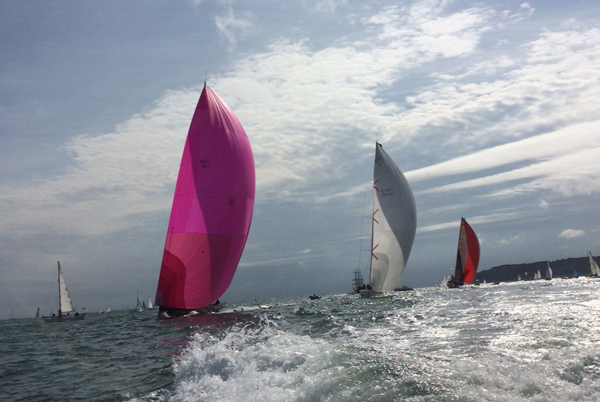 We start off by following the big boys - the massive class 1 yachts - who have their spinnakers in full flow almost as soon as the starter hooter goes. After a few frantic photos, we're off chasing the start-line of another race, well, all the other races!
We track down the start-line of the class 4s, class 5s, contessas, quarter-tons and class zeros, each time hanging around long enough to hear the referee's preparatory signals, though all camera lenses are focussed on the mass start that will see 20+ yachts charge across an imaginary line and off into the distance.
The press boat isn't the most salubrious of boats, especially as you hurtle towards a different start line, and they leave you clinging on for dear life, but it gets some of the best views of the racing, and it's crazy to see the hundreds of boats out on the water all narrowly missing each other by the slimmest of margins!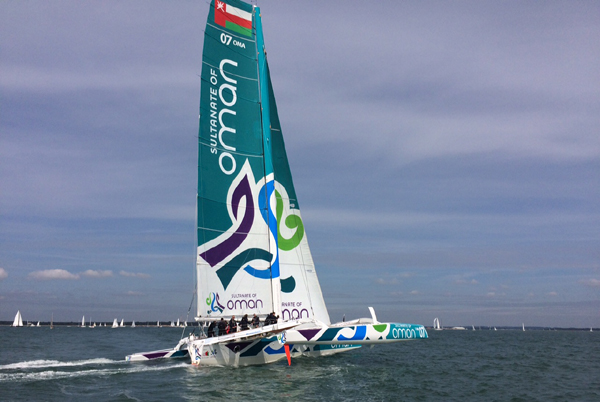 We're called back after all the classes are underway, with a second press boat outing in the afternoon for people to take in the racing, and how it affects the overall results.
Whilst we're catching our breaths on the way back in, we're treated to a quick glimpse of the Oman catamaran with its foils out, looking glamorous. I would love to have a look inside!
Plainsailing.com
Plainsailing.com