Why Book With Us?
Simple, straightforward process
Outstanding customer service
Friendly UK-based team
Pre-order food, kit or WiFi onboard
Join Our Mailing List
Blog
https://plainsailing.com/blog/latest-news/christmas-at-sea
Christmas at Sea
Friday, 11th December 2015
Ever wondered what it would be like to be on a boat at Christmas? We asked two of our friends people to share their (very different) experiences:
Mike
Christmas on a boat can be amazing, because it can be so very different – but a lot depends upon who you're with and where you are. I was so lucky that I've been sailing near the Antarctic for Christmas. Yes, it was very, very cold (you had to put three jackets on to feel brave enough to take the helm), but the scenery was quite literally stunning.
With the incredible views of icy cliffs and penguins, and the cosiness of the cabin, the whole day was brilliantly special. We were only eating tinned turkey (which we'd set aside since September for Christmas day), but it tasted magnificent after a couple of weeks without any meat, let me tell you! It was a real privelage to be on a ship at Christmas, and nothing beats sailing a ship on christmas day!
Sarah
I've spent Christmas day out in the Atlantic Ocean. We'd been expecting to head across to Madeira the week before and to be relaxing in a marina for christmas, but the weather conspired against us, so we were still at sea.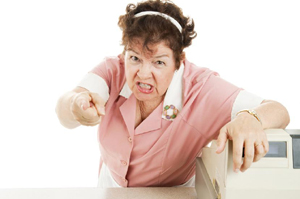 I was working on a yacht as part of a two man crew for a very demanding owner and his awful friends - which basically meant we were chasing around the ship all day, pulling ropes to help us get to Madeira faster one minute, dishing out Champagne to whichever of the guests had rudely clicked their fingers at us the next, and then rushing below to baste the turkey.
It was basically awful: we were massively understaffed and woefully underpaid. It was the worst Christmas I've ever had. It says a lot that my favourite part of the day lasted two minutes and was when me and my crew-mate stole one of their mince pies and pretended to both be cleaning the heads so that we could sit together and eat it! Not a merry Christmas - and I've still not been back crewing a yacht since!
Have you spent christmas at sea? What did you get up to?
Plainsailing.com
Plainsailing.com