Find a Boat
LIVE
Pricing & Availability
Search NOW
https://plainsailing.com/blog/free-navily-com-premium-with-each-booking
FREE Navily.com Premium with each booking!
Wednesday, 29th March 2023
To help you make the most of your sailing holiday, we're including FREE annual subscription to Navily.com Premium!
Wouldn't it be useful if you had a map on your phone of all the anchorages nearby? It really would, because then you could quickly see the different options available, how far away they are, and where you could spend the night.
Navily.com Premium...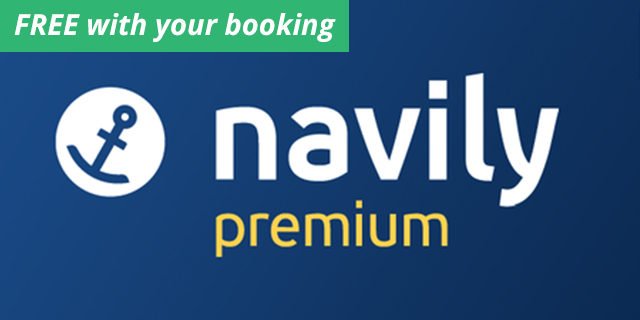 But wouldn't it be even more useful if you could then find out more information about the anchorages, such as what the ocean floor is, and a score for how well the anchorage will protect you from the current wind and tides? Reviews and photos from other people who have stayed there? Live weather, and accurate forecasts of the wind and tides at that exact spot for the next 72 hours?
Maybe once you've found a place to go, if it's a marina, you might like to book a berth there to save racing to get there? Or maybe you'd like a route-plan to show the best way to get there, and a guesstimate of how long it will take you to sail there?
And if you're at sea, it might be useful to have the data available offline, so you don't have to worry about signal when you're in some remote bay?
Sounds good? Well, the good news is that you've just described Navily.com – this is what their premium service does.
...included FREE with every booking!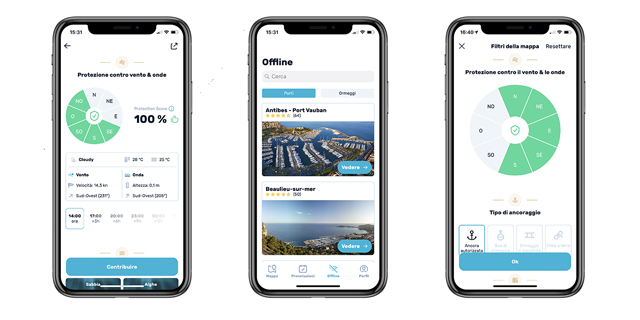 And the even better news is that PlainSailing.com offer FREE annual subscription to Navily.com Premium with every weeklong charter.
To redeem, just make a booking and reply to our confirmation email asking about activating your free Navily.com Premium subscription.
Plainsailing.com
Plainsailing.com