Find a Boat
LIVE
Pricing & Availability
Search NOW
https://plainsailing.com/blog/completing-check-in-and-check-out-for-your-boat
Completing check-in and check-out for your boat
Thursday, 24th May 2018
What happens when you arrive at the marina to take control of your yacht or catamaran? And how do you formally hand it back? Check out our guide below
You'll already be in the holiday spirit when you arrive at the marina, but there's the 'check in' process to complete before they hand over the keys for your own multi-thousand-pound yacht or catamaran.
If you've never chartered a yacht or catamaran before, it might seem scary that you'll soon be responsible for looking after a boat that might be worth more than your house (a 3-year-old Bavaria 41 will set you back more than £150k, whilst a newish Lagoon 450 catamaran will make a half-a-million-pound dent in your wallet).
Hopefully when you arrive in the marina, you'll know where to head to find your charter operator (from the information in the PlainSailing.com final pack). You should also have already completed a crew-list and sent electronic copies of your qualifications to our team in advance of the charter date (don't worry – we'll remind you).
THE CHECK-IN PROCESS
This is a general guide of how the check-in process works, so some aspects may vary slightly by charter operator:
1. Sorting out the paperwork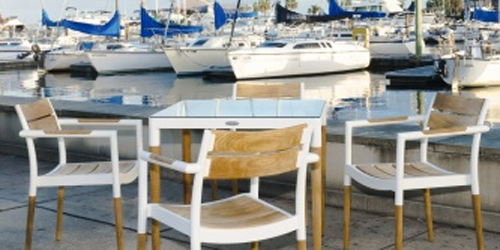 The charter operator will expect to deal with whoever is going to skipper the boat (since they'll normally be the ones signing most of the paperwork).
Firstly, they'll request to see everyone's passports (just to confirm the crew-list we supplied them is correct, as you can get in trouble with harbour authorities if it isn't), and might even make copies of them.
Secondly, they'll request to see your sailing qualifications (we try and speed this up by sending electronic copies in advance, but they also like to inspect the originals, too).
Thirdly, they'll sort out the security deposit – this means placing a 'hold' on a credit card for the security deposit amount, similar to a hire car charge. If you return the boat in perfect condition next week, then they'll refund the deposit in full. If not, then they will deduct the value of the damages from the security deposit, and bill your credit card.
(Incidentally, we can help you arrange Security Deposit insurance to protect your security deposit if you are worried about all this hitting your credit card).
Finally, they'll get the skipper to sign a few forms to confirm taking over control of the boat, then hand you a copy of all paperwork (to keep on the boat and to present to harbour authorities if they ask to see it), and you're ready to get on the boat!
2. Getting familiar with the boat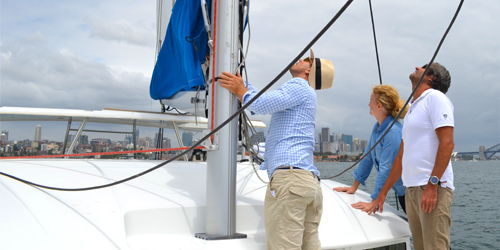 After being escorted or pointed to your boat, you can load all your bags on-board, have a look around, pick cabins, and unpack.
At some point, a member of the charter operators team will come on-board to go through a formal boat hand-over process – this is walking around the boat and helping the Skipper (and whoever else cares to watch) to get familiarised with the boat.
They will quite literally show you the ropes (which is where the phrase is derived from) to let you know how to hoist the sails, and the familiarisation will include showing you how to start and stop the motor, how to use the GPS and VHF, what revs works best for the engine on this particular boat, as well as showing you where everything is stored – from the spare fuel and the life-jackets to the emergency tiller and the tool kit.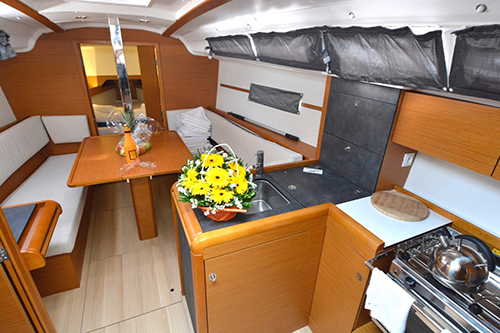 They'll also show you the inventory of glasses, pots and pans in the galley, and demonstrate the outboard - if they don't automatically demonstrate the outboard in action, it's almost always worth asking them to. In fact, it's a good general rule to try out all of the kit you have on board before you leave the home base, just to make sure it works. Likewise, check you have enough plates, bowls and glasses for your crew – the last crew might not have owned up to breaking of these, and they're lower priority for charter operators to check and count each week. If there's anything missing, now is the time to shout out.
At the end of all this, they might get you to sign on a clip-board to evidence that they've completed this formal handover (but they don't always).
Once you're happy with the boat (and you should be, because we only work with operators who we trust), then it's yours for keeps – enjoy! But look after it!)
THE CHECK-OUT PROCESS
Hopefully you'll return to the base marina with a giant smile on your face and a deep sense of relaxation – coupled with some sadness that you'll have to hand the boat back and return to your life on land. The check-out process is usually a little quicker than checking-in, and works as follows:
1. Inspection of the hull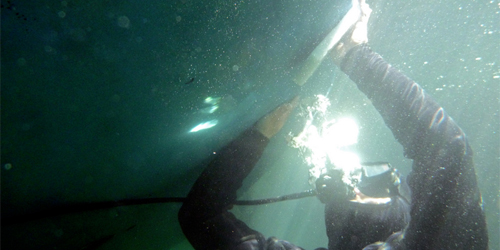 You'll be asked to return the yacht before 5pm or 6pm the day before you check-out – you'll be checking out reasonably early in the morning, so there wouldn't be any time to sail tomorrow anyways.
Having the yachts in the marina means that the charter operator a diver to swim around them all and inspect the hulls for any damage that you may have caused, and to make sure that the boat is still going to be seaworthy for the next set of charterers, who arrive tomorrow.
You probably won't hear about the report from the diver until the morning, so just sit back and enjoy your last night on the boat.
2. Inspection of the rest of the boat
The following morning, after moving all your kit off the boat, the charter operator will inspect the rest of the boat – essentially checking for any other signs of damage that might have been caused by you and your crew. Usually, this is a light-touch inspection to check that everything is vaguely where they left it, and still in reasonable nick (but they do expect some wear and tear on the boats), but it does vary by operator and how much time they have to turn the boats around - there have been instances where they perform very thorough inspections, but similarly, there have been instances where they spend ten seconds on the boat before saying that everything is fine.
This is when they'll find that you're missing a fender, have scratched the chart table, burnt holes in the upholstery, etc…

3. Calculating any deductions and signing off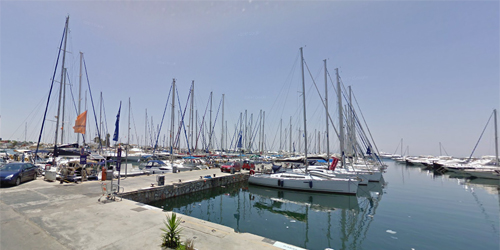 After performing the inspections, if there is any damage, they'll come up with a value for it, which should be a reasonable price to repair or replace the damaged item. Often this is only an estimate, so it is open to some negotiation, but we trust our charter operators not to charge excessive amounts. Make sure you agree with the damage done, and the valuations.
If there are any deductions (which is happens on only about 10% of all charters) then they'll ask if you prefer to pay in cash or for it to be deducted from the security deposit on the credit card. If you have charter deposit insurance, be sure to get an itemised receipt of any damages and values, as the insurer will want to review this paperwork (and may even go back to the charter operator if they disagree with anything).
After any deductions have been paid, there's normally one last form to sign before the boat is officially theirs again, and you can take a big sigh of relief.
Pick up your bags, grab an ice-cream, and have a safe onward journey.
Plainsailing.com
Plainsailing.com