Find a Yacht
LIVE
Pricing & Availability
Search NOW
https://plainsailing.com/blog/charter-a-foil-in-croatia
Charter a foil in Croatia!
Thursday, 8th December 2016
Our boss just returned from another fruitful visit to Croatia (Sretan Bozic to our readers and partners over there, by the way!), and mentioned some amazing news: one of our partners in Croatia is currently seriously thinking about adding a foiling yacht to their fleet!
This is great news, as a foil is basically the ultimate plaything for a sailor!
Literally everyone in the office this morning has been salivating over pictures and videos of foiling ships – including that latest footage from Alex Thomson on the Vendee, and we're all agreed – it looks amazing, and we'd all LOVE to give it a go.
Foiling basically makes you super-rapid across the water because there's little or no water resistance - the boat literally flies above the water!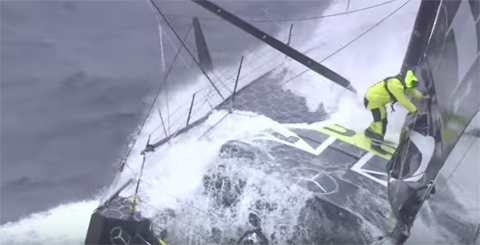 Until now, they've been the preserve of super-rich, or really hard to get on, so to have one available to charter for a week in Croatia would be a dream come true! It would be AMAZING!
Email us if you're as excited by this as we are, and we'll keep you posted!
Plainsailing.com
Plainsailing.com