Find a Boat
LIVE
Pricing & Availability
Search NOW
https://plainsailing.com/blog/book-now-for-2024
Book now for 2024!
Friday, 8th September 2023
Get a boat sorted for next summer with early-booking discounts and just 25% deposit!
If you've come here looking to get a sailing fix, then there's still a few weeks left of sunshine in the Med, and prices in late September or early October always offer great value – with even big and luxurious catamarans available for under €3,000!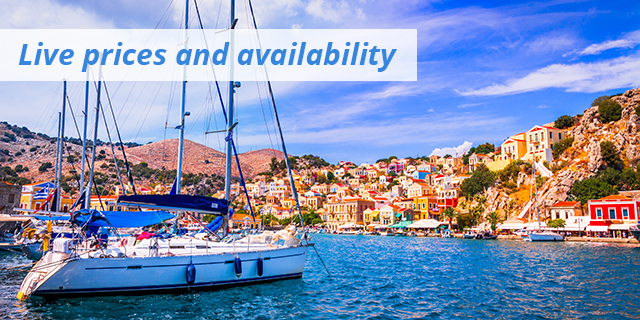 Live prices for 2024!
If you don't think you'll be able to rally a crew in the next six weeks though, then don't worry, because you can still start planning - we've now got live prices and availability for the 2024 season! And right now, all the best boats are still available… Search in the pink box for yachts and catamarans in Greece, Croatia, Italy, Turkey or elsewhere in the Med with some great early-bird discounts.
Super-low deposit - pay just 25% now!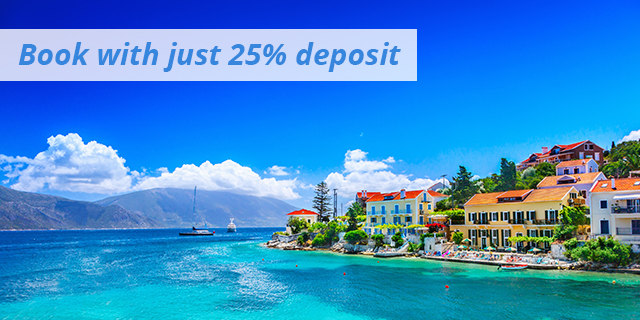 As well as great prices, we also have a great offer - you can book any yacht or catamaran on PlainSailing.com with just 25% deposit! There's a further 25% due in February 2024, and the rest is due 6 weeks before the charter start date.
Where should you sail?
If you're not familiar with PlainSailing.com, then why not have a click around? We have comprehensive Destination Guides for each of our bases around the world, which give you a wealth of information about the location, as well as a suggested itinerary to give you some idea of where you can sail to, and the best bits to see in the area. It's a great starting point to try to decide whether you'd like to sail there!
What's HOT for 2024?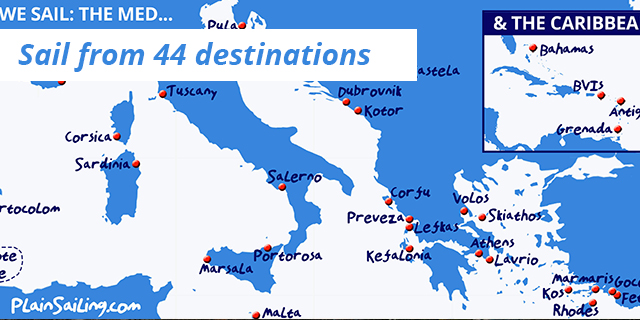 Greece and Croatia are perennial favourite sailing destinations, so if you haven't sailed in both of them yet, then it is worth switching and trying sailing there – they are both great places to sail, and offer slightly different versions of incredible.
If you've done Croatia and Greece to death, then our hot destination for 2024 is sailing in Italy, where you'll find your sailing is complemented by fantastic food and wine, and plenty of fashion, style and culture thrown in. You could Sail from Salerno for the stunning Amalfi coast, or Sardinia for the idyllic Maddalena islands. Again, it's slightly different from sailing in Greece and Croatia, but certainly just as brilliant!
Next steps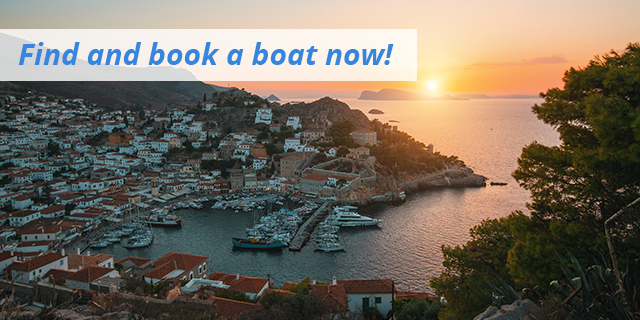 Get on this! So:
1. Enter some dates and a location you really want to sail around into the pink box and click search to find a list of available boats with live prices.
2. Take the price and the idea of an inspiring place to sail to your friends, and get them to sign up.
3. Get it booked - and pay just 25% deposit!
Plainsailing.com
Plainsailing.com