Find a Yacht
LIVE
Pricing & Availability
Search NOW
Why Book With Us?
Simple, straightforward process
Outstanding customer service
Friendly UK-based team
Pre-order food, kit or WiFi onboard
Join Our Mailing List
https://plainsailing.com/blog/all-catamarans-great-and-small
All Catamarans, Great and Small...
Friday, 6th September 2019
Charter Catamarans on PlainSailing.com come in all sorts of shapes and sizes – from a cosy 3-cabin 38 footer to a masterful Lagoon 620, complete with her own crew!
Catamarans are the IN thing in the chartering world right now, and everyone is either thinking about trying one or has tried one over the last couple of years. People said that they would just be a fad, but walk into any marina bar in the Med and you'll find plenty of converts – including me!
Bigger = Better
Whilst the sailing side of things is slightly different - and certainly less exhilarating than when you're on a yacht - they more than make up for it with the massive amounts of space on board. There's so many different places to sit, lie down and relax. There's enough space to move around the boat without climbing over the rest of the crew. There's even enough room for kids to hop, skip and jump and burn off some energy on board, so they don't go stir crazy!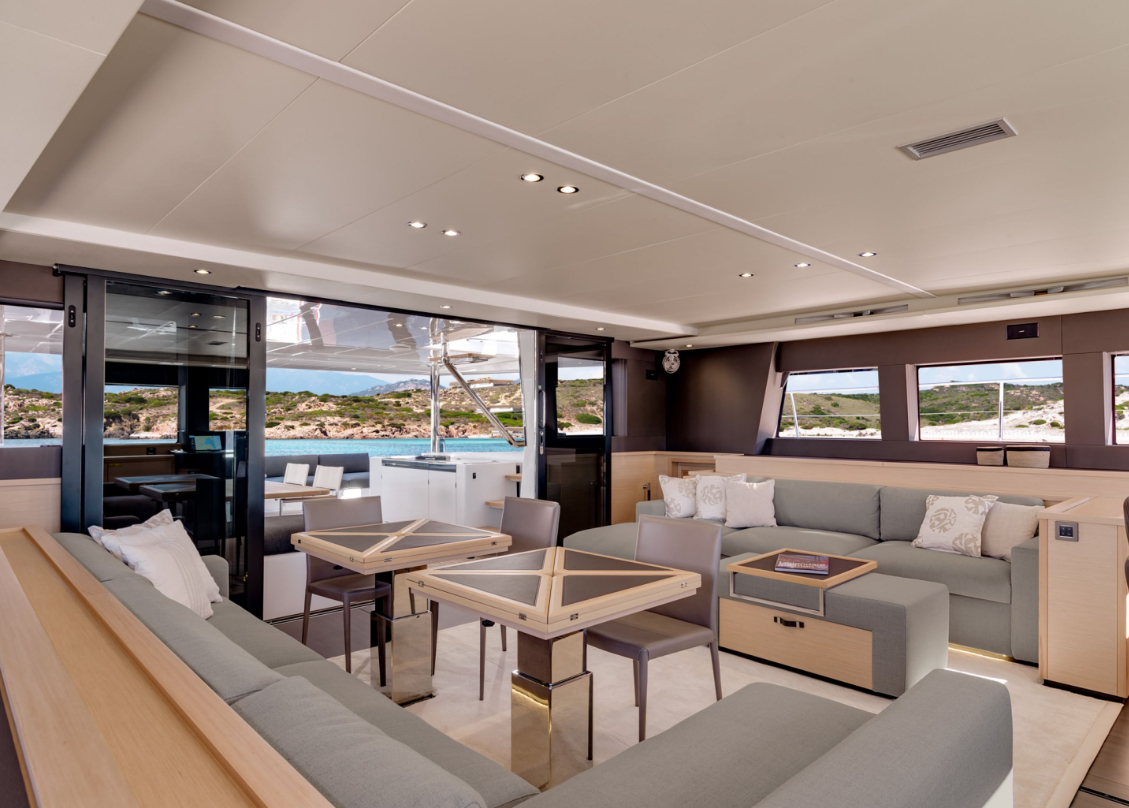 And that's just the space – catamarans are also better equipped to make life at sea as comfortable as it can be – with the latest boasting dishwashers, washing machines, microwaves, fridges and freezers, coffee machines, water makers, and all other sorts of mod cons.
Small, but not small
Because of their width (being almost twice as wide as a yacht, although yachts are now also starting to get wider, and the way that sleeping cabins occupy the lower deck in the hulls, then you'll find even the smallest 38 foot catamarans, like this Lagoon 380, boast four double cabins (or three if there is a monster double-sized 'owners cabin' like on this Lucia 40) – which means that they can be expensive per head to charter if there are only a few of you.
Stepping things up, we offer hundreds of 40+ foot catamarans, like this Lagoon 42 from Athens, which, more often than not, also come complete with 'skipper cabins' for one or two members of staff to accompany you (or to get foisted on to the shortest member of your crew – though they also get the benefit of having their own room, so it's not all bad).
What a dreamboat!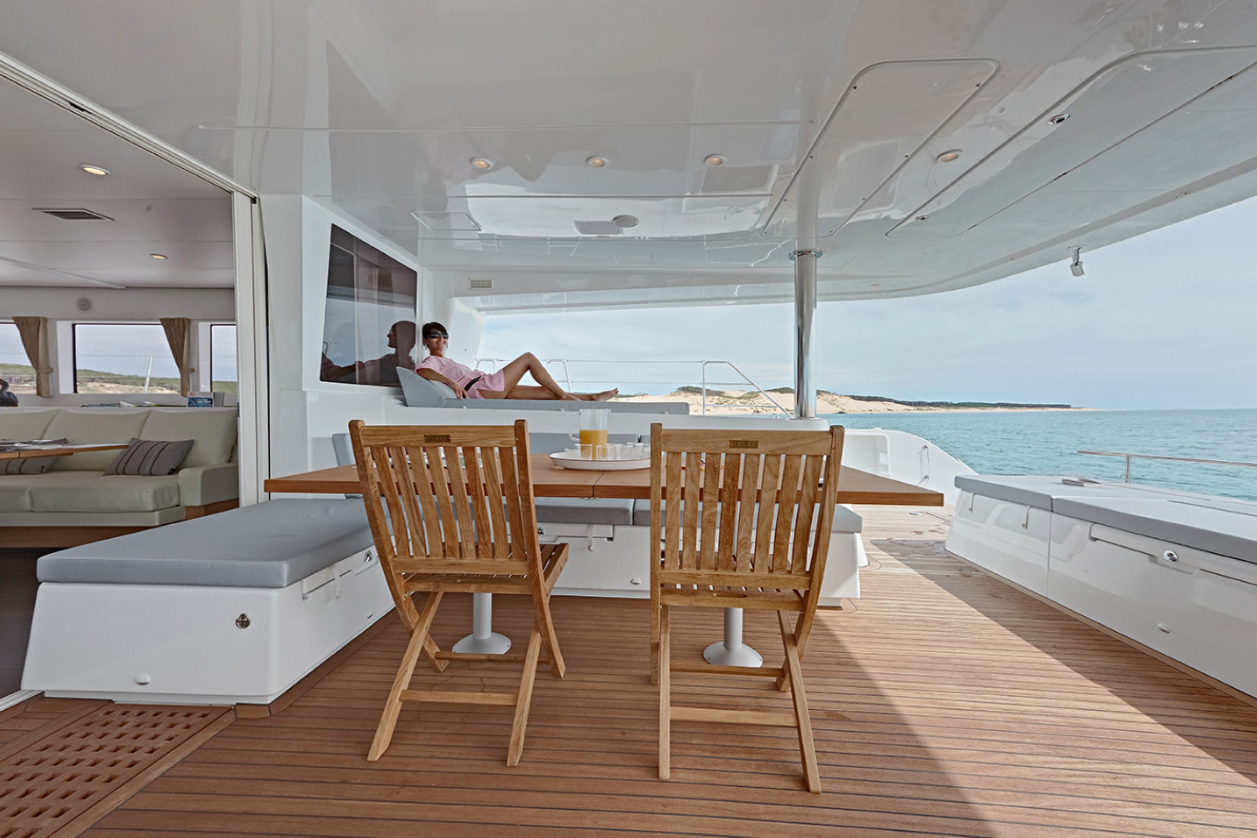 From 45+ foot (say, a Lagoon 450, Nautitech 46 or a Saba 50) then there really is an amazing amount of space above and below deck. When you're helming one of these, it almost feels like you're driving around on a five-a-side football pitch. You're honestly spoilt for choice for places to lie in the sun!
And at the top end of our current range, the superb Lagoon 620, which has an incredible amount of space (You could get three or even four families on this one!), and amazing array of features - and the price includes a skipper and hostess. What an amazing holiday you could have on that! (but it wouldn't be cheap...!)
Plainsailing.com
Plainsailing.com