Why Book With Us?
Simple, straightforward process
Outstanding customer service
Friendly UK-based team
Pre-order food, kit or WiFi onboard
Join Our Mailing List
https://plainsailing.com/blog/we-had-such-an-amazing-week-thanks-plainsailing-com
We had such an amazing week! THANKS, PlainSailing.com!
Thursday, 30th May 2019
It's great to hear from our happy customers – this customer was sailing along the majestic Amalfi coast in Italy last week and had a wonderful experience!
Hi. Just to say THANKYOU for our sailing holiday in Italy last week – pretty much everything was perfect, and we had such an amazing week.
From the first minute, when the transfer you arranged was stood waiting for us at the airport, you really took care of us, and the whole crew were very impressed by how accessible and responsive your fantastic team were. As well as the transfers, your team were so helpful in sorting out the safety netting and outboard motor for us, as well as charter deposit insurance. Everything seemed so well organised, and Tommy, Adi and Dora were all very helpful.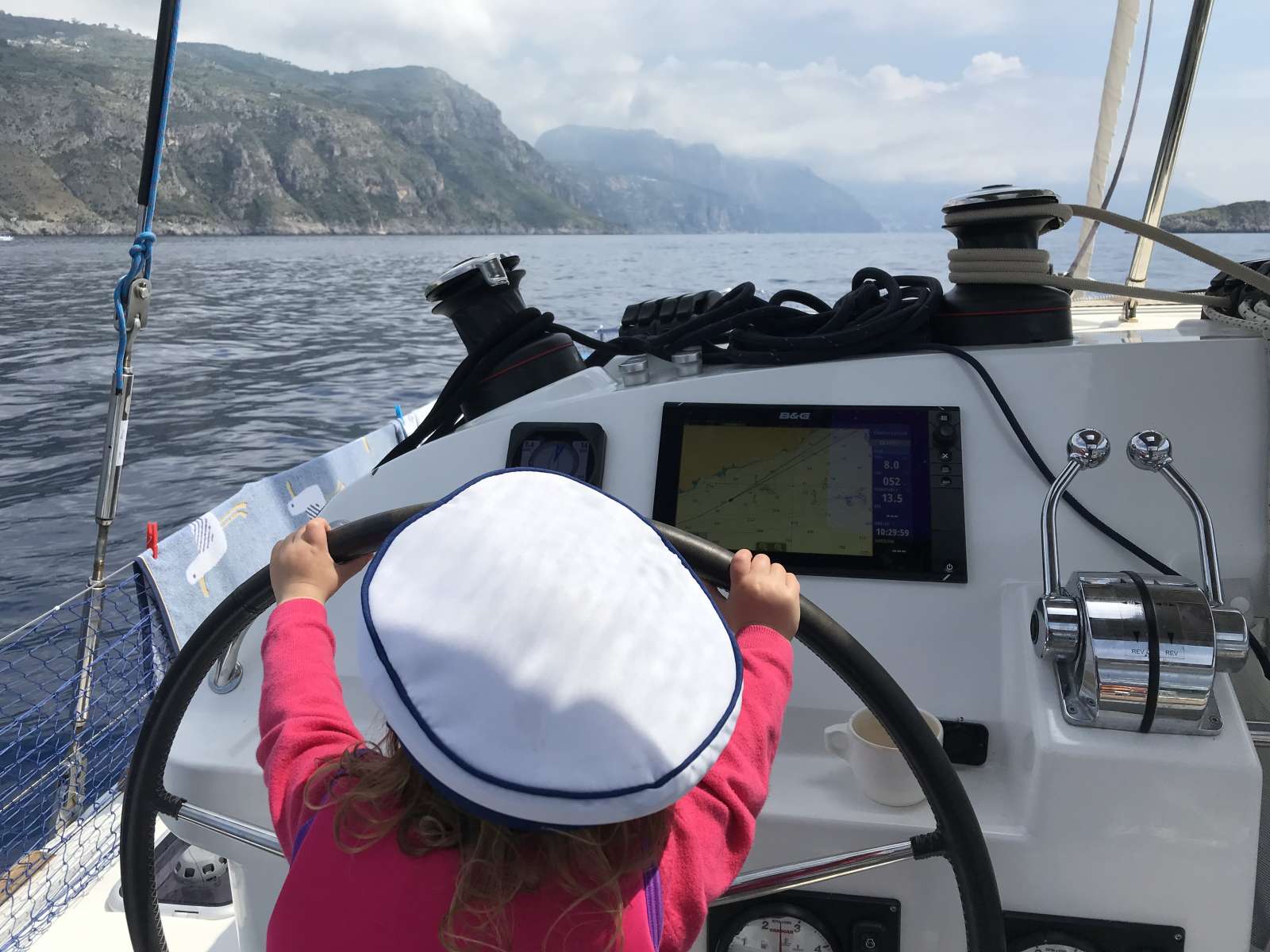 We also loved the gifts you sent (our daughters loved playing with the captain's hat!) and the guide book and log book were really useful and helped us to work out a route and the best bits in advance.
The holiday itself was wonderful: most of the crew had already been to the Amalfi coast by land before, so we knew how beautiful the small villages there are, but were still blown away when you get to see them from the sea. We stayed overnight in Amalfi – what a splendid way to spend the first night!
Over the course of the week we had so many highlights, and went to so many beautiful places – sailing into Sorrento, anchoring for the night off Marina Piccola in Capri, Positano, Ischia, and so many more places.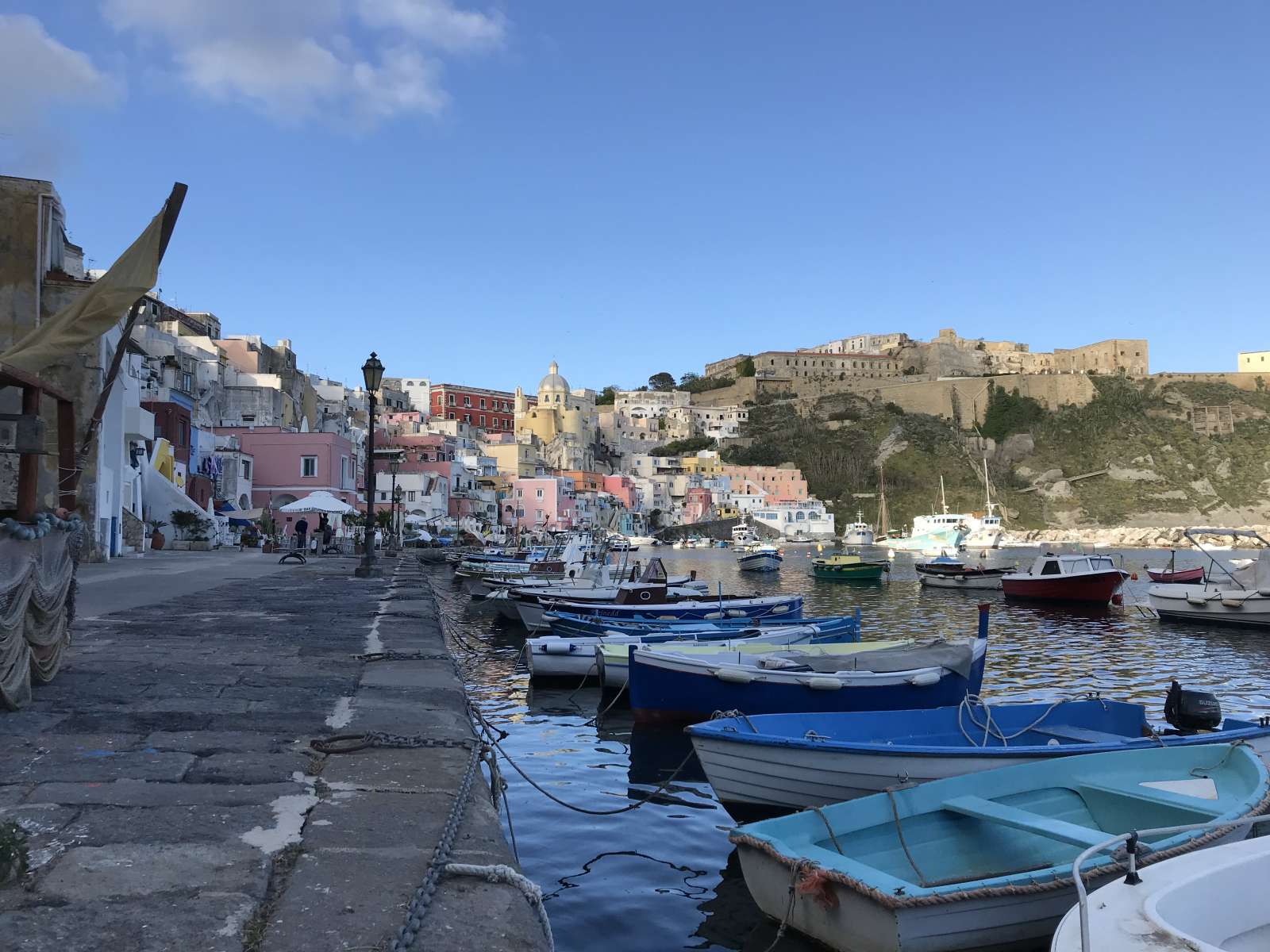 The absolute highlight had to be your top pick of Corricella on the island of Procida where the colourful houses are even better in real-life than they are in the pictures.
Of course, it wasn't just about the places, we also saw dolphins on two days (There is never been so much clamour on deck than when someone shouts "Dolphins"), there was beautiful sunshine, there was fair winds, and there were beautiful clear blue seas (albeit a little cold for me personally to get in!).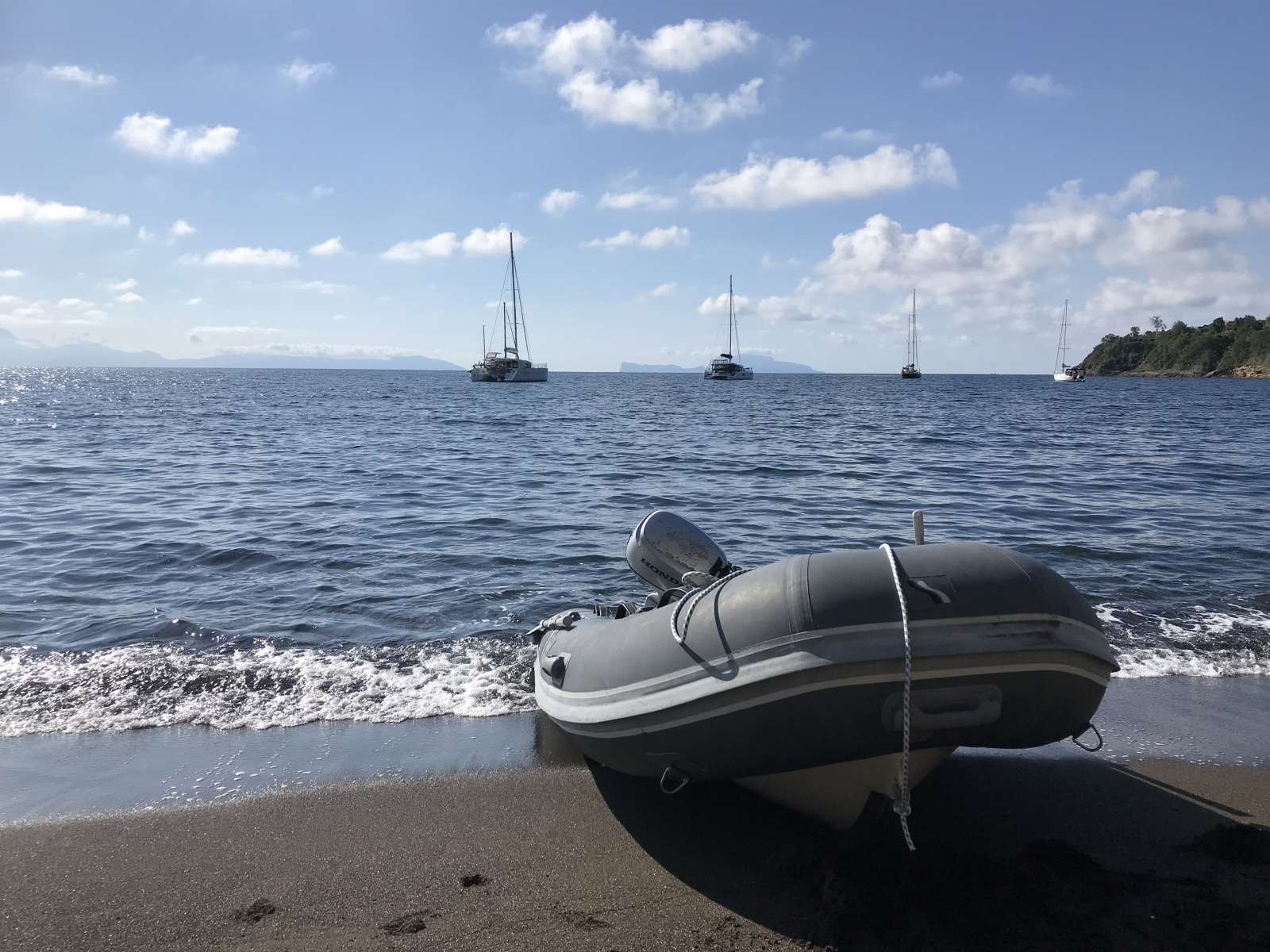 Our crew were all fantastic, we all had a blast together, and we can't wait to spend another week of sailing together again soon. It really was a brilliant and memorable trip – the kids also felt the trip was magical, and our 3 year old started crying when she realised that we were going to leave the boat and our island-hopping lifestyle.
Thanks again for all your organisation, and for truly making it our holiday PlainSailing all the way. I cannot recommend you highly enough, and I'll definitely see you next year!
Share your sailing holiday with us and get £50 off your next sailing holiday!
Plainsailing.com
Plainsailing.com