Why Book With Us?
Simple, straightforward process
Outstanding customer service
Friendly UK-based team
Pre-order food, kit or WiFi onboard
Join Our Mailing List
Blog
https://plainsailing.com/blog/latest-news/size-matters
Size matters?!
Thursday, 16th July 2015
Sailing has evolved massively over the years – from the days of standing on ramshackle rafts, and making sails out of leaves, through to todays high-tech carbon fibre beauties. Despite the protests from all the dinghy sailors out there, yachts are where it's at. But what is a yacht? For me, it's a boat with a galley and a heads, and somewhere to sleep.
Even within those definitions, there is plenty of scope for differences in size: the self-proclaimed 'world's smallest yacht' designed by Lazzarini passes my test of having a heads and a galley, and is a tiny 7 metres long (22 feet) and four metres wide – but, without having sails, I'm not going to classify it as a yacht, and it should really be relabelled as the world's smallest Gin palace!
At the other end of the spectrum, contrast that 7m with the latest developments in super-yachts: the they get bigger every year, but the latest is the 'Triple Deuce', which is 222m long!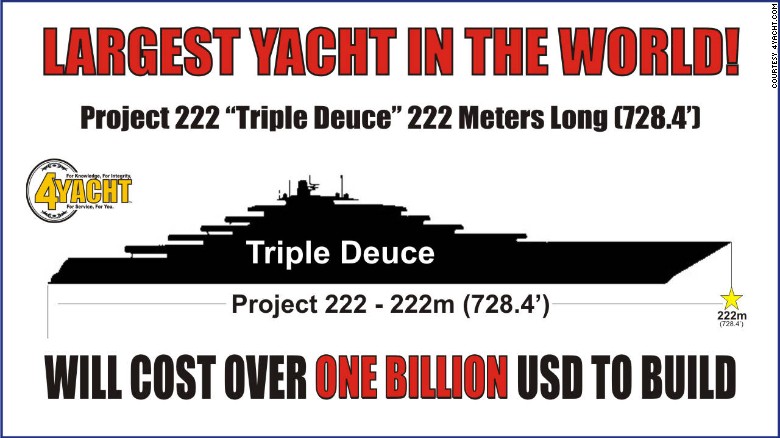 One thing is for sure - that's not going to be very easy to park in Alimos Marina in Athens, or indeed any other yacht marina or haven I know! But then, at that length, you don't really need to go ashore to stretch your legs, and doubtless your team of chefs can whip up something more special than you'll find in the local restaurants anyway (Did I mention that it cost a whopping £800m to make?)
However, for the same reasons as the smallest one – it hasn't got any sails, so it ain't a yacht!
Plainsailing.com
Plainsailing.com