Why Book With Us?
Simple, straightforward process
Outstanding customer service
Friendly UK-based team
Pre-order food, kit or WiFi onboard
Join Our Mailing List
Blog
https://plainsailing.com/blog/latest-news/cowes-is-wet
Cowes is Wet
Monday, 10th August 2015
Cowes week has started, and our first impressions are that it looks like a lot of fun - if you can get out of the rain!?
After the success of the America's Cup trip, we were keen to get back out amongst sailor-types. It doesn't get any bigger and better than Cowes Week - the largest regatta in the World, as well as the oldest!?
With it being on the Isle of Wight, unless you're Roman Abramovich with some kind of fancy helicopter, you have to arrive by boat. We came via the Red Tunnel ferry, and as we came into Cowes we were engulfed by about 200 yachts, of all shapes and sizes, all vying for space infront of the impressive Cowes Yacht Haven Marina.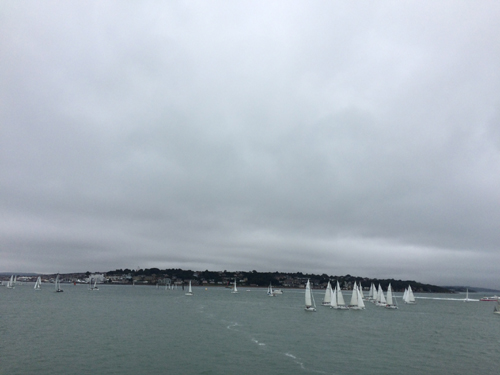 As you come in you get a sense of the scale of the event, with yachts as far as the eye can see, as well as event maruees and tents all they way doen the Cowes main harbour-side Parade. It certainly gets your juices flowing.
After checking in to our fancy hotel (with a sea view! It probably isn't that uncommon in Cowes, but it still gets Mancunians excited!), we were straight doen into the thick of it, with the main events being broadcast live (and results shown) on the big screen at the Marina, where you are also sorrounded by great-smelling food and impressively fancy temporary champagne bars!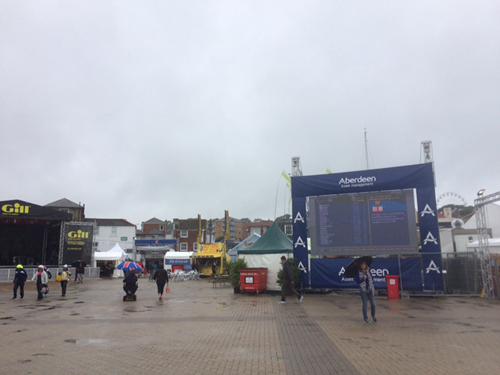 Unfortunatley, even the best planners in the world couldn't guarantee the weather, so the hundreds of people who were attempting to watch the big screen were cowering under the pub/marquee in the very centre, with a few looking more than a little bedraggled!
A few seemed to be starting the party early, which is a dangerous game when the festivities go on until well after eleven o clock!
We're off out in the Press boat tomorrow, so expect more impressive photos.
If you're round and about in Cowes, tweet us @plainsailing and let us know the best places to party!
Plainsailing.com
Plainsailing.com