Find a Boat
LIVE
Pricing & Availability
Search NOW
Blog Awards 2016
We're gearing up for our inaugural Sailing Blog Awards - do you know someone who deserves to be recognised?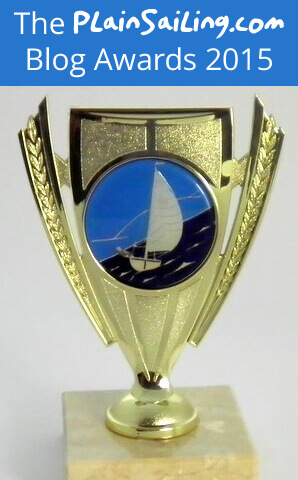 Do you write a blog about Sailing?
Perhaps it documents the places you've visited, the yachts you've sailed, or even the places you've eaten at that can only be arrived at by boat? Maybe you blogged about an epic sailing adventure that you undertook this summer? Or possibly you take a look at the latest kit and give your own reviews? Whatever it is, we'd be interested to have you entered into our Blog Awards! :)
We've got 4 fantastic prizes to give away - with £500 off your next yacht charter for the three category winners, and an extra £500 off for the blog that takes the prestigious Best Blog 2015 title! You could be sailing away with a free week's charter in Greece or Croatia next spring!
Categories
Our categories are:
Best Sailing Challenge/Adventure Blog
Best Yacht Cruising/Discovery Blog
Best Sailing Gear Blog
Best Sailing Photo Blog
How to Enter
To enter, all you need to do is email and/or tweet us (info@plainsailing.com / @plainsailing) and we'll do the rest!
We have an expert panel lined up to be our shortlist judges, and can't wait to read what you've been getting up to! Once we have a shortlist of entrants, we'll be opening it up to Sailing fans on facebook and twitter to let them decide which is the best! :)
The deadline to have entries in for is 23:59 on 10th December 2015.
Tags: Blog Awards, Best Sailing Blogs, Top Sailing Blog