Why Book With Us?
Simple, straightforward process
Outstanding customer service
Friendly UK-based team
Pre-order food, kit or WiFi onboard
Join Our Mailing List
Blog
https://plainsailing.com/blog/latest-news/where-should-i-book
Where should I book?
Thursday, 17th January 2019
Like in a fine restaurant, there's too many incredible options of exciting places to go sailing – we got our team to try to give you a steer of where we recommend for you.
Now that PlainSailing.com have expanded to cover Italy (including Sicily and Sardinia), France (including Corsica) and Montenegro, one of the trickiest questions our customers have is 'where should I book?' So here's a quick summary of each of our amazing Mediterranean sailing destinations.
We asked our regional teams to come up with a maximum of 50 words to describe sailing in their country to help you to decide!
Greece – A country with an ancient and thrilling history, with historic, welcoming ports which have been used for centuries. Most popular place to sail in Europe. So many places to sail, and see, but all our bases offer island-hopping in practically guaranteed sunshine. Stunning beaches, sunsets, Greek food and hospitality.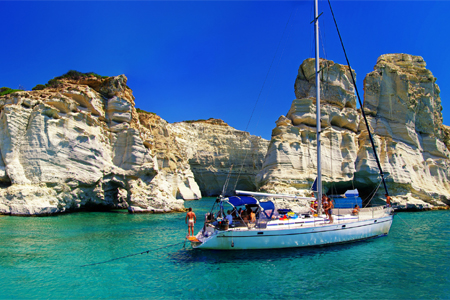 Croatia – Sail-tourism only 30 years old here equals modern yachts, modern well-planned marinas with mod-cons. Hundreds of uninhabited islands to explore, with unspoilt wildlife, plus national marine parks, waterfalls, and secluded bays. Discover medieval fortresses and UNESCO island towns. 2nd most popular place to sail in Europe.
Italy – As famous for its outstanding food (Pizza, pasta…) and wine as it is for its unmatchable Roman history, stunning coastline, white beaches, blue seas, smouldering volcanoes, incredible views. Recently redeveloped marinas make sailing here even more of a pleasure. Nature, old towns, Amalfi coast, Capri, sunshine, ice-cream, limoncello. Bellissima!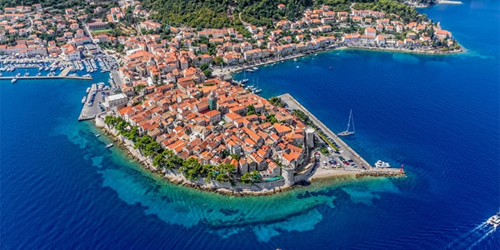 France (St Tropez) – A beautiful coastline dedicated to classic views, fine wines and fine art, impeccable old towns, and high-rolling, exuberant living. The Riviera beloved of the rich and famous for decades, now home to many world-renowned ports. Beaches are best in EU, particularly with champagne-fuelled pulsing beach bars. Decadence. This is living.
Montenegro – Sail surrounded in beautiful Kotor bay, the biggest fjord in Southern Europe. A contrast of mountains, old towns, clear seas, beaches and sea-side resorts with brand-new ultra-modern six-star marinas and superyachts. THE place to sail in 2019 – get here before everyone else does. You won't regret it.
Check out our destination guides to find out more!
QUICK FIRE RESPONSES
Pretty much all of our sailing bases will suit every group, as you sail in different directions to find everything you're looking for, but if you want a straight answer to a straight question:
Which is best for children? Split-area, Croatia or Corfu, Greece
Which is best for history-addicts? Athens, Greece
Which is the most beautiful? All of them are beautiful. But the Ionian (Corfu / Lefkas / Preveza / Kefalonia) in Greece
Which is best for night-life? Saint Tropez, France or Skiathos, Greece
Which is best for luxury? Kotor, Montenegro or Saint Tropez, France or Amalfi coast, Italy
Which is the best for challenging sailing? Dodecanese, Greece (Rhodes and Kos)
Which is the best for easy sailing? Most of them, but Croatia, Kotor and Athens are the most sheltered spots
Plainsailing.com
Plainsailing.com