Find a Yacht
No need for quotes - search NOW for boats with LIVE pricing and availability
Why Book With Us?
Simple, straightforward process
Outstanding customer service
Friendly UK-based team
Pre-order food, kit or WiFi onboard
Join Our Mailing List
Blog
https://plainsailing.com/blog/latest-news/in-the-med-3-hvar
In the Med #3 - Hvar
Friday, 6th May 2016
PlainSailing.com offer yacht charters from seven charter destinations in Greece, and five in Croatia.
Hvar
Charter from: Split, Kastela, Trogir (via plainsailing.com)
Hvar is probably a name you have already heard of, but never considered where it is. A decade back it grew in fame as something of an Ibiza-type party town – which is surprising given it is on an island away from the Croatian mainland, and, without its own airport, it is not the easiest place to get to. Though, that gives you an idea of just how good a party venue it must've been!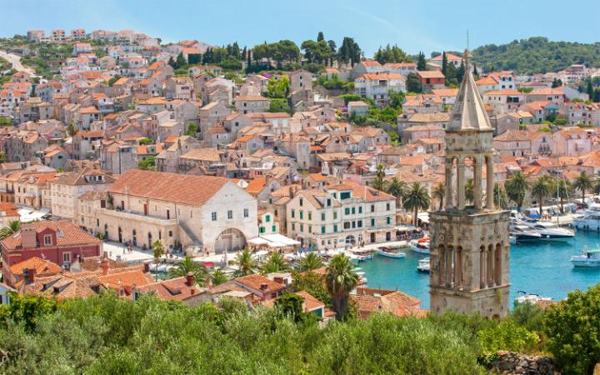 Fortunately or unfortunately, the wilder aspects of the night-life have been toned down in recent years – though the nightlife is still lively at high season, and if you hit the right place, the parties still go on all night long. Some of the bars have been replaced by a now-thriving restaurant industry, with cosy cantina's around the natural harbour-town offering fine dining at decent prices.
The town is watched over by Hvar castle, which is a 10-15 minute uphill walk, which can be tiring (particularly in the heat), but absolutely worth it: the views from the top are spectacular – and even more so if you are a sailing enthusiast, as you overlook the busy but delightful harbour, as well as being able to see yachts sailing by.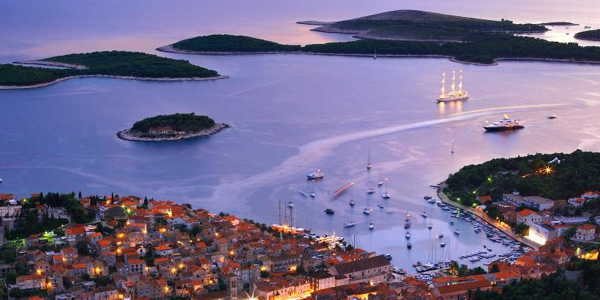 In high season, it pays to get to the harbour early to secure a mooring buoy, though there is a massive marina on a neighbouring in Palmezana where you can get a water-taxi from, or use as an overnight base and just nip into Hvar during the day when the buoys are free.
Hvar is an easy day-or-so sail from the key marina's of Trogir, Split and Kastela. It was a favourite on our trip because it's a cute town, has great bars and nightlife, and the view from the castle is something else.
Charter a bareboat 8-berth yacht from Trogir for 11th – 18th June from just £970! Book now!
Plainsailing.com
Plainsailing.com